1960 Mercedes-Benz SL 190
Lot sold
GBP 100 000 - 120 000
(listed)
Estimate
GBP 100 000 - 120 000
(listed)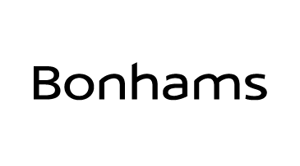 Location
Description
Offered from The Chester Collection
1960 Mercedes-Benz 190 SL Roadster with Hardtop
Registration no. 350 UYO
Chassis no. 121-040-10-019958
*Iconic Mercedes-Benz roadster
*Left-hand drive
*Recent professional restoration
*Restoration bills on file
For those insufficiently wealthy to afford its hyper-expensive race-bred sports car - the 300 SL - Mercedes-Benz offered the less exotic but no less refined 190 SL. Announced in 1954 and based on the 180 saloon whose all-independently-suspended running gear it used, the 190 SL did not enter production until January 1955, the delay being caused by alterations aimed at strengthening the saloon's shortened platform to compensate for the open body's reduced stiffness. "Very few new sports cars have been so eagerly awaited or so long in coming as the moderately priced SL version of the Mercedes-Benz," observed Road & Track magazine. Mounted on a detachable sub-frame together with the four-speed manual gearbox, front suspension, and steering, the power unit was a 1,897cc overhead-camshaft four - the first such engine ever to feature in a Mercedes-Benz. Breathing through twin Solex downdraft carburettors, the M121 unit produced 105bhp at 5,700rpm, an output sufficient to propel the 190 SL to 60mph in around 14 seconds and on to a top speed of 106mph. The fact that the 190 SL's ride was more boulevard than sporting, and that many contemporary sports cars could out-perform it while costing a good deal less, did nothing to deter sales. The model was a big hit in the USA, where many of the slightly fewer than 26,000 produced between 1955 and 1963 found homes.
This magnificent left-hand drive example was restored a few years ago to its stunning current condition. Works carried out included a re-spray; an interior re-trim; and an engine overhaul by specialists Silchester Garage in Berkshire (see invoices in history file). In addition, the car received a new clutch; a refaced flywheel; new stainless steel exhaust system; rebuilt carburettors; a reconditioned radiator; new hydraulic cylinders and hoses; relined brakes; and a new battery.
The current vendor acquired the car in April 2016, since when it has been carefully stored at a professional facility and checked over regularly by his own mechanic. Finished in black with matching hardtop and contrasting deep red leather upholstery, this beautiful 190 SL is an all year round practical classic and has to be one of the very best of its kind currently available.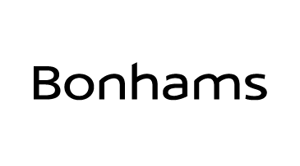 ---
Contact Person
Kontaktperson
First name
Bonhams Collectors' Car department
---