2017 Mercedes-Benz S-Class
Maybach S650 Cabriolet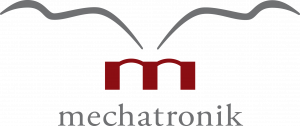 Location

Performance

630 PS / 464 kW / 622 BHP
Description
Das Mercedes-Maybach S650 Cabriolet
Das Mercedes-Maybach S 650 Cabriolet basiert auf der offenen S-Klasse und hat von dieser unter anderem die klassisch ästhetischen Proportionen übernommen, zu deren Highlights die dynamische Silhouette mit dem Coupé-ähnlichen Verdeck und der nach hinten abfallenden Dropping-Line der Seitenwand zählt. Zu den besonderen Kennzeichen zählt die High-End-Ausstattung im Innenraum. Für den Antrieb sorgt der 6,0 Liter große V12 mit einer Leistung von 463 kW (630 PS). Weltweit wird es 300 Exemplare dieses offenen Viersitzers geben. Im Lieferumfang jedes Mercedes-Maybach Cabriolet ist ein Car Cover aus hochwertigem Stoff in Verdeckfarbe mit Rautensteppung und gesticktem Maybach-Emblem und Schriftzug auf der Motorhaube enthalten. Exklusive Mercedes-Maybach Merkmale sind ein neuer Frontstoßfänger mit aufgewertetem Unterteil sowie zahlreiche Chromakzente zur sichtbaren Untermalung des besonderen Luxusanspruchs. Auf dem Kotflügel wird das Maybach Emblem unauffällig, aber elegant in Szene gesetzt. Eine weitere Besonderheit am Exterieur sind die 20 Zoll großen Maybach Schmiederäder in Bicolor-Ausführung. Beim Öffnen der Türen wird mithilfe der Einstiegsbeleuchtung das Maybach Logo auf die Straße projiziert. Im Interieur setzt das voll belederte Mercedes-Maybach S 650 Cabriolet einige der visionären Ideen des Showcars Concept S-Class Coupé (IAA 2013) in die Serie um. Dazu zählt der dynamische "Fluss der Linien" in den Sitzen. Diese Wasserfall-artige Grafik wird mithilfe einer progressiven Perforation realisiert. Ebenso von Liebe zum Detail zeugen die Rautensteppung außen an den Sitzwangen und die Keder im Budapester Stil. Sämtliche Sonderausstattungen des S-Klasse Cabriolets sind beim Mercedes-Maybach serienmäßig an Bord, darunter AIRCAP, AIRSCARF und Swarovski-Scheinwerfer. Einen souveränen Antrieb des Luxus-Cabrios garantiert der 6,0 Liter große Biturbo-V12 mit einer Leistung von 463 kW (630 PS). Für die Kraftübertragung zur Hinterachse ist die 7G-TRONIC verantwortlich. Für ein besonderes Fahrgefühl sorgt das AIRMATIC-Fahrwerk mit stufenloser Dämpfungsregelung. Das erste Cabriolet der Marke Mercedes-Maybach feiert sein Debüt auf der LA Auto Show und kommt im Frühjahr 2017 auf den Markt – limitiert auf 300 Exemplare, zu einem Preis von 300.000 Euro netto.
Nachfolgend die Datenkarte des hier angebotenen Fahrzeugs:
Auslieferung Ulm, Deutschland
Liefertermin 10.10.2017
Lack 799 Diamantweiss
Innenfarbe 561A Leder Exclusive
021 AUSSTATTUNG AUSSERHALB DER MUSTERKARTE
02B BEDIENUNGSANLEITUNG U. SERVICEHEFT-DEUTSCH
03A OEL-OFFSETMENGE +300ML OEL
11U MBCONNECT - REMOTE ONLINE (HERMES)
17R LM-RAD VIELSPEICHEN DESIGN 20" MIT MISCHBEREIFUNG
197 UMSTELLUNG DVB-T2 MIT EXT. KARTENLESER/HD-TV KOREA
229L DEUTSCHLAND
231 GARAGENTOROEFFNER
233 ABSTANDSREGELTEMPOMAT PLUS (DISTRONIC PLUS)
235 AKTIVER PARK-ASSISTENT
237 AKTIVER TOTWINKEL-ASSISTENT
238 AKTIVER SPURHALTE-ASSISTENT (FAP)
249 INNEN- UND AUSSENSPIEGEL AUTOMATISCH ABBLENDBAR
253 HECKKOLLISIONSWARN-UND SCHUTZSYSTEM
255B MB-MOBILO MIT DSB UND GGD
260 TYPKENNZEICHEN AUF HECKDECKEL - WEGFALL
261 TYPENZEICHEN AUF KOTFLUEGEL/SEITLICH WEGFALL
266 DISTRONIC PLUS QUERUNTERSTUETZUNG (DTR+Q)
268 BREMSASSISTENT ERWEITERT (BAS+)
269 BREMSASSISTENT PLUS QUERVERKEHR (BAS+Q)
271 AUTONOMER BREMSEINGRIFF/WARNG. Z FUSSGAENGERSCHUTZ
275 MEMORY-PAKET (FAHRERSITZ, LENKSAEULE U. SPIEGEL)
288 WINDSCHOTT FUER CABRIOLET (KOF4)
2U8 KAELTEMITTEL ALTERNATIV
2XXL BUNDESREPUBLIK DEUTSCHLAND
300 KOLLISIONSMINDERUNG -BREMSEINGRIFF/WARNUNG (CMS)
310 DOPPELCUPHOLDER
332B SPRACHE KOMBIINSTRUMENT/ HU - DEUTSCH
351 ECALL-NOTRUFSYSTEM
35A VGS D4-0, D3-MUSTER
360 HERMES - KOMMUNIKATIONSMODUL UMTS
367 LIVE TRAFFIC - FAEHIGKEIT
379 TELEFONIE - PAKET
3U1 HEADUNIT EUROPA/GUS-STAATEN/MONGOLEI
401 SITZKLIMATISIERUNG VORNE
403 AIRSCARF-SYSTEM VORNE
427 GETRIEBE AUTOMATISCH 7-GANG
432 FAHRDYNAMISCHER SITZ LINKS UND RECHTS
443 LENKRAD HEIZBAR
448 TOUCHPAD MIT DREH-DRUECKSTELLER
463 FRONTSICHTANZEIGE (HEAD-UP DISPLAY)
475 REIFENDRUCKKONTROLLE (RDK)
47P STEUERCODE VERTRIEB
485 KOMFORTFAHRWERK
501 360°-KAMERA
502 3 JAHRE KOSTENFREIE KARTENDATEN-UPDATES
513 VERKEHRSZEICHENERKENNUNG
531 COMAND APS NTG5/NTG5.5
53V SPEED- + LOADINDEX 99Y XL+102Y XL
551 EINBRUCH- UND DIEBSTAHLWARNANLAGE BASIS (EDW)
560A LEDER EXCLUSIV
561A LEDER EXCLUSIV - SCHWARZ / ANTHRAZIT
581 KLIMATISIERUNGSAUTOMATIC
5U5 SCHEINWEFER IN SWAROVSKI-OPTIK
610 NACHTSICHTSYSTEM
628 AUTOMATISCHE FERNLICHTSCHALTUNG PLUS (IHC+)
642 SCHEINWERFER LED DYNAMISCH RECHTSVERKEHR
675 BATTERIELADEGERAET - KIT
6P5 STEUERCODE VERTRIEB FUER CODE 475 ANFORDERUNG
71B WARNWESTE - FAHRER UND PASSAGIERE
71U DACHINNENVERKLEIDUNG LEDER SCHWARZ
740 VERDECKSTOFF SCHWARZ (9C19)
772 AMG-STYLING - FRONTSPOILER, SEITENSCHWELLER
776 RADLAUFVERBREITERUNG
799U DIAMANTWEISS - METALLICLACK
811 SOUNDSYSTEM HIGH END
814 DVD-WECHSLER
865 TV TUNER DIGITAL
871 SENSORIK F. HECKDECKELOEFFNUNG/SCHLIESSUNG
872 SITZHEIZUNG FONDSITZ LI UND RE
877 AMBIENTENBELEUCHTUNG
882 SENSORIK U. SIRENE EINBRUCH-U. DIEBSTAHLWARNANLAGE
889 KEYLESS - GO
8U0 BEHEIZTER WISCHWASSERBEHAELTER
902 KOMFORTSITZHEIZUNG VORNE
906 AUFLAGEN VORNE BEHEIZT
927 ABGASREINIGUNG EURO 6 TECHNIK
969 COC-PAPIER EURO6 TECH. MIT ZULASS.BESCHEIN. TEIL 2
A106 DSM STAR2.0
A20 DIREKTSTART
A21 SHIFT BY WIRE
A89 REIBUNGSREDUZIERT
B03 DIREKTSTART / ECO START-STOP-FUNKTION
F217 BAUREIHE 217
FA CABRIOLET
G932 GETRIEBECODE AUDFUEHRUNG 32
GV GETRIEBE AUTOMATISCH VERSTAERKT
H16 ZIERELEMENTE - HOLZ KLAVIERLACK SCHWARZ GESTREIFT
HA HINTERACHSE
K11 ADAPTIVES BREMSLICHT BLINKEND
K15 STEUERCODE FUER SERVICEINTERVALL 15000 KM
K31 GERAEUSCHVORSCHRIFT NACH ECE R51-03
L LINKS-LENKUNG
M279 V12-OTTOMOTOR M279 - AMG
M60 HUBRAUM 6,0 LITER
P17 KEYLESS-GO-PAKET
P20 FAHRASSISTENT-PAKET PLUS
P21 LUFTQUALITAETSPAKET
P34 EXKLUSIV-PAKET
P35 LICHT-PAKET
P54 DIEBSTAHLSCHUTZ-PAKET
P68 KOMFORT-HEIZPAKET VORNE
PEG SONDERMODELL EDITION MAYBACH
R01 SOMMERREIFEN
U01 FONDGURTSTATUSANZEIGE
U10 BEIFAHRERSITZ MIT GEWICHTSERKENNUNG
U14 HOCHFLORIGE FUSSMATTEN
U25 EINSTIEGSCHIENE BELEUCHTET
U60 FUSSGAENGERSCHUTZ - AKTIVE MOTORHAUBE
U72 DVD-PLAYER MIT REGIONAL-CODE 2 EUROPA,JAPAN
_____________________________________________________
The Mercedes-Maybach S650 Cabriolet
The Mercedes-Maybach S 650 is based on the open-top S-Class and has adopted the latter's classic aesthetic proportions, among other features, with highlights which include the dynamic silhouette with coupé-like soft top and the sidewall dropping line which slopes down towards the rear. The high-end appointments in the interior make up part of the vehicle's special characteristics. The drive system requirements are catered for by the 6.0-litre V12 engine with an output of 463 kW (630 HP). The scope of delivery of each Mercedes-Maybach Cabriolet includes a car cover made of high-quality fabric in the soft top colour, with diamond quilting and embroidered Maybach emblem and lettering on the bonnet. Exclusive Mercedes-Maybach features include a new front bumper with upgraded lower section and also numerous chrome highlights to visibly enhance the special aspirations of luxury. The Maybach emblem is discreetly but elegantly featured on the vehicle's wing. Other special elements on the exterior include the high-quality 20-inch Maybach forged wheels in a powerful design and a bichromatic finish. On opening the doors, the Maybach logo is projected onto the floor through entrance lighting. In the interior, the fully leather-trimmed Mercedes-Maybach S 650 Cabriolet brings some of the visionary ideas of the Concept S-Class Coupé (IAA 2013) to series production. These include the dynamic "flowing lines" in the seats. This waterfall-like seat upholstery layout is achieved with the aid of progressive perforations. An eye for detail is also demonstrated in the outer diamond quilting on the seat side bolsters and the Budapest piping. All of the optional extras of the S-Class Cabriolet come as standard on the Mercedes-Maybach, including AIRCAP, AIRSCARF and Swarovski headlamps. The luxury cabriolet's superior drive system relies on the 6.0-litre biturbo V12 engine with an output of 463 kW (630 PS). Power transmission to the rear axle comes courtesy of the 7G-TRONIC, while the AIRMATIC suspension with steplessly variable damping control ensures a special driving sensation. The first cabriolet of the Mercedes-Maybach brand is celebrating its debut at the LA Auto Show and is all set to hit markets in the spring of 2017 – limited to 300 examples and with a net price tag of 300,000 euros.
Here you can find the full spec of this car:
Place of delivery Ulm, Germany
Delivery date 10.10.2017
Paint 799 Diamondwhite metallic
Interior color Exclusive Leather black
021 EQUIPMENT OUTSIDE OF PAINT CHART
02B OPERATORS MANUAL AND SERVICE BOOKLET GERMAN
03A OIL OFFSET AMOUNT +300 ML OIL
11U MBCONNECT - REMOTE ONLINE (HERMES)
17R LT ALLOY WHEEL MULTI-SPOKE DES. 20" W/ MIXED TIRES
197 CONVERSION DVB-T2 W/ EXT. CARD READER/HD-TV KOREA
229L GERMANY
231 GARAGE DOOR OPENER
233 AUTONOMOUS INT. CRUISE CONT. PLUS (DISTRONIC PLUS)
235 ACTIVE PARK ASSIST
237 ACTIVE BLIND SPOT ASSIST
238 ACTIVE LANE KEEPING ASSIST (FAP)
249 INTERIOR AND EXTERIOR MIRROR,AUTOMATICALLY DIMMING
253 REAR-END COLLISION WARNING AND PROTECTION SYSTEM
255B MB MOBILO WITH DSB AND GGD
260 TYPE DESTINATION ON TRUNK LID - ELIMINATION
261 TYPE DESIGNATION ON FENDER / SIDEWARD DELETION
266 DISTRONIC PLUS CROSS SUPPORT (DTR+Q)
268 EXPANDED BRAKE ASSIST (BAS+)
269 BRAKE ASSIST PLUS CROSS TRAFFIC (BAS+Q)
271 AUTONOMOUS BRAKE INTERVENTION/WARN. FOR PED. PROT.
275 MEMORY PACKAGE (DRIVER SEAT, STRG. COL., MIRROR)
288 DRAFT STOP FOR CONVERTIBLE (KOF4)
2U8 ALTERNATIVE REFRIGERANT
2XXL FEDERAL REPUBLIC OF GERMANY
300 COLLISION MINIMIZATION BRAKE INTERV./WARNING (CMS)
310 DUAL CUP HOLDER
332B INSTRUMENT CLUSTER/HU LANGUAGE - GERMAN
351 E-CALL EMERGENCY CALL SYSTEM
35A VGS D4-0, D3 PATTERN
360 HERMES - COMMUNICATION MODULE UMTS
367 LIVE TRAFFIC CAPABILITY
379 TELEPHONY PACKAGE
3U1 EUROPE/CIS COUNTRIES/MONGOLIA HEAD UNIT
401 FRONT SEAT CLIMATE CONTROL
403 AIRSCARF SYSTEM AT FRONT
427 AUTOMATIC TRANSMISSION 7-SPEED
432 DYNAMICS SEAT,FRONT LEFT AND RIGHT
443 HEATED STEERING WHEEL
448 TOUCHPAD WITH ROTARY PUSHBUTTON
463 FRONT VIEW DISPLAY (HEAD-UP DISPLAY)
475 TIRE PRESSURE CONTROL
47P CONTROL CODE MARKETING
485 (COMFORT RUNNING GEAR)
502 3 YEARS OF MAP UPDATES FREE OF CHARGE
513 TRAFFIC SIGN RECOGNITION
531 COMAND APS NTG5/NTG5.5
53V SPEED- + LOADINDEX 99Y XL+102Y XL
551 BASIC ANTITHEFT ALARM SYSTEM (ATA)
560A EXCLUSIVE LEATHER TRIM
561A EXCLUSIVE LEATHER - BLACK/ANTHRACITE
581 AUTOMATIC CLIMATE CONTROL
5U5 HEADLAMP IN SWAROVSKI LOOK
610 NIGHT VIEW ASSIST
628 AUTOMATIC HIGH BEAM SWITCH PLUS (IHC+)
642 DYNAMIC LED HEADLAMPS, RIGHT-HAND TRAFFIC
675 BATTERY CHARGER KIT
6P5 STEUERCODE VERTRIEB FUER CODE 475 ANFORDERUNG
71B SAFETY VEST - DRIVER AND PASSENGERS
71U ROOF INTERIOR TRIM, LEATHER BLACK
740 SOFT TOP FABRIC BLACK (9C19)
772 AMG STYLING PACKAGE-FRONT SPOILER, SIDE SKIRT
776 WHEEL ARCH ENLARGEMENT
799U DIAMOND WHITE - METALLIC PAINT
807 YEAR OF MODIFICATION
811 HIGH END SOUND SYSTEM
814 DVD CHANGER
865 DIGITAL TV TUNER
871 SENSORS FOR TRUNK LID OPENING/CLOSING
872 REAR SEAT BENCH HEATING LEFT UND RIGHT
877 AMBIENCE ILLUMINATION
882 SENSOR SYSTEM AND ANTITHEFT ALARM SYSTEM
889 KEYLESS - GO
8U0 HEATED WASHER FLUID RESERVOIR
902 FRONT COMFORT SEAT HEATERS
906 PADDING AT FRONT, HEATED
927 EURO 6 TECHNOLOGY EXHAUST GAS CLEANING
969 COC PAPER EURO6 TECH. W/ REGISTRATION CERT. PART 2
A106 DSM STAR2.0
A20 DIRECT START
A21 SHIFT BY WIRE
A53 V-VALVE BODY ASSEMBLY WITH VGS 4
A59 FE TORQUE CONVERTER HOUSING 13.5
A65 FE CONVERTER 13.5 MM
A89 REDUCED-FRICTION
B03 DIRECT START / ECO START/STOP FUNCTION
F217 MODEL SERIES 217
FA CABRIOLET
G932 TRANSMISSION CODE VERSION 32
GV AUTOMATIC TRANSMISSION REINFORCED
H16 TRIM - WOOD PIANO LACQUER BLACK STRIPED
HA REAR AXLE
K11 ADAPTIVE STOP LIGHT FLASHING
K15 CONTROL CODE FOR SERVICE INTERVAL 15000 KM
K31 NOISE REGULATIONS AS PER ECE R51-03
L LEFT-HAND STEERING
M279 V12 GASOLINE ENGINE M279 - AMG
M60 DISPLACEMENT 6.0 LITER
P17 KEYLESS-GO PACKAGE
P20 DRIVING ASSISTANCE PACKAGE PLUS
P21 AIR QUALITY PACKAGE
P34 EXCLUSIVE PACKAGE
P35 LIGHT PACKAGE (FFO)
P54 THEFT PROTECTION PACKAGE
P68 COMFORT HEATING PACKAGE, FRONT
PEG SPECIAL MODEL EDITION MAYBACH
R01 SUMMER TIRES
U01 REAR BELT STATUS INDICATION
U10 FRONT PASSENGER SEAT WITH WEIGHT SENSING
U14 DEEP-PILE FLOOR MATS
U25 ILLUMINATED DOOR SILL
U60 PEDESTRIAN PROTECTION - ACTIVE ENGINE HOOD
U72 DVD PLAYER WITH REGIONAL CODE 2, EUROPE, JAPAN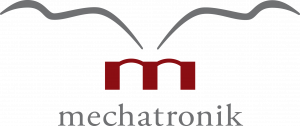 ---
Contact Person
Kontaktperson
---