2013 Mercedes-Benz G-Class
G63 AMG 6X6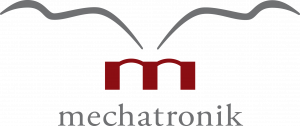 Exterior brand colour

197U OBSIDIANBLACK METALLIC

Interior brand colour

ZH2 DESIGNO LEATHER, LIGHT BROWN
Location

Performance

544 PS / 401 kW / 537 BHP
Description
Der Mercedes-Benz G63 AMG 6X6
Dass die Offroad-Welt für den G 63 AMG 6x6 dort anfängt, wo andere Mobilien kapitulieren – Kettenfahrzeuge einmal ausgenommen – verraten schon die Eckdaten. Sechs angetriebene Räder, eine Geländereduktion im Verteiler­getriebe, Portalachsen, fünf während der Fahrt sperrbare Differentiale und eine während der Fahrt bedienbare, aktive Reifendruckregelanlage, die in Rekordzeit den Druck in den riesigen 37-Zoll-Pneus variiert, sucht man bei herkömmlichen Geländewagen vergeblich. Daraus resultiert unter allen topografischen Verhältnissen eine gnadenlose Fahrdynamik. Selbst die höchsten Sanddünen erstürmt das Showcar mit Leichtigkeit und Sandpisten verlieren ihre Schrecken dank einer unerschütterlichen Spurstabilität. Felsiges Terrain wird in Gemsen-Manier erklettert, Wasserdurchfahrten gelingen angesichts der beachtlichen Wattiefe von einem Meter problemlos. Und wer die Performance onroad ausprobiert, wird von der katapultartigen Beschleunigung des 3,85 Tonnen schweren Pickups begeistert sein. Trotz dieser einmaligen Antriebstechnik ist das Showcar keine technische Neuentwicklung im eigentlichen Sinne. Dank des nach 34-jähriger Bauzeit üppig gefüllten "G"-Baukastens kommen unter der Karosserie des G 63 AMG 6x6 fast ausschließlich Serienteile zum Einsatz. Beispiel Triebstrang: AMG V8‑Biturbo-Motor mit 400 kW (544 PS) sowie einem Drehmoment von 760 Newtonmetern, AMG SPEEDSHIFT PLUS 7G-TRONIC Automatikgetriebe, gepaart mit einem vorderen Antriebsstrang vom G 63 AMG und einem hinteren Doppeltriebstrang aus der 6x6-Version, wie er beispielsweise bei der australischen Armee zuverlässig seinen Dienst verrichtet. Zusätzlich die genialen Portalachsen, die ihren Ursprung gleichfalls im dem militärischen Bereich haben und hier erstmals in einem Zivilfahrzeug zum Einsatz kommen. Das Fahrwerk basiert überwiegend auf dem Serienstand, lediglich die Schraubenfedern und Dämpfer wurden den geänderten Rahmenbedingungen des Dreiachsers angepasst. Auch bei den Federn konnten sich die Ingenieure im umfangreichen "G" -Baukasten bedienen, der immerhin 15 verschiedene Federkennungen bereithält. Während die Vorderachse die verstärkten Federn einer gepanzerten Sonderschutzvariante übernimmt, bekommt die erste Hinterachse deutlich härtere, die zweite Hinterachse eine weichere Federrate verordnet. Zusammen mit den rallyeerprobten, verstellbaren Gasdruck-Stoßdämpfern ergibt sich so eine perfekte Symbiose aus sportlicher Dynamik und gelassenem Komfort on- wie offroad. Optisch lässt der Pickup G 63 AMG 6x6 keine Zweifel an seiner Passion aufkommen. Die voluminöse Bereifung der drei Achsen, der gewaltige Abstand zum Boden, die lichte Höhe von knapp 2,30 Meter bei einer Breite von gut 2,10 Meter und das klare, geradlinige Design des Pickups flößen schon auf den ersten Blick Respekt ein. Wie bereits die Modelle G 63 AMG und G 65 AMG trägt auch der Super-Offroader mit der 5,87 Meter langen Karosserie das typische AMG Markengesicht mit dem "Twin blade"-Kühlergrill. Weitere optische Highlights: Die Blende mit den integrierten LED-Lichtleisten oberhalb der Windschutzscheibe und die üppigen Kotflügelverbreiterungen sind in edlem Sichtkarbon ausgeführt, das hintere Ladeflächenmodul trägt einen markanten Edelstahl-Überrollbügel. Die Ladefläche ist mit besonders hartem und strapazierfähigem Bambusholz ausgekleidet und über eine hintere Ladeklappe zugänglich.
Für Detailfragen steht Ihnen unser Verkaufspersonal jederzeit gerne zur Verfügung. Bitte beachten Sie, dass Fahrzeugbesichtigungen grundsätzlich nur nach vorheriger Terminvereinbarung möglich sind. Nachfolgend finden Sie die komplette Ausstattungsliste des hier angebotenen Fahrzeugs:
197U OBSIDIANSCHWARZ METALLIC
305B SPRACHE HEADUNIT UND KOMBI - ENGLISCH
402B DVD-PLAYER MIT REGIONAL-CODE 2 EUROPA,JAPAN*UNG*
849 KUWAIT
D06 INNENHIMMEL ALCANTARA
D27 SCHIEBEDACH ELEKTRISCH MIT HEBEFUNKTION
D36 UEBERSEE-AUSFUEHRUNG
EH2 KOMFORT - TELEFONIE
EH3 MEDIA INTERFACE
EM7 FOND - ENTERTAINMENT
EU2 COMAND ONLINE MIT DVD-WECHSLER
EU9 HARMAN KARDON LOGIC 7 SURROUND-SOUNDSYSTEM
F49 WINDSCHUTZSCHEIBE HEIZBAR
FR1 AMBIENTEBELEUCHTUNG
H10 SITZHEIZUNG FUER FAHRER UND BEIFAHRER
H12 STANDHEIZUNG
IE7 BEREIFUNG ALL TERRAIN
IE8 BEREIFUNG 275/50 R20
IL2 EXPORT (AUSSERHALB DEUTSCHLAND)
IL5 LINKSLENKER
JC9 INSTRUMENTENTAFEL BELEDERT
L LINKS-LENKUNG
M157 V8-OTTOMOTOR M157 - AMG
M55 HUBRAUM 5,5 LITER
MD4 GESCHWINDIGKEITSBEGRENZUNG 160 KM/H
MJ7 ECO START-STOPP-FUNKTION
P66 UNG* G63 AMG 6X6
P67 UNG* BEIPACK G63 AMG 6X6
P68 UNG* ABH G63 AMG 6X6
PA1 SITZKOMFORT-PAKET
PA3 EXTERIEUR-EDELSTAHL-PAKET
PA6 DESIGNO EXKLUSIV-PAKET
RL1 45,7 CM (18") LEICHTMETALLRAEDER
S52 UNG* EINZELSITZE HINTEN LI/RE MIT SITZHEIZUNG
S96 WEGFALL FONDSITZBANK
SD0 KINDERSITZBEFESTIGUNG ISOFIX
T84 TRITTBRETT SEITLICH
U46 AUSSTATTUNG LEDER
VL9 AMG PERFORMANCE LENKRAD
W72 WAERMEDAEMMEND DUNKEL GETOENTES GLAS
X42 SCHILDER / DRUCKSCHRIFTEN ENGLISCH
X53 SCHILDER / DRUCKSCHRIFTEN ARABISCH
XC2 TYPSCHILD GOLF-STAATEN
XP9 ZULAESSIGES GESAMTGEWICHT : 4600 KG
XZ3 AENDERUNGSJAHR 2013 (MODELLJAHR 2014)
Y16 FEUERLOESCHER
Y75 SONDERLACKIERUNG
Y78 KRATZBESTAENDIGER KLARLACK
YF3 DVD FUER BEDIEN- UND ANZEIGESYSTEM COMAND
YF9 GARAGENTOROEFFNER IM INNENSPIEGEL INTEGRIERT
ZA2 TRANSPORTVOLLVERPACKUNG
ZD0 G-KLASSE BAUREIHE 463
ZD6 CHROM-PAKET
ZG6 ZIERELEMENTE AMG CARBON
ZH2 DESIGNO LEDER, HELLBRAUN
ZP9 DESIGNO EXTRA
ZR2 AMG FUER EUROPA / JAPAN
ZY0 DESIGNO-FAHRZEUG
ZZ1 DESIGNO - LACK
_________________________________________________________
The Mercedes-Benz G63 AMG 6X6
A look at the key data of the G 63 AMG 6x6 makes it clear that this model's off-road world begins at a point where anything less than a vehicle with caterpillar tracks would have to capitulate. Six driven wheels, an off-road low-range ratio in the transfer case, portal axles, five differential locks which can be engaged on the move and a tyre-pressure control system which allows the pressure in the huge 37-inch tyres to be adjusted in record time while the vehicle is running – all these are features which one seeks in vain in conventional cross-country vehicles. Together, they ensure that the G 63 AMG 6x6 has driving dynamics which are more than a match for the toughest terrain. As a result, the show vehicle is able to storm up the highest sand dunes with ease while sand tracks hold no fears thanks to its unshakable directional stability. Rocky terrain is negotiated with all the agility of a mountain goat; fording a river becomes almost child's play thanks to the impressive fording capability of one metre. And anyone exploring the on-road performance is certain to be impressed by the catapult-like acceleration of this 3.85-tonne pickup. Despite its unique drive technology, the show vehicle does not actually represent a new development in terms of technology. After 34 years of G-Class production, there is such a large array of "G" parts to draw on that the G 63 AMG 6x6 uses almost exclusively series-production components under the skin. A case in point is the drive train: the AMG V8 biturbo engine with 400 kW (544 hp) and 760 newton metres of torque, the AMG SPEEDSHIFT PLUS 7G-TRONIC automatic transmission paired with the front drive system from the G 63 AMG and a rear twin drive train from the 6x6 version which has already proven its reliability in service with users such as the Australian army. Plus the ingenious portal axles, which also have military origins, here making their debut in a civilian vehicle. The chassis is largely based on the current production configuration, the only difference being that the helical springs and dampers have been adjusted to take account of the changed characteristics of the three-axle model. For the springs, too, the engineers were able to draw on the comprehensive array of "G" parts, which includes no less than 15 different spring rates. While the front axle takes over the reinforced springs from an armoured special-protection variant, the first rear axle has been given a significantly harder spring rate and the second rear axle a softer one. This set-up, together with the rally-proven, adjustable gas-pressure shock absorbers, results in a perfect symbiosis of sporty dynamism and composed comfort, on or off the road. Visually, the G 63 AMG 6x6 pickup leaves no room for any doubt as to its true calling. The large tyres on the three axles, the huge ground clearance, the height of almost 2.30 metres and the width of some 2.10 metres as well as the clean-cut lines of the pickup immediately inspire respect. Like the G 63 AMG and G 65 AMG models before it, the super off-roader with its 5.87-metre-long body has the characteristic AMG brand face with the "twin blade" radiator grille. Other visual highlights include the use of elegant carbon fibre for the integrated LED light strips above the windscreen as well as for the large flared wheel arches while the rear load area section has a distinctive stainless-steel roll-over bar. The load area, which is lined with particularly tough and durable bamboo, can be accessed by means of a tailboard.
Our sales staff will be happy to answer any detailed questions you may have. Please note that vehicle inspections are generally only possible by prior appointment. Below you will find the complete equipment list of the vehicle offered here:
197U OBSIDIANBLACK METALLIC
305B LANGUAGE HEADUNIT AND COMBI - ENGLISH
402B DVD-PLAYER WITH REGION-CODE 2 EUROPE,JAPAN*UNG*
849 KUWAIT
D06 INTERIOR HEADLINER ALCANTARA
D27 SUNROOF ELECTRIC WITH LIFTING FUNCTION
D36 OVERSEAS EXECUTION
EH2 COMFORT - TELEPHONY
EH3 MEDIA INTERFACE
EM7 REAR - ENTERTAINMENT
EU2 COMAND ONLINE WITH DVD CHANGER
EU9 HARMAN KARDON LOGIC 7 SURROUND SOUND SYSTEM
F49 HEATED WINDSHIELD
FR1 AMBIENT LIGHTING
H10 HEATED SEATS FOR DRIVER AND PASSENGER
H12 PARKING HEATER
IE7 TIRES ALL TERRAIN
IE8 TIRES 275/50 R20
IL2 EXPORT (OUTSIDE GERMANY)
IL5 LEFT HAND DRIVE
JC9 INSTRUMENT PANEL LEATHER
L LEFT-HAND DRIVE
M157 V8-OTOMOTOR M157 - AMG
M55 DISPLACEMENT 5.5 LITER
MD4 SPEED LIMIT 160 KM/H
MJ7 ECO START-STOP FUNCTION
P66 UNG* G63 AMG 6X6
P67 UNG* ABH G63 AMG 6X6
P68 UNG* ABH G63 AMG 6X6
PA1 SEAT COMFORT PACKAGE
PA3 EXTERIOR STAINLESS STEEL PACKAGE
PA6 DESIGNO EXCLUSIVE PACKAGE
RL1 45.7 CM (18") ALLOY WHEELS
S52 UNG* SINGLE REAR SEATS LEFT/RIGHT WITH HEATED SEATS
S96 OMISSION REAR BENCH SEAT
SD0 CHILD SEAT MOUNTING ISOFIX
T84 SIDE STEP
U46 LEATHER INTERIOR
VL9 AMG PERFORMANCE STEERING WHEEL
W72 WAERMEDAEMMEND DARK TINTED GLASS
X42 SIGNS / PRINTS ENGLISH
X53 SIGNS / FONTS ARABIC
XC2 TYPE PLATE GULF STATES
XP9 GROSS VEHICLE WEIGHT : 4600 KG
XZ3 CHANGE YEAR 2013 (MODEL YEAR 2014)
Y16 FIRE EXTINGUISHER
Y75 SPECIAL PAINT
Y78 SCRATCH RESISTANT CLEARCOAT
YF3 DVD FOR COMAND CONTROL AND DISPLAY SYSTEM
YF9 GARAGE DOOR OPENER INTEGRATED IN INTERIOR MIRROR
ZA2 FULL TRANSPORT PACKAGING
ZD0 G-CLASS SERIES 463
ZD6 CHROME PACKAGE
ZG6 TRIM ELEMENTS AMG CARBON
ZH2 DESIGNO LEATHER, LIGHT BROWN
ZP9 DESIGNO EXTRA
ZR2 AMG FOR EUROPE / JAPAN
ZY0 DESIGNO VEHICLE
ZZ1 DESIGNO - PAINT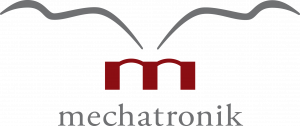 ---
Contact Person
Kontaktperson
---