This listing is no longer available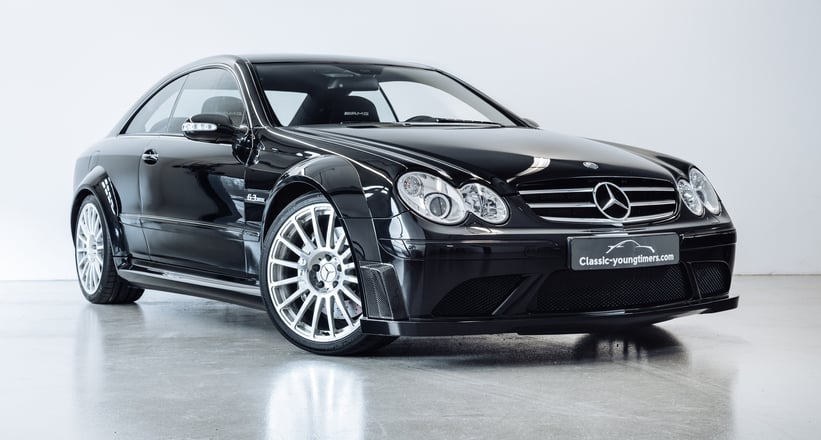 2007 Mercedes-Benz CLK AMG
CLK 63 AMG "Black Series"
Location

Performance

507 PS / 373 kW / 501 BHP
Description
The Mercedes CLK 63 AMG "Black Series" is an ab-so-lute-ly "colletors" car to have in your collection. The roaring, stomping V8 gives you guaranteed to smile from ear to ear when you stomp the hundred in 4.3 seconds, on its way to a limited top speed of 300 kilometers per hour. All this is made possible by 507 untamed German tubers on steroids and 630 Nms.
Of this CLK 63 AMG "Black Series" are only "500 pieces" made worldwide and where built by hand in Aschaffenburg.
This extra thick "Black Series" with: extra wide latitude sport, many racy elements of leather, carbon fiber, aluminum and alcantara in / exterior, 2 seats with no back seat, to keep it as light as possible.
This in top condition CLK 63 AMG "Black Series" has always been dealer maintained and will be delivered with all accompanying booklets and keys.
Service history:
26-03-2008 at 15,964 km
17-06-2009 at 20,480 km
30-06-2010 at 30,494 km
04-07-2011 at 51 703 km
24-12-2015 at 72 182 km