2012 Mercedes-Benz C-Class
C63 AMG Black Series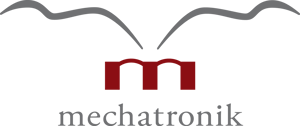 Location

Performance

517 PS / 381 kW / 510 BHP
Description
Der Mercedes-Benz C63 AMG Black Series
Spektakuläres Design, Technik-Transfer aus dem Motorsport und Fahrdynamik auf höchstem Niveau: Der neue Mercedes-Benz C 63 AMG Coupe Black Series verkörpert wie kein anderes AMG Modell den neuen AMG Markenclaim Driving Performance. Mit einer Höchstleistung von 380 kW (517 PS) und einem maximalen Drehmoment von 620 Newtonmetern ist das neue High-Performance-Fahrzeug die stärkste C-Klasse aller Zeiten. Der AMG 6,3-Liter-V8-Motor begeistert durch kräftigen Durchzug, hohe Drehfreude und garantiert hochkarätige Fahrleistungen: Die Beschleunigung von null auf 100 km/h absolviert der C 63 AMG Coupe Black Series in 4,2 Sekunden. Für exklusiven Fahrspaß sorgen auch das einstellbare AMG Gewinde-Sportfahrwerk, die AMG Hochleistungs-Verbundbrems-anlage und die funktionelle Serienausstattung. Zur weiteren Steigerung der Fahrdynamik stehen auf Wunsch das AMG Track Package mit Sportreifen und aktiver Hinterachsgetriebekühlung sowie das AMG Aerodynamik-Paket inklusive Flics, funktional abgestimmtem Frontsplitter und einstellbarem Carbon-Heckflügel parat. Breit, tief, bullig und schon im Stand zum Sprung bereit – der C 63 AMG Coupe Black Series macht mächtig Eindruck. Bereits auf den ersten Blick wird offensichtlich: Der C 63 AMG Coupe Black Series ist wie geschaffen für ambitionierte Runden auf einer abgesperrten Rennstrecke. Das neue High-Performance-Fahrzeug erinnert optisch an den Kundensportwagen SLS AMG GT3 und steht für den Technik-Transfer aus dem Motorsport, der für die Mercedes-AMG GmbH seit 44 Jahren zur Unternehmensphilosophie gehört. Mit dem neuen C 63 AMG Coupe Black Series präsentiert AMG einen faszinierenden Sportwagen für leidenschaftliche Enthusiasten PS-starker Fahrzeuge und setzt die 2006 gestartete Black Series Strategie eindrucksvoll fort. AMG, die Performance-Marke von Mercedes-Benz Cars, zeigt damit aufs Neue ihre Kompetenz bei der Konzeption und Entwicklung emotionaler High-Performance-Automobile. Mit dem vierten Modell der "Black Series"-Baureihe hat Mercedes AMG einen grellen Sympathieträger auf die Räder gestellt, dessen extrovertierter Auftritt sogar in konservativen Sportfahrerkreisen für erhöhte Aufmerksamkeit sorgt. Man sieht dem scharfen Mercedes C63 AMG Coupe an, hier handelt es sich um ein Ausnahmefahrzeug. Mit 517 PS ist dies die stärkste und und begehrenswerteste C Klasse aller Zeiten. Ab Werk perfekt vorbereitet für die Rennstrecken dieser Welt und streng limitiert.
Nachfolgend finden Sie die Ausstattungsliste des hier angebotenen Fahrzeugs:
1U2 SCHNEEGITTER
212B BEDIENUNGSANL.U.WARTUNGSHEFT-ENGLISCH FUER USA/CAN
213 PARAMETER-LENKUNG / VARIO-LENKUNG
218 RUECKFAHRKAMERA
232 GARAGENTOROEFFNER MIT FREQUENZ 284 - 390 MHZ
245 REISERECHNER / KOMPASS
249 INNEN- UND AUSSENSPIEGEL AUTOMAT. ABBLENDBAR
255 PERFORMANCE MEDIA AMG DATA/RACE
275 MEMORY-PAKET (FAHRERSITZ, LENKSAEULE U. SPIEGEL)
291 BECKEN-AIRBAG (PELVISBAG)
294 KNIEBAG
301 ASCHERPAKET
310 DOPPELCUPHOLDER
345 REGENSENSOR
413 PANORAMA-SCHIEBEDACH/-GLASDACH
427 GETRIEBE AUTOMATISCH 7-GANG
440 TEMPOMAT
471 SPERRDIFFERENTIAL MECHANISCH
475 REIFENDRUCKKONTROLLE (RDK) HIGH LINE / MID LINE
479 VERSTELLFAHRWERK
494 USA-AUSFUEHRUNG
518 UNIVERSELLE KOMMUNIKATIONSSCHNITTSTELLE (UCI)
51U DACHINNENVERKLEIDUNG STOFF SCHWARZ
527 COMAND DVD APS MIT NAVIGATION
536 SATELLITEN-RADIO SIRIUS KOMPLETTSYSTEM
551 EINBRUCH- UND DIEBSTAHLWARNANLAGE (EDW)
580 KLIMAANLAGE
584 FENSTERHEBER ELEKTRISCH
590U FEUEROPAL - UNILACK
600 SCHEINWERFER - REINIGUNGSANLAGE
608 AUTOMATISCHE FERNLICHTSCHALTUNG (IHC)
615 BI-XENON MIT AKTIVEN KURVENLICHT F.RECHTSVERKEHR
634 WEGFALL - VERBANDSKASTEN
636 WEGFALL - WARNDREIECK
669 RESERVERAD / FALTRAD
730A LEDERKOMBINATION
741A LEDERKOMBINATION - SCHWARZ / ANTHRAZIT
752 AMG-SPEICHENRAEDER 19" MIT MISCHBEREIFUNG
763 FUNKFERNBEDIENUNG MIT PANIC-SCHALTER (315MHZ)
773 AMG EXTERIEUR- CARBON PAKET
7XXL NORD- UND SUEDAMERIKA
810 SOUNDSYSTEM PREMIUM
873 SITZHEIZUNG FAHRERSITZ LINKS UND RECHTS
887 SEPARATE HECKDECKELVERRIEGELUNG
889 KEYLESS - GO
89V SPEED- + LOADINDEX ZR19 XL+ZR19 XL
909 GENERATORMANAGEMENT
916 KRAFTSTOFFBEHAELTER MIT GROSSEM INHALT - VOLUMEN1
989 IDENTIFIZIERUNGSSCHILD UNTER WINDSCHUTZSCHEIBE
A31 SOFTWARE (INDIVIDUELL)
A50 VARIANTE MOTORHALTER
A89 REIBUNGSREDUZIERT
B12 RADWECHSELWERKZEUG
B25 CLUB SPORT PAKET
B26 AERODYNAMIK PAKET
F00 AMG - UMFAENGE WERK AFFALTERBACH
GV GETRIEBE AUTOMATISCH VERSTAERKT
H73 ZIERELEMENTE - CARBON HOCHGLAENZEND
HA HINTERACHSE
J82 VOLLASTENTLUEFTUNG OM668
K15 STEUERCODE FUER SERVICEINTERVALL 15000 KM
L LINKS-LENKUNG
M156 V8-OTTOMOTOR M156 - AMG
M63 HUBRAUM 6,3 LITER
NO2 STEUERCODE WERK BREMEN
P98 SONDERMODELL "AMG BLACK SERIES"
R03 SPORTREIFEN
U10 BEIFAHRERSITZ MIT GEWICHTSERKENNUNG
U26 FUSSMATTEN - AMG
______________________________________________________________
The Mercedes-Benz C63 AMG Black Series
Spectacular design, technology transfer from the world of motorsport and driving dynamics at the highest level. The new Mercedes-Benz C 63 AMG Coupé Black Series embodies the AMG brand claim of "Driving Performance" like no other AMG model. With a maximum output of 380 kW (517 hp) and a maximum torque of 620 Newton metres, the new high-performance vehicle is the most powerful C-Class of all time. Hefty torque, tremendous pulling power and an agile response are guaranteed thanks to the AMG 6.3-litre V8 engine, which accelerates the C 63 AMG Coupé Black Series to a speed of 100 km/h in 4.2 seconds, and takes it on to a top speed of 300 km/h. Exclusive fun at the wheel comes courtesy of the adjustable AMG coil-over sports suspension, the AMG high-performance composite braking system, and the functional equipment available as standard. The AMG Track package is available as an option to enhance driving dynamics even further, and boasts sports tyres and active rear-axle transmission cooling. Plus there is also the AMG Aerodynamics package including flics, a functionally tuned front splitter and an adjustable carbon-fibre rear aerofoil. Broad, low, powerful and ready to pounce from a standstill – the C 63 AMG Coupé Black Series makes an impression. It is clearly made for ambitious laps on a closed-off race track. In visual terms the new high-performance vehicle is reminiscent of the successful SLS AMG GT3 customer sports car and symbolises the transfer of technology from the sphere of motorsport, which has been part of the corporate philosophy of Mercedes-AMG GmbH for 44 years now. With the C 63 AMG Coupé Black Series, AMG is presenting an exciting sports car for enthusiasts who are passionate about sports cars which are big on horsepower, and this marks the impressive continuation of the Black Series strategy, which began back in 2006. The new C 63 AMG Coupé Black Series displays its ties with motorsport from every perspective. The arrow-shaped front section with the central Mercedes star in the radiator grille is the visual synonym for its forwards thrust. The air intakes in the striking front apron ensure reliable air flow through the large cooling modules. Two openings in the aluminium bonnet support the expelling of engine heat, whilst the struts positioned at an angle in the front apron emphasise the vehicle's width. The black front splitter located at the lower end helps to balance the vehicle aerodynamically. The expressive design continues in the side view: the newly developed front axle with a greater track width calls for new wings, which have been widened by 28 millimetres on each side. "6.3" logos give a nod to the sheer power of the large-displacement eight-cylinder high-revving naturally aspirated engine beneath the bonnet. Air outlets intimated behind the wheel cut-outs call to mind powerful racing cars. The onlooker discovers black inserts on the restyled AMG side skirts – a look which continues the idea of the front splitter. The rear wings have also been widened by 42 millimetres on each side, due to the greater track width of the rear axle. Air openings are hinted at in front of the rear wheels, forming a fitting conclusion.
Below you can find the spec sheet about the offered car here:
1U2 SNOW GRILLE
212B INSTRUCTION MANUAL AND MAINTENANCE BOOKLET-ENGLISH FOR USA/CAN
213 PARAMETER STEERING / VARIO STEERING
218 REAR VIEW CAMERA
232 GARAGE DOOR OPENER WITH FREQUENCY 284 - 390 MHZ
245 TRAVEL COMPUTER / COMPASS
249 INTERIOR AND EXTERIOR MIRRORS AUTOMAT. FOLDABLE
255 PERFORMANCE MEDIA AMG DATA/RACE
275 MEMORY PACKAGE (DRIVER SEAT, STEERING COLUMN AND MIRRORS)
291 PELVIS AIRBAG (PELVISBAG)
294 KNEE BAG
301 ASHTRAY PACKAGE
310 DOUBLE CUPHOLDER
345 RAIN SENSOR
413 PANORAMIC SUNROOF/GLASS ROOF
427 TRANSMISSION AUTOMATIC 7-SPEED
440 TEMPOMAT
471 LOCKING DIFFERENTIAL MECHANICAL
475 TIRE PRESSURE CONTROL (RDK) HIGH LINE / MID LINE
479 ADJUSTABLE SUSPENSION
494 USA VERSION
518 UNIVERSAL COMMUNICATION INTERFACE (UCI)
51U INTERIOR ROOF TRIM FABRIC BLACK
527 COMAND DVD APS WITH NAVIGATION
536 SATELLITE RADIO SIRIUS COMPLETE SYSTEM
551 BURGLAR AND ANTI-THEFT ALARM SYSTEM (EDW)
580 AIR CONDITIONING
584 POWER WINDOWS
590U FIRE OPAL - UNI PAINT
600 HEADLIGHT CLEANING SYSTEM
608 AUTOMATIC HIGH BEAM CONTROL (IHC)
615 BI-XENON WITH ACTIVE CORNERING LIGHTS FOR RIGHT-HAND TRAFFIC
634 OMISSION - FIRST AID KIT
636 OMISSION - WARNING TRIANGLE
669 SPARE WHEEL / FOLDING WHEEL
730A LEATHER COMBINATION
741A LEATHER COMBINATION - BLACK / ANTHRACITE
752 AMG-SPOKED WHEELS 19" WITH MIXED TIRES
763 RADIO REMOTE CONTROL WITH PANIC SWITCH (315MHZ)
773 AMG EXTERIOR CARBON PACKAGE
7XXL NORTH AND SOUTH AMERICA
810 PREMIUM SOUND SYSTEM
873 SEAT HEATING DRIVER SEAT LEFT AND RIGHT
887 SEPARATE TAILGATE LOCKING SYSTEM
889 KEYLESS - GO
89V SPEED- + LOADINDEX ZR19 XL+ZR19 XL
909 GENERATOR MANAGEMENT
916 LARGE CAPACITY FUEL TANK - VOLUME1
989 IDENTIFICATION PLATE UNDER WINDSHIELD
A31 SOFTWARE (INDIVIDUAL)
A50 VARIANT ENGINE MOUNT
A89 REDUCED FRICTION
B12 WHEEL CHANGE TOOL
B25 CLUB SPORT PACKAGE
B26 AERODYNAMIC PACKAGE
F00 AMG - PERIMETERS AFFALTERBACH FACTORY
GV TRANSMISSION AUTOMATIC AMPLIFIED
H73 TRIM ELEMENTS - CARBON HIGH GLOSS
HA REAR AXLE
J82 FULL LOAD VENTILATION OM668
K15 CONTROL CODE FOR SERVICE INTERVAL 15000 KM
L LEFT-STEERING
M156 V8-OTOMOTOR M156 - AMG
M63 DISPLACEMENT 6.3 LITER
NO2 TAX CODE FACTORY BREMEN
P98 SPECIAL MODEL "AMG BLACK SERIES
R03 SPORT TIRES
U10 PASSENGER SEAT WITH WEIGHT DETECTION
U26 FLOOR MATS - AMG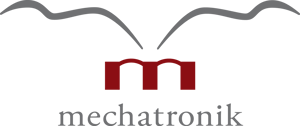 ---
Contact Person
Kontaktperson
---