2004 Mercedes-Benz C-Class
C 55 AMG Tracksport AMG-Rarität 1 von 4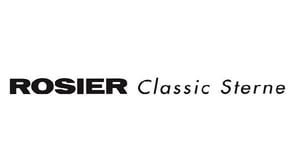 ROSIER Classic Sterne GmbH
Location

Performance

270 kW / 368 PS / 363 BHP
Description
Einen ganz besonderen Vertreter der AMG-Gattung können wir Ihnen mit diesem C55 AMG Tracksport anbieten. Neben dem ?klassischen? Mercedes Tuning im Serienprozess baute AMG immer wieder auch Kleinstserien auf Individualwunsch. Im offiziellen Auftrag von AMG wurde bei der Firma HWA der Umbau von insgesamt nur 4 Fahrzeugen beauftragt, die für Rennsportveranstaltungen der Formel1 sowie der DTM als Renntaxis und Vorausfahrzeugen gebraucht wurden. Inhaber und Namensgeber der HWA AG war kein geringerer als Hans Werne Aufrecht, der zusammen mit Erhard Melcher im Jahre 1967 das Automobilsport-Unternehmen AMG gründete und später an die Daimler AG verkaufte. Aufrechts Spezialgebiet blieb aber immer der Umbau bzw- Aufbau spezieller Rennausführungen. Auch dank seiner Mitarbeit ist das erste Black Series Modell der Mercedes-Geschichte, der SLK 55 AMG Black Series zu einem durchschlagenden Erfolg geworden.
Mit einem optimierten Fahrwerk, und kompletter Karosserieversteifungen dank Überrollkäfig wurde das Fahrzeug nach ONS-Standard auf Renntauglichkeit getrimmt. Alle vier Passagiere werden mit Fünfpunktgurt in Ihren Sitzen gehalten, wenn die ? eigentlich so biedere Limousine ? kräftig anschiebt und erstaunlich dynamisch auf Lastwechsel reagiert.
Vor allem die geringen Stückzahlen dieser Modelle machen die Tracksport Modelle für Sammler so begehrt. Den Spaß, den diese Modelle auf der Rennstrecke versprechen, wird der neue Besitzer schnell erfahren. ? Da sind wir uns sicher! Steigen Sie ein und erfahren Sie es. Herzlich willkommen bei ROSIER Classic Sterne.
We can offer you a very special representative of the AMG genre with this C55 AMG Tracksport. In addition to the "classic" Mercedes tuning in the series process, AMG always built small series on individual request. In the official order of AMG, the company HWA was commissioned with the conversion of a total of only 4 vehicles, which were used for racing events of the Formula 1 as well as the DTM as race cabs and advance vehicles. The owner and name giver of HWA AG was none other than Hans Werne Aufrecht, who together with Erhard Melcher founded the automobile sports company AMG in 1967 and later sold it to Daimler AG. Aufrecht's specialty, however, always remained the conversion or construction of special racing versions. Thanks in part to his collaboration, the first Black Series model in Mercedes history, the SLK 55 AMG Black Series, became a resounding success.
With an optimized chassis, and complete body stiffening thanks to a roll cage, the vehicle was trimmed to ONS standard for racing suitability. All four passengers are held in their seats with five-point seat belts when the sedan - which is actually so staid - pushes hard and reacts surprisingly dynamically to load changes.
Above all the small numbers of these models make the Tracksport models so desirable for collectors. The new owner will quickly experience the fun that these models promise on the race track. - We are sure about that! Get in and experience it. Welcome to ROSIER Classic Stars.
Für weitere Detailinformationen zu diesem Fahrzeug oder Interesse an einem Besichtigungstermin kontaktieren Sie unser Verkaufsteam Dietrich Gross 0441-209780-12.
Unseren aktuellen Fahrzeugbestand finden Sie unter www.classic-sterne.de
Zubehörangaben ohne Gewähr, Änderungen, Zwischenverkauf und Irrtümer vorbehalten!
----powered by two Sales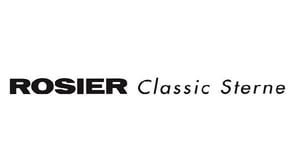 ---
ROSIER Classic Sterne GmbH
Bremer Heerstraße 267
Classic Center Oldenburg
Germany

Contact Person
Kontaktperson
---