1996 Mercedes-Benz C-Class
W202 AMG Sedan 4dr Auto 4sp 3.6i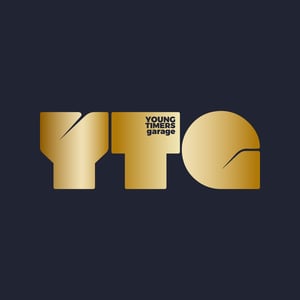 YTG- Young Timers Garage Pty Ltd
Location
Description
06/1996 Mercedes Benz C36 AMG Sedan - Aus Delivery - Green Black - ONLY 201,900 klms - No Modifications
We are proud to offer to you this great opportunity in securing this highly sought-after Aus delivery 1996 Mercedes Benz C36 AMG Sedan finished in stunning Green Black Metallic with Black Sports Leather cabin. This iconic AMG\'s where the first cars supplied from the tuning house in Affalterbach AMG which had been tuning Mercedes cars since the 1960\'s. This was the first AMG factory tuned car that you could buy directly from a Mercedes Benz showroom and Mercedes Benz solely took over AMG in 2005. These highly sought after 1st gen AMG\'s paved the way for what is and was the iconic C63 V8 and at the time in 1995-97 was well over $150k when sold new in Australia. These amazing sports sedan\'s started life as a C280 Sports then were transported to AMG HO and then the car was transformed mechanically from the 2.8L straight 6cyl being bored and stroked to 3.6L producing 206KW with 385NM of torque which was equivalent or more then the equivalent BMW M3/540i or HSV GTS. Other major upgrades included S Class brakes and S Class beefed up 4spd automatic and totally revised sports suspension package with the typical AMG subtilties of minor body skirts and tweaks. To finish the outside appeal those classic 17" Monobloch alloys and those classic iconic chrome dual AMG exhaust pipes and minor badge ques. Subtle as AMG was, the true "Wolf in Sheep\'s Clothing".
This lovely clean example was delivery new by Sanderson\'s Mercedes Sydney in Aug 1996 and has had 5 owners since then with the car being stored for almost 9 years by her 3rd owner. Finished in original period correct Green Black Metallic with AMG Sports Black leather cabin with matching doors & mats. Totally original from new and NO performance modifications have been added or deleted and she is totally stock as you want these prized AMG\'s to be as she left Affalterbach. Just clicked 200,900klms with good service history and recent oils/filters and recent RWC check passing all ok she is ready to be enjoyed by her next custodian. Overall this highly collectable C36 AMG is perfect for any "Young Timers" collection and would suit any astute car collector for future desirability.
Furthermore she is equipped with the following highly desirable factory options/features:
- Australian Delivered in 06/1996
- ONLY 201,900klms with books/history/service/remotes/keys
- Totally original NO modifications performance/interior/exterior changes.
- Absolute first of the series C36 AMG Highly Sought After Globally
- Famous 3.6L 6cyl - 206KW - 385Nm - 0-100 in 5.2s
- Factory Manuals/Books/Wallets/Keys/Service History
- Factory Green Black Metallic with Black Leather Sports Cabin
- Factory Electric Sunroof Glass 2 Way
- Full Electric Sports Seating with Heating
- Factory Sports AMG Suspension
- Factory AMG Chrome Dual Pipes
- Factory Remote Central Locking
- Factory Electric Mirrors & Windows
- Factory Airbags and ABS/TC Safety Features
- Factory Leather Steering Wheel
- Factory Cruise Control & Trip Computer
- Factory Park Distance F & R Sensors Indicators
- Factory 17\'\' Monobloch AMG 5 Spoke Alloys in Perfect Condition
- Factory Adjustable Headlights
- Factory Tool Kit and Tyre Repair Kit Complete.
- Much Much More............ Please Inquire With Us.
This is really a fantastic opportunity in securing one of the most significant and iconic "AMG" cars of the \'90s, if you owned one of these bad boys you had made it....simple. Aged beautifully and still so appealing today she is an absolute pleasure to drive very analogue and pure with its stunning ageless design and aesthetics she still appeals to many generations now and still to come.
We accept ALL "CRYPTO-CURRENCIES" and have some of the best finance & insurance partners on board who are highly experienced to offer you or your company finance tailored packages from over 15 major lenders & insurance providers , Very comprehensive Extended Warranty Plans for up to 3 years including roadside assistance and Nationwide Delivery can be arranged.
We thank you for taking the time in viewing our highly desired Mercedes Benz C36 AMG and if you would like to make a genuine inquiry please contact us at your earliest convenience to speak to one of our friendly staff. We are a family-owned and operated business specializing in classic/collectible/interesting cars with over 130 years of collective motor industry experience at the highest levels.
We would be honoured to assist and help you further or if there is something special you are looking for please just ask us we may have it coming!.
We Are..........Passion Driven.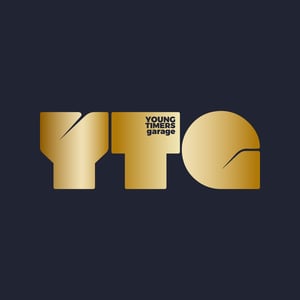 ---
YTG- Young Timers Garage Pty Ltd
Greenlink Business Estate Unit 14-16 Adriatic Way
86 Indian Drive
Keysborough
3173
Victoria
Australia

Contact Person
Kontaktperson
---