1957 Mercedes-Benz 300
SC CABRIOLET W188 NUR 49 GEBAUTE CABRIOLETS!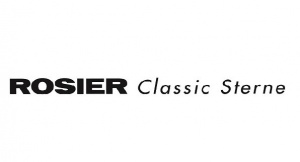 ROSIER Classic Sterne GmbH
Location

Performance

129 kW / 176 PS / 173 BHP
Description
Der Mercedes-Benz 300 S war zu seiner Zeit teurer als der 300 SL und kostete fast das Doppelte des zeitgenössischen Cadillac-Spitzenmodells. Er galt als eines der exklusivsten Automobile seiner Epoche. Der 1951 auf der Frankfurter IAA vorgestellte Wagen hat eine historische Bedeutung als die erste komplette Neukonstruktion von Mercedes-Benz nach dem Krieg. Er brachte die Marke wieder an eine Spitzenposition im Automobilbau, ganz im Sinne der Tradition des Unternehmens, das seit jeher Spitzenfahrzeuge von erlesenster Qualität herstellte. Das Topmodell der Serie war der 300 Sc. Der 300 Sc hatte einen Motor mit Trockensumpfschmierung und Benzineinspritzung, der 175 PS leistete.
Die Federung profitierte von der dem 300 SL ähnelnden hinteren Eingelenk-Pendelachse, die die Stra?enlage deutlich verbesserte. Die Höchstgeschwindigkeit lag nun bei 180 km/h bei einer Beschleunigung von 0 auf 100 km/h in 13 Sekunden. Servounterstützte Bremsen, die es bereits seit 1954 als Sonderausstattung gab, gehörten nun zur Serie. Der 300 Sc gilt unter Mercedes-Benz-Sammlern als das gesuchteste Luxusmodell der Nachkriegszeit. In den vier Produktionsjahren wurden insgesamt nur 200 aller 300 Sc Modelle gebaut, von diesen ist das Cabriolet mit nur 49 Exemplaren die seltenste Version. Dieses 300SC Cabriolet wurde am 03.05.1957 im Werk fertig gestellt und schon zu diesem Zeitpunkt für den amerikanischen Markt mit ?sealed beam? Scheinwerfern ausgerüstet. Am 29.Mai 1959 wurde mit der S.S. Liberté von Le Havre im Nordwesten Frankreichs nach Amerika verschifft. Es gehörte dem zu dieser Zeit 65 jährigen Major General Victor Emile Bertrandias, der bereits im Ersten Weltkrieg bei der amerikanischen Luftwaffe in Deutschland seinen Dienst tat. Er war begeistert von deutscher Technik und deutscher Qualität, was Ihn dazu bewog einen solch wertvollen Wagen nach Amerika zu importieren. Major General Vicor E. Bertrandias verstarb am 18. März 1961.
Danach verlor sich die Spur des Wagens bis 1993. Eine Sammlung erlesener Automobile in Kalifornien war begonnen und sollte durch hochkarätige Preziosen einen ganz besonderen Status erlangen. So wurde auch dieses 300SC Cabriolet durch die ?Global Classic Collection Inc.? in Carmichael/Kalifornien erworben. Dort verblieb der Wagen bis 2016. Er war vor etwa 20 Jahren in Kalifornien einer umfangreichen ?nut and bolt? Restaurierung unterzogen und seither so gut wie nicht genutzt. Wir denken es ist das beste 300SC Cabrio, das derzeit auf dem Markt angeboten wird.
The Mercedes-Benz 300 S was more expensive at the time than the 300 SL and cost almost double that of the top-of-the-range Cadillac model. He was considered one of the most exclusive automobiles of his era. The car presented at the Frankfurt Motor Show in 1951 has historical significance as the first complete redesign of Mercedes-Benz after the war. He brought the brand back to a leading position in the automotive industry, in keeping with the tradition of the company, which has always produced top quality vehicles of the highest quality. The top model of the series was the 300 Sc.
The 300 Sc had an engine with dry sump lubrication and gasoline injection, which made 175 hp. The suspension benefited from the 300 SL-like rear single-pivot axle, which improved the road significantly. The top speed was now 180 km / h with an acceleration from 0 to 100 km / h in 13 seconds. Power-assisted brakes, which had been available as optional equipment since 1954, now belong to the series. The Mercedes 300 Sc is considered by Mercedes-Benz collectors as the most sought-after luxury model of the post-war period. In the four years of production, only 200 of all 300 Sc models were built, of which the convertible is the rarest version with only 49 units. This 300SC Cabriolet was completed on 03.05.1957 in the factory and equipped for this time already for the American market with "sealed beam" headlamps. On May 29, 1959, the S.S. Liberté shipped from Le Havre in northwestern France to America. It belonged to the then 65-year-old Major General Victor Emile Bertrandias, who already served in the First World War at the American Air Force in Germany. He was enthusiastic about German technology and German quality, which led him to import such a valuable car to America. Major General Vicor E. Bertrandias died on March 18, 1961.
Für weitere Detailinformationen zu diesem Fahrzeug oder Interesse an einem Besichtigungstermin kontaktieren Sie unser Verkaufsteam Dietrich Gross 0441-209780-12.
Unseren aktuellen Fahrzeugbestand finden Sie unter www.classic-sterne.de
Zubehörangaben ohne Gewähr, Änderungen, Zwischenverkauf und Irrtümer vorbehalten!
----powered by two Sales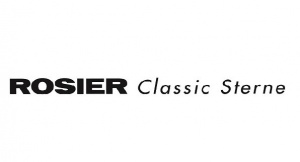 ---
ROSIER Classic Sterne GmbH
Bremer Heerstraße 267
Classic Center Oldenburg
Germany

Contact Person
Kontaktperson
---