1954 Mercedes-Benz 300
B 'Adenauer' Cabriolet
Lot sold
GBP 50 000 - 70 000
(listed)
Estimate
GBP 50 000 - 70 000
(listed)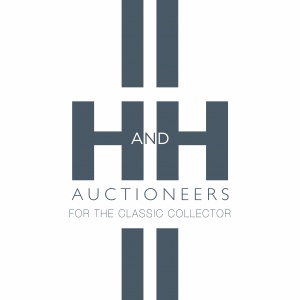 Location
Description
- Very rare right-hand drive example and current ownership since 1971
- First registered to Mercedes-Benz UK and retained by them until 1965
- Substantially complete but in need of restoration
With global interest in classic cars showing little sign of abating, one might imagine all the gems that were secreted away in barns and garages over the years had been unearthed and accounted for. Happily, that's not the case, as confirmed by this sale's pair of Mercedes-Benz 300s which have remained hidden in the West Riding of Yorkshire for the past 20 years. These exciting finds were among the most expensive cars on the planet in period. However, it is this four-door Cabriolet that is of especial interest, as it is thought to be one of just seven righthand drive examples and therefore exceedingly rare as well as very desirable.
We are informed that it vacated the Mercedes factory in Stuttgart on November 19, 1953. Originally finished in `Middle' Red, it was first registered to Mercedes-Benz UK and retained by them until 1965. It was then the property of two private owners before being acquired by the vendor in 1971. These days it sports Deep Blue bodywork teamed with a sumptuous Grey leather interior. Though clearly in need of restoration, it is in sound condition and substantially complete. It presently displays a credible total mileage of 76,296 and is now being made available complete with buff log book, original service book, sales parts list, instruction manual, and some photos of it in its pomp. A truly unique opportunity for Mercedes-Benz collectors everywhere.
The 300, aka W186, Mercedes was manufactured from 1951 to 1957 and offered in four-door Salon, Phaeton, Cabriolet and Limousine guise, all powered by basically the same 2996cc SOHC straight-six engine. The B version of the car was introduced in March 1954 and benefited from vacuum-assisted power brakes and an increase in power to 123bhp. The `Adenauer' sobriquet was a nod to Germany's Chancellor of the period, who owned several W186 models.
PLEASE NOTE: All estimates are subject to a buyer's premium of 15% incl. VAT (@ 20%)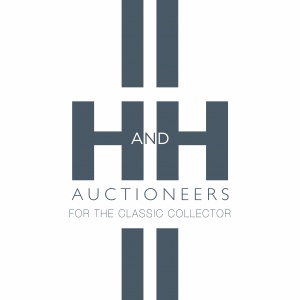 ---
The Motor House
Lyncastle Road
Warrington
Cheshire
WA4 4SN
United Kingdom
---