Lot sold
GBP 200 000 - 250 000
(listed)
Estimate
GBP 200 000 - 250 000
(listed)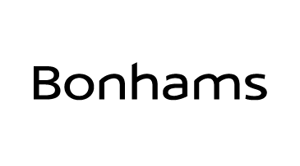 Location
Description
Offered from The Chester Collection
1954/86 Mercedes-Benz 300 SL Gullwing Coupé Evocation
Registration no. 479 UYS
Chassis no. 11202110008954
*Built by Anton 'Tony' Ostermeier of the Gullwing Car Company
*One of an estimated 50 made
*Mercedes-Benz E-Class 3.0-litre six-cylinder twin-cam engine
*Manual transmission
The Mercedes-Benz 300 SL debuted in the 1952 Mille Miglia, finishing 2nd and 4th overall. Wins in the Carrera Pan-Americana and at Le Mans followed, and the 300 SL was firmly established as part of motor sporting legend. Max Hoffman, the Mercedes-Benz importer for North America, believed a market existed for a road-going version and managed to convince the factory that such a car would be a success. The first racers were open-topped but before the '52 season's end the distinctive 'Gullwing' doored Coupé had appeared.
Launched in 1954, the production 300 SL retained the racer's spaceframe chassis and was powered by a 2,996cc, overhead-camshaft, inline six canted at 45 degrees to achieve a lower, more aerodynamic bonnet line. Using innovative direct fuel injection by Bosch, this state-of-the-art power unit produced 215bhp at 5,800rpm. An all-synchromesh four-speed gearbox transmitted power to the hypoid bevel rear axle, while suspension was independent all round by wishbones and coil springs at the front and swing axles and coil springs at the rear.
This stunning 300 SL Evocation was built by former Mercedes-Benz employee Anton 'Tony' Ostermeier, whose Gullwing Car Company was based in Gardena, California. Ostermeier's Gullwings were built on a modern Mercedes-Benz 300E chassis and thus featured a modern drive train, suspension, and brakes, making them very practical road cars. Moulds were made from the body of an original 300 SL Gullwing to ensure accuracy, while the panels were made of aluminium reinforced with glassfibre and steel. Indeed, Obermeier's remanufactured components were of such high quality and accuracy that they have been used on authentic 300 SL coupés and roadsters. Mercedes-Benz in Germany was one of his customers. The E-Class 3.0-litre six-cylinder twin-cam engine produces 177bhp and is mated to a manual transmission. There are disc brakes all round and the car rolls on Rudge wheels. It is believed that Ostermeier built only 50 of these Gullwings, most of which were delivered to either Japan or Germany.
The V5C Registration Certificate records the date of this car's first registration as January 1954 and the date of UK registration as July 2016. The vendor purchased the car from its first UK owner in July of that year, since when it has been carefully stored at a professional facility and checked over regularly by his own mechanic. Currently displaying a total of 31,257 kilometres on the odometer, this car represents a wonderful opportunity to own a convincing recreation of the iconic Mercedes-Benz 300 SL Gullwing at a mere fraction of the cost of the genuine article.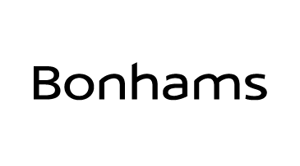 ---
Contact Person
Kontaktperson
First name
Bonhams Collectors' Car department
---