1960 Mercedes-Benz 300 SL
Roadster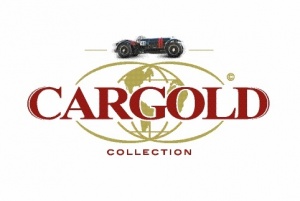 Location

Performance

215 PS / 159 kW / 213 BHP
Description
see Car in motion: https://www.youtube.com/watch?v=o1oPfDftY7o
Matching Numbers
Traumhaft authentisch
Original Hardtop
Ende der 1950er steigt die weltweite Nachfrage nach offenen Sportwagen stark an, sodass Mercedes-Benz den 300 SL entsprechend umgestaltet. Im Frühjahr 1957 löst der Roadster den Flügeltürer ab und macht offenes Fahrvergnügen nun auch in der Klasse der Hochleistungssportwagen möglich.
Der Gitterrohrrahmen bleibt auch beim Roadster das tragende Gerüst, ist allerdings an einigen Stellen verändert: Die niedriger ausgeführten Seitenteile ermöglichen konventionelle Türen, die den Ein- und Ausstieg deutlich erleichtern.
Dank flacherem Rahmenheck und neu gestaltetem Tank liegt das Reserverad unter dem Boden, und das Abteil unter dem Heckdeckel kann nun mit Recht als Kofferraum bezeichnet werden.
Das Stoffverdeck ist mit wenigen Handgriffen bequem zu bedienen und verschwindet unter einer separaten Klappe hinter den Sitzen.
Ab Ende 1958 liefert Mercedes-Benz als Sonderausstattung ein elegantes, einfach aufzusetzendes Hardtop für die kälteren Tage des Jahres.
Unser Wagen wurde gemäß Datenkarte im Juni 1960 fertiggestellt und anschließend an seinen Erstbesitzer ausgeliefert.
Er wurde mit dem optionalen Hardtop bestellt welches sich auch heute noch am Fahrzeug befindet.
Sämtliche Teile wie Motor, Getriebe und Achsen haben "matching numbers" und auch die gesamte Innenausstattung entspricht dem Farbschema der Datenkarte. Die Aussenfarbe wurde einst von Creme auf Rot geändert.
In den 90er Jahren war er im Besitz des bekannten Pebble Beach Jurors Siegfried Linke, der seinerzeit auch eine Motorrevision durchführte.
Vor 4 Jahren kam der Roadster zurück nach Deutschland und wurde hierzulande bereits zugelassen.
Ein aktuelles Wertgutachen ist vorhanden; der Wagen wird dort u.a. mit den Attributen "sehr original" und "äußerst guter Gesamtzustand" beschrieben.
Aufgrund einer Sammlungsumstellung steht er nun zum Verkauf.
Die hier gemachten Angaben sind unverbindliche Beschreibungen. Sie stellen keine zugesicherten Eigenschaften dar. Der Verkäufer haftet nicht für Irrtümer, Eingabefehler und Datenübermittlungsfehler.
---------------------------------------------------------------
Matching Numbers
Wonderfully authentic
Original Hardtop
At the end of the 1950s, worldwide demand for open-top sports cars rose so sharply that Mercedes-Benz redesigned the 300 SL accordingly. In the spring of 1957, the Roadster replaced the Gullwing and made open-top driving pleasure possible even in the high-performance sports car class.
The tubular frame remained the supporting structure of the Roadster, but was modified in some places: The lower side panels allow for conventional doors that make entry and exit much easier.
Thanks to a flatter rear frame and redesigned fuel tank, the spare wheel is now under the floor, and the compartment under the boot lid can now rightfully be called a luggage compartment.
The fabric soft top can be conveniently operated with a few hand movements and disappears under a separate flap behind the seats.
From the end of 1958, Mercedes-Benz supplied an elegant, easy-to-fit hardtop as an optional extra for the colder days of the year.
According to the data card, our car was completed in June 1960 and subsequently delivered to its first owner.
It was ordered with the optional hardtop which is still fitted on the car today.
All parts like engine, gearbox and axles have "matching numbers" and also the entire interior corresponds to the colour scheme of the data card. The exterior colour was once changed from creme to red.
In the 90s it was owned by the well-known Pebble Beach judge Siegfried Linke, who also carried out an engine overhaul at the time.
Four years ago, the Roadster returned to Germany and was already registered here.
A current appraisal report is available; the car is described there with the attributes "very original" and "extremely good overall condition".
Due to a change in collection, it is now for sale.
The given details are descriptions without obligations. They do not represent warranted qualities. The vendor isn`t liable for errors, input data errors, and data transfer errors Mileage read from odometer, Real Mileage may vary. Price in Euro, exchange rate may vary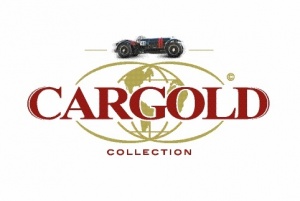 ---
Contact Person
Kontaktperson
---