1957 Mercedes-Benz 300 SL
300 SL Roadster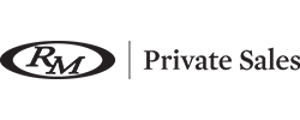 RM Auctions - Private Treaty Sales
Location
Description
3,500-hour restoration by Hilton & Moss in Anthracite Grey over Red leather
Further service work carried out by Martin Cushway Engineering
German-delivery example, offered from 10 years of single ownership
Previously shown at Salon Prive in 2017
In recent years, the classic car industry has become awash with specialist companies whose sole endeavour is to upgrade and improve on design classics. From 105-Series Alfa Romeos to Jaguar E-Types, modern technology is being applied to period icons in an effort to match the performance, usability, and comfort of contemporary automobiles—often to the detriment of a car's unique character. But there is one model, perhaps above all others, that was so far advanced at the point of launch that today, after more than six decades, absolutely no improvements are necessary: the Mercedes-Benz 300 SL Roadster.
Its closed sibling, the 300 SL 'Gullwing', pioneered a number of technological innovations that are now mainstays in the wider automobile industry, ranging from fuel injection to its lightweight tubular-frame chassis. With the launch of the 300 SL Roadster following the conclusion of Gullwing production, Mercedes-Benz continued to refine and advance the platform, setting a benchmark standard for open-topped performance cars. World-beating in period, the model remains one of the exemplary automobiles of its generation—and one whose pace, refinement, and dynamism still has the power to excite almost 70 years on.
First registered in July 1957 and supplied to its native Germany, this 300 SL Roadster was originally finished in the model's trademark Silver-Grey Metallic (DB 180G). Little is known of the car's early history, but by 1990, it was still in Germany, in the care of Erik Schwanke of Wachterg, who commissioned a restoration in 1993. Photographs on file, dating from 1994, show the car finished in Silver-Grey over Red leather. After completion of the restoration, the car was purchased by Michael Eschmann of Gummersbach, and from 1996 to 1998, it belonged to Peter Aaray, in whose care the car received further mechanical work, including a rear axle and engine rebuild, as well as a new clutch.
From 1998 until 2008, the Mercedes-Benz was owned by Wolfgang Schleinitz of Wildeshausen, who undertook a gearbox rebuild in 2006. In 2008, the 300 SL was sold to a Mr. Nikkolas Benopoulos, a collector and owner of multiple 300 SLs, and was subsequently shipped to and registered in his native Greece. After being sold by him in 2013, the car was acquired by the current owner and imported to the UK, where it remains today.
Shortly after the 300 SL's arrival in the UK, the car was entrusted to respected restorer Hilton & Moss. No strangers to Mercedes-Benz products and 300 SLs, their inspection showed that although the 1993 restoration was carried out to a good standard, further investigations revealed improper damage repairs to the rear section of the car and other minor flaws. As a result, the car was stripped to bare metal and fully restored to return it to as-new condition—a restoration that would involve some 3,500 hours of labour. It was decided the car would be finished in the period-correct colour scheme of Anthracite Grey (DB 172) over a contrasting Red leather interior, making for a more unusual and alluring colour combination. During the restoration, it was determined that—at some point—the car had been fitted with a replacement engine of the correct type. Following the completion of the restoration, the car was shown at Salon Prive in 2017, where it was awarded second-in-class honours.
Invoices on file show that the car was subject to 500 miles of shakedown testing by Hilton & Moss following the completion of the restoration in 2016, also detailing servicing by the specialist in 2017 and 2018. The 300 SL's last service was undertaken by Martin Cushway Engineering in March 2020, considered by many to be the UK's go-to 300 SL specialist; the car has covered just under 250 miles since. As such, it remains in truly excellent condition throughout.
On the road, the 300 SL Roadster performs impeccably, with linear acceleration, smooth gear changes, and a dialled-in engine that simply purrs. Among modern traffic, it immediately becomes apparent how advanced the car is for its age, with road manners that belie its age—it is no wonder that these accomplished machines have become mainstays in large collections and favourites for long-distance touring. Not only is the car easy and engaging to drive, it is also very comfortable and quite practical, with a boot big enough for several days' worth of luggage for two.
This beautifully restored and tastefully finished 300 SL Roadster will excel at whatever its next owner has in store, all while exuding an unparalleled degree of class and sophistication. To view this car and others currently available, please visit the RM website at rmsothebys.com/en/home/private-treaty-sales/.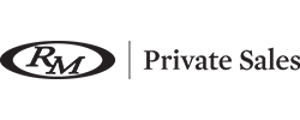 ---
RM Auctions - Private Treaty Sales
Heron House
5 Heron Square
United Kingdom
Contact Person
Kontaktperson
---