1957 Mercedes-Benz 300 SL
Roadster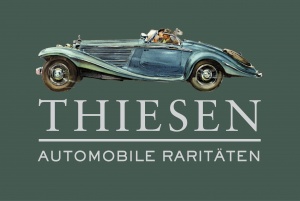 Location
Description
- Vollständig restauriert
- Deutsche Auslieferung und Historie
- Matching-Number
Beschreibung:
Der 300 SL als Flügeltürer feierte seine Premiere auf der "International Motor Sports Show" in New York, die vom 6. bis zum 14. Februar 1954 stattfand. Mercedes-Benz erlebte auf der Motor Show eine enorm positive Besucherresonanz auf den 300 SL, so begann die Serienproduktion im August 1954 im Werk Sindelfingen. Der 300 SL Roadster löste 1957 den Flügeltürer ab.
Vom Mercedes 300 SL Roadster wurden zwischen 1957 und 1963 insgesamt 1.858 Exemplare produziert.
Dieser 300 SL Roadster wurde in Deutschland ausgeliefert und vor einigen Jahren durch einen deutschen Fachbetrieb "Frame-off"-restauriert. Die Eigentümerhistorie ist weitgehend bekannt. Die eingeschlagene Motornummer entspricht der Auslieferung ("Matching-Numbers"). Ein aktuelles Wertgutachten liegt vor.
Eine gute Gelegenheit für den Erwerb eines wunderschönen 300 SL Roadsters in attraktiver Farbkombination und mit erstklassigen Fahreigenschaften.
Motor:
Reihensechszylinder, mechanische Bosch-Einspritzung, 2.975 ccm, 215 PS (Werksangaben)
---
- Completely restored
- German delivery and history
- "Matching-Number"
Description:
The 300 SL gullwing celebrated its premiere at the "International Motor Sports Show" in New York, which took place from 6 to 14 February 1954. Mercedes-Benz experienced an enormously positive visitor response to the 300 SL at the Motor Show, so series production began in August 1954 at the Sindelfingen plant. The 300 SL Roadster replaced the Gullwing in 1957.
1.858 examples of the Mercedes 300 SL Roadster were produced between 1957 and 1963.
This 300 SL Roadster was delivered in Germany and "frame-off" restored a few years ago by a German specialist. The ownership history is largely known. The engraved engine number corresponds to the delivery ("Matching-Numbers"). A current valuation report is available.
A good opportunity to acquire a beautiful 300 SL roadster in an attractive colour combination and with first-class driving characteristics.
Engine:
Inline six-cylinder, mechanical Bosch injection, 2,975 cc, 215 hp (factory specification)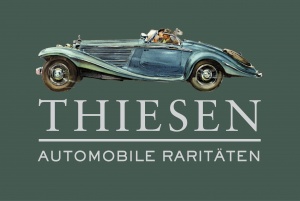 ---
---