Lot sold
EUR 60 000 - 90 000
(listed)
Estimate
EUR 60 000 - 90 000
(listed)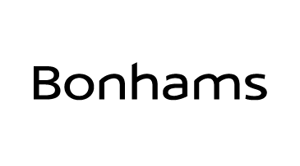 Location
Description
1968 Mazda Cosmo Sport Series 2 Coupé
Chassis no. L10B-10732
Although founded in the 1920s, the company that would become Mazda Motor Corporation did not commence series production of passenger cars until 1960. Only four years later the Japanese firm exhibited its first rotary-engined prototype, having acquired the rights to produce NSU's Wankel-designed engines. In 1966 Mazda launched its first rotary, the Cosmo L10A, which went into production the following year. Mazda's flagship model, the Cosmo was powered by a twin-rotor engine displacing 982cc and producing 110bhp, which was enough to endow the pretty two-seater coupé with a top speed of 185km/h (110mph). The independent front suspension used 'A' arms and coil springs, while at the rear there was a leaf-sprung De Dion axle located by trailing arms. Disc brakes were fitted at the front, drums at the rear. Power reached the ground via four-speed manual gearbox. In July 1968 a more powerful and faster (128bhp, 193km/h) L10B version on a longer wheelbase was introduced.
While the Cosmo was a comfortable grand touring car in road-going trim, Mazda was keen to demonstrate its competition capabilities, and at the same time allay any fears about the reliability of their Wankel rotary engine. To this end, the factory entered two cars in the 1968 Marathon de la Route, an 84-hour test of endurance held at Germany's famed Nürburgring circuit. The Cosmos ran near the front of the field during the entire race, with one retiring in the 82nd hour and the other going on to finish 4th overall behind two works-entered Porsche 911s and a works Lancia Fulvia 1.3 HF.
The limited-edition Cosmo was hand-built at the rate of one car per day; by the time production ceased in 1972, only 343 Cosmo Sport Series 1 models had been completed compared with 1,176 of the successor Series 2 version. In the world of collectible Japanese cars, the Mazda Cosmo ranks in the top tier alongside its high-performance Toyota and Nissan competitors: the 2000 GT and the Skyline GT-R.
Restored in 2006, this Cosmo is described by the vendor as in excellent condition throughout and comes with a Belgian Carte Grise, Belgian Contrôle Technique, and a Japanese export certificate.
The mounting enthusiasm for Japanese cars is bringing cars like the Cosmo to the forefront of collecting. With its uniquely attractive good looks, technical prowess and sheer rarity, it is of little wonder that the Cosmo has become so sought after. An exciting opportunity to acquire one of these futuristic looking, 'Jet Age', rotary-engined sports cars.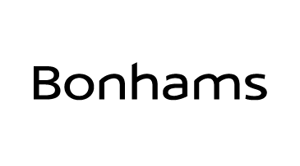 ---
Contact Person
Kontaktperson
First name
Bonhams Collectors' Car department
---