Location
Description
1936 Maserati Works Tipo 6CM
Chassis 1532, Maserati works car and the second 6CM built
Famously won its debut voiturette race at the Nürburgring in the hands of Count Trossi
Numerous wins with Trossi behind the wheel throughout the 1936 season
Previously formed part of the world-renowned Laidlaw collection, excellent history and maintenance records by the world's leading experts
Recently competed at the Goodwood Speedweek, highly eligible, and entered in the 2021 Monaco Historique
This ex-works Maserati 6CM is a fine example of the most successful and popular light racing car of Maserati's heroic pre-war period. The second 6CM built, to the order of the Maserati works itself, Chassis 1532 won its debut race at the Nurburgring in the hands of Count Carlo Felice Trossi, scion of a wealthy Italian merchant family with a castle at Biella, and a president of the fledgling Scuderia Ferrari. Trossi continued to race 6CMs throughout the 1936 season, and 1532 by repute was at the heart of his competitive success that year.
This 6CM is in first-class order and ready to race, coming to market from the collection of a modern privateer racer in the tradition of Trossi. Restored by marque expert Sean Danaher, 1532 formed part of the distinguished collection of Lord Laidlaw in the 1990s, having returned to the UK in the 1960s after a long period in South America.  1532 has valid HTP papers and will be delivered with excellent maintenance and race preparation records.
The 6CM (Corsa Monoposto or racing single-seater) represented Maserati's mid-1930s pivot toward light cars of the 1,500cc class, turning away from the 750kg grand prix formula which had devolved into an arms race between state-backed German titans Mercedes and Auto Union, surpassing even Alfa Romeo.  After disappointment with the complex V8RI of 1935, Ernesto Maserati penned the 6CM with classical fundamentals, including torsion bar front suspension, live rear axle, beautifully crafted hydraulic brakes and its jewel-like 1,493 cc six-cylinder twin overhead cam engine.  
Weighing only 650kg, boosted by its Roots-type supercharger, the 6CM was ultra-competitive in its class against the ERAs and other rivals.  Around 27 chassis found homes with distinguished privateers and racers in Italy and abroad, including Luigi Villoresi and Earl Howe. Chassis 1532 offers a new owner the chance to continue this privateer tradition, as surely as racing today remains great sport, good clean fun, and for some of us, time transport to a legendary age.
Founded in Bologna in 1926 as a purely racing concern by Alfieri Maserati, with brothers Ernesto, Bindo and Ettore, from the humblest beginnings Officine Alfieri Maserati developed a line of beautiful and race worthy grand prix cars, beginning with the supercharged straight-eight Type 26, and culminating in the immortal 250F. The fledgling marque adopted the trident as its badge, taking for inspiration the godly weapon of Neptune depicted in Bologna's Fontana del Nettuno.
The Maserati brothers were said to be artists more than businessmen, and in 1937 ceded a controlling interest to Modenese businessman Adolfo Orsi and family. The firm was moved to Modena, and its famous workshops in Via Ciro Menotti.  There the family atmosphere and artisan methods of the craft workshop prevailed, maintained by its fiercely devoted workforce, right into the 1960s and beyond.  
Whether acquired by a devoted tridentista, or an aspiring next-generation racer, this Maserati 6CM with works pedigree offers her new custodian an exquisite, competitive and highly-eligible entry into the best historic racing events, including the upcoming 2021 Monaco Historique.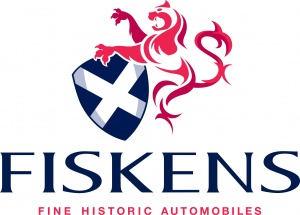 ---
14 Queens Gate Place Mews
United Kingdom
---