1969 Maserati Sebring
3700 GTI Serie II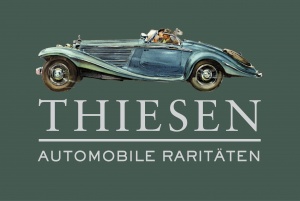 Location
Description
- Wunderschöne Farbkombination
- Restauration durch Markenexperten
- Interessante, gut dokumentierte Geschichte
Beschreibung:
Anfang der 1960er-Jahre hatte es der bereits seit 1957 produzierte Maserati 3500 GT zunehmend schwerer, sich gegen den britischen Aston Martin DB4 zu behaupten. Um vor allem in den USA erfolgreich zu bleiben, entschloss sich Maserati, zwischen dem etablierten 3500 GT und dem exklusiven 5000 GT, den 3500 GTI Sebring als weiteres Modell zu positionieren. Der Sebring stellte mit seiner kantigen, hohen Linienführung vor allem äußerlich eine Evolution dar. Mit der Bezeichnung erinnerte das Werk an den Doppelsieg von Juan Manuel Fangio/Jean Behra (Maserati 450S) und Harry Schell/Stirling Moss (Maserati 300S) beim 12-Stunden-Rennen von Sebring 1957.
Insgesamt fertigte Maserati 591 Exemplare des Sebring. Davon entstanden in der II. Serie (1965–1970) lediglich 243 Fahrzeuge.
Dieser Maserati Sebring Serie II wurde am 22. Februar 1969 in Palermo (Italien) erstmals zugelassen und ein Jahr später in die USA verkauft. Vor einigen Jahren gelangte das Fahrzeug im Rahmen eines Erbfalls nach Deutschland. Das nahezu unberührte Fahrzeug verfügt noch über seinen originalen Motor und befindet sich bis heute in 3. Hand!
Der Motor inklusive originaler Einspritzanlage und das Getriebe wurden durch den Markenspezialisten Steinke Sportwagenservice vollständig revidiert. Der Wagen verfügt über eine interessante, gut dokumentierte Geschichte, sogar die originale italienische Zulassung und das erste Nummernschild sind noch vorhanden!
Dieses besondere Fahrzeug der II. Serie ist etwas für Kenner und Liebhaber der legendären Marke Maserati und besticht neben seiner beeindruckenden Formgebung durch seine Originalität und die herausragenden Fahreigenschaften!
Ausstattung:
5-Gang Schaltgetriebe, Borrani Speichenräder, 4 Scheibenbremsen, Radio Becker Mexico Europa etc.
;
---
- Beautiful colour scheme
- Restoration by marque experts
- Interesting, well documented history
Description:
At the beginning of the 1960s, the Maserati 3500 GT, which had already been in production since 1957, found it increasingly difficult to hold its own against the British Aston Martin DB4. In order to remain successful, especially in the USA, Maserati decided to position the 3500 GTI Sebring as a further model between the established 3500 GT and the exclusive 5000 GT. With its angular, high lines, the Sebring represented an evolution, especially on the outside. With the designation, the factory recalled the double victory of Juan Manuel Fangio/Jean Behra (Maserati 450S) and Harry Schell/Stirling Moss (Maserati 300S) in the 1957 Sebring 12-hour race.
Maserati produced a total of 591 examples of the Sebring. Of these, just 243 vehicles were built of the series II. (1965-1970).
This Maserati Sebring Series II was first registered in Palermo (Italy) on 22 February 1969 and sold to the USA one year later. A few years ago, the vehicle came to Germany from a long family ownership. The almost untouched vehicle still has its original engine and is still in 3rd hand!
The engine including the original fuel injection system and the gearbox have been completely overhauled by the brand specialist Steinke Sportwagenservice. The car has an interesting, well-documented history, even the original Italian registration and the first number plate are still present!
This special vehicle of the II. series is something for connoisseurs and lovers of the legendary brand Maserati and captivates besides its impressive design by its originality and the outstanding driving characteristics!
Equipment:
5-speed manual gearbox, Borrani spoke wheels, 4 disc brakes, Radio Becker Mexico Europa etc.
;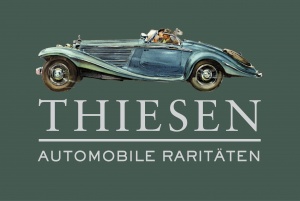 ---
---