This listing is no longer available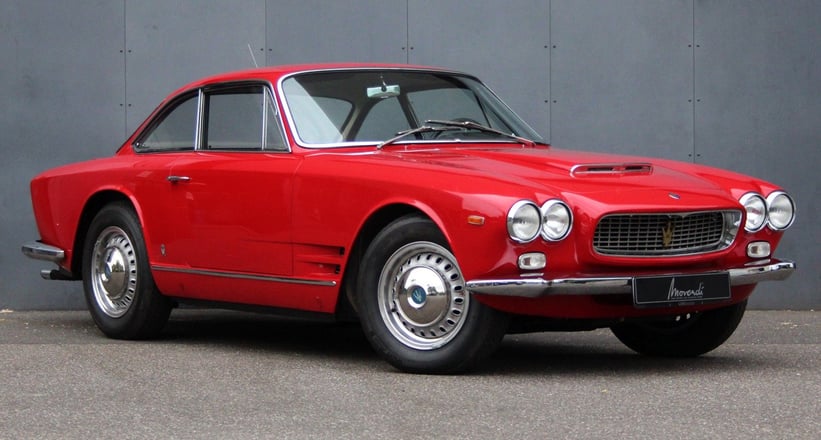 1963 Maserati Sebring
3500 GTi S Serie 1
Location

Performance

230 PS / 170 kW / 227 BHP
Description
- Matching numbers & colors
- Sehr seltene, originale Farbe
- Aufwendig technisch überarbeitet, 85.000 € bei Spezialisten investiert
- Fünfgang ZF Getriebe, Einspritzanlage
- Eines von nur 348 insgesamt produzierten Fahrzeugen der 1. Serie
Fahrzeughistorie:
Schon im ersten Produktionsjahr 1963 wurde dieses Fahrzeug nach Amerika exportiert. Als Demonstrationsfahrzeug gelangte es an seinen ersten Besitzer William Brown. 2015 wurde das Fahrzeug vom aktuellen Besitzer bei einem Händler in den USA gekauft. Der neue Besitzer ließ den Maserati in Deutschland umfangreich überarbeiten. Allein 85.000 € seit 2017 sind belegt. Motor, Einspritzung, Elektrik etc. wurden sorgsam revidiert.
Zu Beginn der 1960er-Jahre konkurrierte Maserati auf dem internationalen Markt unter anderem mit dem britischen Sportwagenhersteller Aston Martin. Der bereits seit 1957 produzierte 3500 GT hatte es im Laufe der Jahre zunehmend schwerer, sich gegen den britischen DB4 zu behaupten. Um vor allem auf dem amerikanischen Sportwagenmarkt erfolgreich zu bleiben, entschloss sich Maserati, zwischen dem etablierten 3500 GT und dem exklusiven 5000 GT ein weiteres Modell zu positionieren, das vor allem äußerlich eine Evolution darstellen sollte. Der 3500 GTI S/Sebring war ausschließlich als 2+2-sitziges Coupé lieferbar. Die Karosserie wurde bei Carrozzeria Vignale gefertigt. Nach überwiegender Auffassung stammte der Entwurf von Alfredo Vignale selbst. Einige Quellen gehen dagegen davon aus, dass Giovanni Michelotti die Karosserie für Vignale entworfen habe.
- Matching numbers & colors
- Very rare, original color
- Elaborately technically revised, € 85,000 invested
- Five-speed ZF gearbox, injection system
- One of only 348 vehicles of the 1st series produced in total
Vehicle history:
This vehicle was exported to America in the first year of production in 1963. As a demonstration vehicle, it came to its first owner, William Brown. In 2015, the current owner bought the vehicle from a dealer in the US. The new owner had the Maserati extensively revised in Germany. Since 2017 € 85,000 had been invested. Engine, injection, electrics etc. have been carefully revised.
At the beginning of the 1960s, Maserati competed on the international market with the British sports car manufacturer Aston Martin, among others. The 3500 GT, which had been in production since 1957, found it increasingly difficult to assert itself against the British DB4 over the years. In order to remain particularly successful in the American sports car market, Maserati decided to position another model between the established 3500 GT and the exclusive 5000 GT, which was supposed to represent an evolution, above all from the outside. The 3500 GTI S / Sebring was only available as a 2 + 2-seater coupé. The body was made by Carrozzeria Vignale. According to the prevailing opinion, the design came from Alfredo Vignale himself. Some sources, however, assume that Giovanni Michelotti designed the body for Vignale.