1983 Maserati Quattroporte
Lot sold
EUR 12 000 - 18 000
(listed)
Estimate
EUR 12 000 - 18 000
(listed)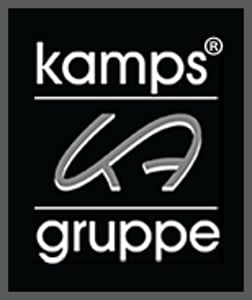 Location
Description
THE PALMEN BARNFIND COLLECTION BY GALLERY AALDERING - AUCTIONED BY CLASSIC CAR AUCTIONS
— View the entire auction on www.classiccar-auctions.com —
The Maserati Quattroporte III is a luxury sedan produced by the Italian automobile manufacturer Maserati between 1979 and 1990. It was the successor of the Quattroporte II and was replaced by the Quattroporte IV. The Quattroporte III was equipped with a V8 engine that was available in different versions, including a 4.2-liter engine with 255 hp and a 4.9-liter engine with 280 hp. The car had a top speed of about 140 mph and could accelerate from 0 to 60 mph in about 6.5 seconds. The Quattroporte III had a striking design, with sharp lines and a low body that emphasized the sporty nature of the car. The interior was luxurious and comfortable, with leather upholstery and wood accents. Although the Quattroporte III offered impressive performance and a luxurious appearance, the car had its flaws. Reliability was not always good and the car was not as refined as its German competitors. Nevertheless, the Maserati Quattroporte III remains a popular collector's item for its beautiful design and combination of sporting performance and luxury. It is an important model in Maserati's history and is still regarded as one of the most iconic and stylish sedans ever produced. With only 2,155 units produced, it is also relatively rare.
The cars on offer are part of a static collection that has been accumulated over the last 40 years. They are mainly in an unrestored, original but dusty condition. We have not tried to start any of the cars. We have been informed that the engines have been turned, on a regular basis, but the exact condition of the cars and the engines is unknown to us.
You can inspect the cars on the viewing days for which you have to make a reservation through our ticketshop - www.eventix.shop/xmxuc9fs.
AUCTION DATES
Start auction:
Friday, May 19 – 17:00
Closing:
Monday, June 5, from 20:00 - Part 1
Tuesday, June 6, from 20:00 - Part 2
Wednesday, June 7, from 20:00 - Part 3
Viewing days:
Due to the expected high attendance, you will only be able to visit a viewing day if you purchase an admission ticket. Registration for a viewing day is required. Buy an admission ticket - www.eventix.shop/xmxuc9fs. You can then choose a time slot on one of the viewing days. You must attend within this time slot, but can stay longer if desired.
Saturday, May 27 – 9:00-18:00
Sunday, May 28 – 9:00-18:00
Monday, May 29 – 9:00-18:00
Location:
Einsteinstraat 10
3316 GG Dordrecht
The Netherlands
We offer two types of tickets for our viewing days:
Admission ticket - 1 person + auction catalog
This ticket includes admission to the event and a copy of our full-color, 240-page auction catalog.
Admission ticket - 2 persons + auction catalog
This ticket includes admission for two persons and one copy of our full-color, 240-page auction catalog.
Please note: Without an admission ticket you will not be able to visit the viewing days. Your ticket for this event is an e-ticket. The e-ticket is a PDF document and can be viewed and downloaded as many times as you like. Each e-ticket has a unique code that can be used only once. Your e-tickets can be scanned directly off your phone's screen or printed.
Enlist your car(s) in a next auction, or auction a collection at your location? Contact us at info@classiccar-auctions / www.classiccar-auctions.com / +31 (0)20 210 1201.
Also view our other advertisements.
In our current auction you will find, among others, the following brands:
AC Bristol - Alfa Romeo - Alvis - Aston Martin - Austin - Benjamin - Bentley - BMW - Bond - Bristol - Buick - Cadillac - Chevrolet - Chrysler - Citroën - Daf - Daimler - Datsun - De Tomaso - Delahaye - Essex (USA) - Facel Vega - Ferrari - Fiat - Ford - Germaan - Gilera - Graham - Gwynne - Hillman - HymerVauxhal - Imperia - ISO - Jaguar - Jensen - Kreidler - Lagonda - Lamboghini - Lancia - Land Rover - Lincoln - Maserati - Matra Bonnet - Mazda - Mercedes-Benz - Mercury - Messerschmitt - MG - Monica - Moretti - Morris - Moto Guzzi - MV Agusta - Nash/Hudson - NSU - Opel - Packard - Panhard - Panther - Peugeot - Porsche - Puch - Renault - Rixe - Rolls-Royce - Rover - Saab - Simca - Singer - Steyr - Studebaker - Sunbeam - Sunbeam Talbot - Talbot Lago - Tatra - Tomos - Triumph - Vespa - Villard - Volkswagen - Volvo - Winnebago - Zundap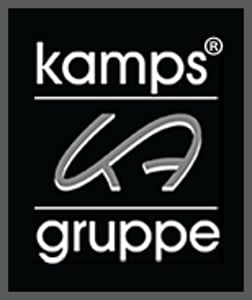 ---
Contact Person
Kontaktperson
---