1967 Maserati Quattroporte
4100 Series 1B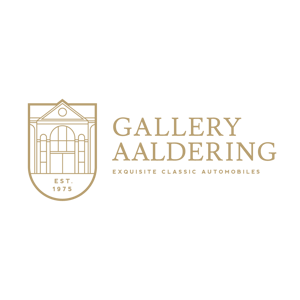 Location
Description
Transmission: 5 gears, Manual gearbox
Registration number: MA-12-82
One of the fastest sedans of its time. The model debuted in 1963 and, as the brand's first four-door sedan, was given the name Quattroporte, which is Italian for 'four doors.' Frua was tasked with designing the body, and thus, the Quattroporte became a beautiful model within the Maserati lineup, with a model that still exists today.
The 4.1-liter V8 found in the Modena sedan is a downsized derivative of the 5000 GT engine, delivering around 260 hp. At the time, buyers could choose between a manual ZF gearbox and a Borg-Warner automatic transmission. The model presented here is equipped with the manual five-speed gearbox. Being from 1967, this version features double headlights, a change introduced in European quattroportes from late 1966, following the American version. Another difference in this '1B' version is the completely redesigned interior compared to earlier variants. Abundant wood is the first noticeable feature, but in reality, almost the entire dashboard is new.
Despite favourable reviews in comparative tests with cars from Facel Vega and Lagonda, the Quattroporte never became a resounding success, with only 679 units ultimately built.
The presented example is exceptionally original, with a beautiful body and excellent panel fits. Not surprisingly, it has been given a new coat of silver-grey paint, presenting the car in a stunning light. Chrome details, lighting components, wheels, and windows – this Quattroporte leaves us with a very nice, fresh impression.
A subdued exterior like this Maserati exhibits calls for a striking interior, as the first buyer in 1967 must have thought. The Quattroporte is equipped with fantastic red leather upholstery – and not just a little red, but a lot of red. Seats, door panels, the center tunnel, and carpets – everything you perceive is red. It complements the Quattroporte wonderfully and unmistakably signifies that you are dealing with a luxurious and exclusive Italian limousine. The interior makes a beautifully original impression, with leather seats not only in excellent condition but also showing off their well-weathered age. Well-maintained and still supple, it is evident that this is not a recently reupholstered interior. We love it! The beautifully wood-inlaid dashboard features seven gauges visible through the steering wheel. They all look perfect and function just as well.
The 4,136 cc eight-cylinder engine is in a very attractive, original condition. The engine sounds and runs beautifully. It strongly invites driving, and indeed, the Quattroporte handles excellently, giving the impression of being something special, something exclusive, from the very first meters. A car for connoisseurs who, like back then, want something different from what everyone else desired. Speedy decision is however of the essence; the Quattroporte '1' is increasingly attracting enthusiasts!
Gallery Aaldering is Europe's leading Classic Cars specialist since 1975! Always 400 Classic and Sportscars in stock, please visit www.gallery-aaldering.com for the current stock list (all offered cars are available in our showroom) and further information. We are located near the German border, 95 km from Düsseldorf and 90 km from Amsterdam. So easy traveling by plane, train, taxi and car. Transport and worldwide shipping can be arranged. No duties/import costs within Europe. We buy, sell and provide consignment sales (selling on behalf of the owner). We can arrange/provide registration/papers for our German (H-Kennzeichen, TÜV, Fahrzeugbrief, Wertgutachten usw.) and Benelux customers. Gallery Aaldering, Arnhemsestraat 47, 6971 AP Brummen, The Netherlands. Tel: 0031-575-564055. Quality, experience and transparency is what sets us apart. We look forward to welcoming you in our showroom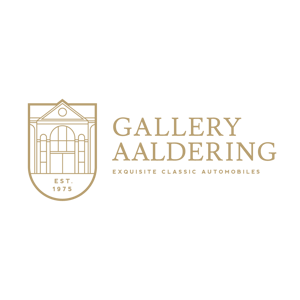 ---
Contact Person
Kontaktperson
---