1965 Maserati Quattroporte
Lot sold
GBP 80 000 - 100 000
(listed)
Estimate
GBP 80 000 - 100 000
(listed)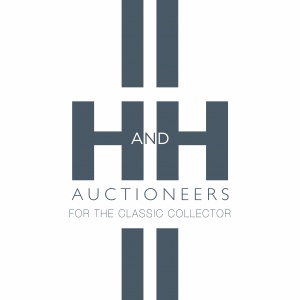 Location
Description
- Built to the special order of serial Ferrari and Maserati owner Dr Enrico Wax
- Fitted with a larger 4.7-litre V8 engine (the earliest first series Quattroporte to be thus equipped), its uprated specification also comprised a bespoke leather dashboard, modified exhausts and longer range fuel tanks etc
- More 'run of the mill' option included power assisted steering, quad headlamps and Borrani wheels
- Extensively restored in 2012-2013
This splendid, left-hand drive, matching numbers Maserati Quattroporte from May 1965, finished in the pleasingly contrasting combination of Black bodywork and Red hide interior, was created to the special order of serial Ferrari and Maserati owner Dr Enrico Wax - a personal friend of Il Commendatore and the Italian importer of Johnnie Walker whisky and Connolly leather. An example of the first series of cars (of which only around 50 are understood to remain), this car with chassis number AM107*504* was the first to be equipped with the 4719cc as opposed to 4136cc engine, by request of Dr Wax. The Dottore had also carburettors fitted in place of the Lucas fuel injection system (this can be reversed, the parts are still available) and Bosch ignition instead of Magneti Marelli - all this has been documented. Among the many other unique or optional fitments that make it such a Maserati collector's dream are: special 60mm exhaust pipes; a pair of enlarged fuel tanks giving an extra 30 litres capacity; Borrani Record wheels equipped with the original hubcaps emblazoned with Red Maserati logos (especially made for the Iniezione, normally they were Blue); Sebring facia trimmed in leather rather than wood; Bakelite-rimmed aluminium steering wheel; chrome-bezzled instruments; quadruple headlights; power-assisted steering; electric windows; and the car's original Blaupunkt push-button radio. There was also a record player, but that's subsequently been usurped by an air-conditioning unit.
Introduced at the November 1963 Turin Salon, the Maserati Quattroporte was arguably the world's first 'Super Saloon'. A bold move on the part of the Casa del Tridente-owning Orsi family, the newcomer was part high-performance GT and part luxury limousine. Taking inspiration from the Maserati 5000GT he had penned for Prince Karim Aga Khan in 1961, Pietro Frua imbued the handsome Quattroporte with a low belt line, slim-pillared glasshouse and neatly defined yet spacious boot. Based around a unique sheet steel box-section chassis equipped with independent front suspension, a de Dion rear axle and four-wheel disc brakes, the four- / five-seater was powered by a race-bred 4136cc 'quad-cam' V8 engine allied to either ZF five-speed manual or Borg Warner three-speed automatic transmission. Credited with developing some 260bhp and 267lbft of torque, the Maserati was capable of 0-60mph in around 8 seconds and over 140mph (depending upon the final drive ratio chosen).
After the first few cars had been made, Quattroporte production was transferred from Carrozzeria Frua to Carrozzeria Vignale (though, Maggiora of Turin was responsible for fabricating the bodywork). Arriving in 1966, the updated Series II version (or Tipo 107A as it was known by the factory) sported a new quad-headlamp visage and revamped interior complete with lustrous wood cappings, electric windows and standard fit air-conditioning. While, under the skin a revised leaf-sprung Salisbury back axle resulted in a quieter, smoother ride. By the time production ceased the following year, some 770 cars had been completed (circa Series I: 260, Series II: 510). Stylish, fast and exclusive, the big Maser was driven by the likes of Marcello Mastroianni, Alberto Sordi, Stewart Granger, Anthony Quinn, Peter Ustinov, Leonid Breznev, Prince Rainier of Monaco and Conte Volpi di Misurata.
We understand the Quattroporte was the subject of a comprehensive restoration in 2012/2013 and the vendor presently views the Maserati's Connolly Vaumol interior trim and five-speed manual gearbox as being in 'excellent' condition and the four-door bodywork, 'Nero' paintwork and V8 powerplant as 'very good'. He is now offering the car complete with copies of the original order and factory build sheets, plus a Maserati Heritage Certificate. This fine period Maserati is so much more than the sum of its graceful parts, as it embodies a personal connection to the heart of Modena's premier car manufacturers. A one-off opportunity.
PLEASE NOTE: All estimates are subject to a buyer's premium of 15% incl. VAT (@ 20%)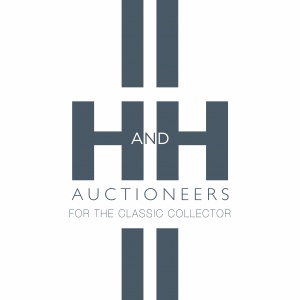 ---
The Motor House
Lyncastle Road
Warrington
Cheshire
WA4 4SN
United Kingdom
---