1965 Maserati Mistral
3500 Spider, one of 12 RHD, one of 112 overall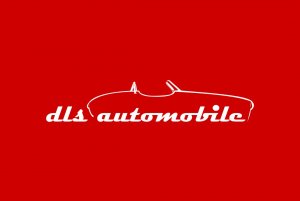 Location

Performance

245 PS / 181 kW / 242 BHP
Description
The name of Maserati is one of the oldest and most respected in Italian motoring history. Established in 1926 by racing driver Alfieri Maserati and his brothers, it began as a racing marque and developed into a sporting one. The production of road cars started in 1958 with the glamorous 3500GT, a Touring bodied coupe powered by a detuned version of Maserati's famed 350S competition engine of 1956.
Representing the height of Grand Touring automobiles, the 3500 series proved to be a great success until it was superseded in 1963 by the Mistral, named after the wind which blows over the French Mediterranean coast. The new Mistral continued to use the race-proven twin-camshaft six cylinder engine, this time in 3.7 litre and later optional 4.0 litre guise, the latter representing the ultimate development of the engine. The Mistral was the last Maserati to use the straight six layout, all following models adopting V8 or V6 configurations. Coachwork was designed by Frua and built in steel, with the exception of doors, bonnet and boot lid, which were in aluminium. Two body styles were offered, a coupe and a spyder, and both were particularly attractive because of their unique styling.
The Mistral enjoyed a long production life from 1963 until 1970, a total of 948 cars being built during this period and of which a mere 120 were spyders.
Chassis AM 109S.063, a rare 3.5 litre model with five speed gearbox, was constructed in 1965 and first registered in Great Britain on 3rd January 1967. One of only 12 RHD cars built and we believe one of just 4 surviving examples today and having travelling a documented 90,000 miles.
Subsequently owned by Roger Lucas, a Vice-President of the Maserati Owners Club, it was acquired by Ian Wade for his substantial private collection in 2002.
Subject to a thorough refurbishment in the mid-'80s, including a full repaint, rebuilt Borranis, re-chroming of bumpers, a new clutch, new windscreen, new stainless steel exhaust system, engine and gearbox rebuild and a complete overhaul of the starter, alternator, brakes, injection unit and suspension.
In last ownership the car has been looked after and serviced every year, changing all fluids before being stored for the winter months. A recent re-trim of the interior of the car, along with a head off, overhaul, new guides, valves and springs all the bills are available in the very comprehensive history file.
A new set of tyres were purchased in 2016.
Since the 1980's, the car has been featured in numerous books and magazine articles, including the main cover feature of the February 1999 issue of Auto Italia magazine (a copy comes with the car), in which it was pitted against a Ferrari California Spyder and was favoured !
The car also features in the following books: (copies with the car)
Ultimate Sports Car by Quentin Wilson,
Maserati Heritage, published by Osprey
La Storia, The History of Maserati published in-house by Maserati.
In addition, this Mistral has won a number of awards, including:
The Maserati Club Concours Award at Woodstock in 1988
The Best Maserati Award at the Auto Italia Brooklands festival 1998
Fifth Overall Concours Prize at the 1993 Maserati International Meeting in Cologne.
Complete with a full file detailing all work carried out on the car since 1984 and a well documented and significant history, lots of recent work, including a retrim in 2011, this is an excellent opportunity to acquire a very rare right-hand drive example of one of these highly sought-after classic Maseratis. A dream come true for any aficionado of fine classic sports cars.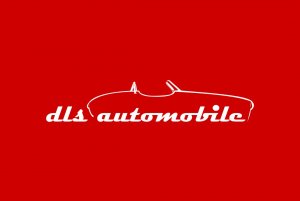 ---
Contact Person
Kontaktperson
---