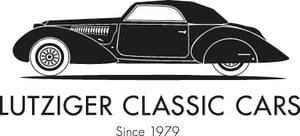 Location

Performance

260 PS / 192 kW / 257 BHP
Description
Maserati Indy 4200
First registration 07.1970
Swiss delivery
Matching numbers
Swiss road registration with veteran entry
This beautiful Maserati Indy 4200 has been in its last ownership for over 20 years and has always been perfectly maintained and cared for. During this time the engine was completely overhauled as well as the suspensions, front and rear axle, brakes, steering, lighting and trim parts fully restored. The bodywork and electrics have been partially restored and the carburetor has been overhauled. The car is matching numbers, veteran approved and stands with new tires in very well cared for collector condition.
It had everything to impress the young sports car enthusiasts of the time, who flattened their noses against its side windows: an elegant shape with fastback rear, a noble, leather-covered, light-flooded interior, a speedometer with "300 km/h" on the right stop and a rumbling V8 exhaust sound when it was started. It was hardly less convincing than the Ghibli built in parallel - the Maserati Indy. A four-seater sports car produced by Italian automaker Maserati from 1969 to 1975. It was the last Maserati to be developed and introduced before Citroën took over the plant.
The Indy, so named in honor of the two Maserati victories in the Indianapolis 500-mile race, which admittedly dated back to 1939 and 1940, was first shown by Maserati at the 1968 Turin Motor Show as a prototype with a body by Alfredo Vignale. The production version made its debut at the 1969 Geneva Motor Show.
In the summer of 1970, Auto Motor und Sport tested an Indy 4200, determining a top speed of 247 km/h, slightly more than the competing Ferrari 365 GT 2+2. The tester's conclusion was, "Most sporty cars are either four-seaters or beautiful. The Indy is both."
From 1968 to 1975, a total of 1,104 examples of all versions of the Indy were produced, making it one of the most successful Maserati models.
Errors, mistakes and prior sale reserved.
More, detailed pictures of this Maserati Indy 4200 can be found on our homepage www.lutziger-classiccars.com
GERMAN:
Maserati Indy 4200
Erstzulassung 07.1970
Schweizer Auslieferung
Matching numbers
Schweizer Strassenzulassung mit Veteraneneintrag
Dieser wunderschöne Maserati Indy 4200 befand sich über 20 Jahre im letzten Besitz und wurde immer perfekt gehegt und gepflegt. In dieser Zeit wurde der Motor komplett revidiert sowie die Aufhängungen, Vorder- und Hinterachse, Bremsen, Lenkung, Beleuchtung und Zierteile vollrestauriert. Die Karosserie und Elektrik sind teilrestauriert, der Vergaser revidiert. Das Auto ist matching numbers, Veteranen-geprüft und steht neu bereift in sehr gut gepflegtem Sammlerzustand da.
Er hatte alles, um damals die sportwagenbegeisterte Jugend, die ihre Nase an seinen Seitenscheiben plattdrückte, zu beeindrucken: Eine elegante Form mit Fastback-Heck, ein edles, lederbeschlagenes, lichtdurchflutetes Interieur, einen Tachometer mit "300 km/h" am rechten Anschlag und ein grollendes V8-Auspuffgeräusch, wenn er gestartet wurde. Er überzeugte kaum weniger als der parallel gebaute Ghibli – der Maserati Indy. Ein vom italienischen Automobilhersteller Maserati von 1969 bis 1975 produzierter viersitziger Sportwagen. Es war der letzte Maserati, der vor der Übernahme des Werks durch Citroën entwickelt und vorgestellt wurde.
Den Indy, so benannt zu Ehren der beiden Maserati-Siege beim 500-Meilen-Rennen von Indianapolis, die freilich auf die Jahre 1939 und 1940 zurückdatierten, zeigte Maserati erstmals auf dem Turiner Autosalon 1968 als Prototyp mit einer Karosserie von Alfredo Vignale. Die Serienversion debütierte auf dem Genfer Salon 1969.
Im Sommer 1970 testete Auto Motor und Sport einen Indy 4200. Dabei wurde eine Höchstgeschwindigkeit von 247 km/h ermittelt, etwas mehr als das Konkurrenzmodell Ferrari 365 GT 2+2. Das Fazit des Testers lautete: "Die meisten sportlichen Autos sind entweder viersitzig oder schön. Der Indy ist beides".
Von 1968 bis 1975 entstanden von allen Ausführungen insgesamt 1'104 Exemplare des Indy, er war damit einer der erfolgreichsten Maserati-Modelle.
Irrtümer, Fehler und Zwischenverkauf vorbehalten.
Weitere, detaillierte Bilder von diesem Maserati Indy 4200 finden Sie auf unserer Homepage www.lutziger-classiccars.com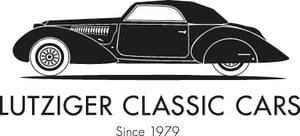 ---

---