Lot sold
GBP 200 000 - 250 000
(listed)
Estimate
GBP 200 000 - 250 000
(listed)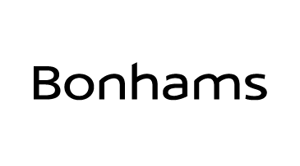 Location
Description
Offered from The Chester Collection
1972 Maserati Ghibli SS 4.9-Litre Coupé
Coachwork by Carrozzeria Ghia
Registration no. HGF 444K
Chassis no. AM115/49.2472
*One of only eight right-hand drive examples
*Matching engine
*Well-known in Maserati circles
*Recently repainted
*Comprehensive documentation
Maserati's Ghibli debuted in coupé form at the Turin Motor Show in November 1966 to critical acclaim. Styled at Carrozzeria Ghia by Giorgetto Giugiaro, the Ghibli rivalled the Ferrari Daytona for straight-line performance - its top speed was close to 170mph (275km/h) - while beating it for price and, arguably, looks. Like the contemporary Mexico 2+2, the Ghibli used a shortened version of the Quattroporte saloon's tubular steel chassis in its live rear axle form. The power unit was Maserati's venerable, four-cam, 90-degree V8, an engine derived from that of the 450S sports racer and first seen in road-going guise in the 5000GT. This was used in 4.7-litre form up to 1970 when it was superseded by the 4.9-litre 'SS' version. The gain in horsepower was minimal but in either case performance was stunning, with 100mph (160km/h) attainable in under 16 seconds. This neck-snapping acceleration resulted from the V8's enormous torque, which made the Ghibli one of the most flexible and easy-to-drive Gran Turismos of its era. Ghibli production ceased in 1973 after approximately 1,149 coupé and 125 spyder models had been built.
Supplied new in the UK and one of only eight right-hand drive models produced, this Ghibli Coupé represents the model in its ultimate form, with the 4.9-litre 335bhp 'SS' engine, ZF five-speed manual gearbox, and air conditioning, plus the desirable option of power assisted steering. 'HGF 444K' is a well-known example, having featured in the Maserati Club's Trident journal and also in Classic Cars magazine. It has also been seen at many club events over the years. The body was restored in the early 1990s and the interior re-trimmed at the same time in the original colours of Rosso Fuoco paintwork and black Connolly leather.
The comprehensive history file contains Maserati factory documentation including build sheets, delivery notes, final test data, the Certificate of Origin, and the internal factory order. The file also contains expired MoTs; service invoices from Maserati specialists McGrath Maserati and Terry Hoyle; and complete ownership records, one of the past owners being Adam Clayton of 'U2' fame.
The current vendor purchased the Ghibli at a UK auction in October 2016, since when it has been carefully stored at a professional facility and checked over regularly by his own mechanic. While in the vendor's care the car has been repainted black. One of the most stunning looking motor cars ever made, the Ghibli was a worthy rival for the Ferrari 'Daytona' and represents exceptional value for money today, just as it did 50 years ago.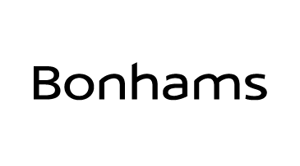 ---
Contact Person
Kontaktperson
First name
Bonhams Collectors' Car department
---