1968 Maserati Ghibli
SS 4.9 pre-series (1968)/ 1 of 1 Maserati certificate!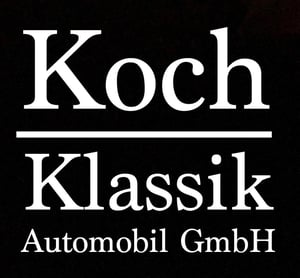 Koch Klassik Automobil GmbH
Location

Performance

330 PS / 243 kW / 326 BHP
Description
MASERATI Ghibli SS 4.9 Einzelanfertigung Vor-Serie (Bj. 1968)
Ein beeindruckendes Fahrzeug. Nicht umsonst überschlagen sich die Artikel von OCTANE, MotorKlassik / AutoMotorSport und Zwischengas.
Die Überschriften lauten ...
"Maserati Ghibli: Warum er besser ist als Ferrari Daytona und Lamborghini"(Octane),
"Die Stars der Autoquartetts - Ferrari 365 GTB/4 / Lamborghini Miura / Maserati Ghibli SS"(MotorKlassik/AutoMotorSport),
"Maserati Ghibli - der schönste und teuerste Gran Turismo der späten Sechzigerjahre"(Zwischengas)
Der Maserati Ghibli wurde im Jahr 1966 auf dem Turiner Autosalon vorgestellt mit einem 4.7-V8-Motor und 310 PS. Gebaut wurden vom 4.7-Modell 1149 Stück.
Offiziell wurde erst ab dem Jahr 1969 die stärkere SS-Version angeboten mit 330PS und einem 4.9-V8-Motor, mit einer angegebenen Spitzengeschwindigkeit von 270km/h. Von diesem Modell wurden 470 Stück angefertigt, laut Maserati-Klassikabteilung.
Doch unser Maserati Ghibli SS 4.9 wurde laut Maserati Werksunterlagen, Zertifikat, Brief und weiteren Unterlagen schon im November 1968 in die USA ausgeliefert und zugelassen und gilt somit als Vor-Serie, bzw. Einzelanfertigung noch vor dem offiziellen Debüt im daurauffolgenden Jahr 1969.
Aus diesem Grund hat das von uns angebotene Fahrzeug im Werk noch das Interieur des 4.7 verbaut bekommen, jedoch die Technik und das Herz des 4.9 SS. Ebenfalls wurde auch die 4-Rohr ANSA-Auspuffanlage schon im Werk verbaut, wie man der originalen Bestellliste von 1968 entnehmen kann. Das Fahrzeug wurde von Mr. David Stevens bestellt und auf ihn Erstzugelassen, Sohn des Firmen-Gründers Excalibur Automobile Corp. / Brook Stevens Design(USA).
Das Fahrzeug ist bis zum heutigen Zeitpunkt umrestauriert und matching numbers.
Die unberührten Sitze weißen nach den vielen Jahrzehnten eine wunderschöne Patina auf und die Technik wurde selbstverständlich immer gepflegt. Lediglich die Karosserie wurde einmalig im Original-Lack nachlackiert um das verblasste Metallic-Grün aufzufrischen und das Fahrzeug in neuem Glanz erstrahlen zu lassen.
Dieser Maserati stand über viele Jahrzehnte im Familien-Museum "Brooks-Stevens-Museum" und gelangte erst im Jahr 2010 nach Deutschland.
Ein Wertgutachten von Classic Data mit einer Gesamtnote 1- ist vorhanden.
Ausgezeichnet hat diesen Gran Turismo der große Stauraum, seine Sportlichkeit, aber auch gleichzeitig der Komfort für Fahrer und Beifahrer. Auch seine Drehzahlfestigkeit und seine Langlebigkeit beeindruckten.
So schreibt auch die Redaktion von Zwischengas "Wenn vom Maserati-Styling die Rede ist, dann ist üblicherweise der Maserati Ghibli, das Meisterwerk von Giorgietto Giugiaro (Chef-Designer Ghia), gemeint. Lange Motorhaube, fließende Linien, große Fensterflächen, kurzes Heck - maximierte Eleganz machten dieses Design unsterblich." Und der MotorKlassik-Journalist ergänzt, beeindruckend ist die "Gelassenheit und Noblesse, mit der dieser mächtige Gran Turismo ähnlich atemberaubende Fahrleistungen realisiert wie die zwölfzylindrige Konkurrenz" Lamborghini Miura S und Ferrari 365 GTB/4.
Im Kundenauftrag. Änderungen und Irrtümer vorbehalten.
Mehr Fahrzeug-Bilder unter: www.koch-klassik.de
YouTube-Fahrvideo zu diesem Fahrzeug: https://youtu.be/R9wm5625mmQ
-------------------------------------------------------------------
An impressive vehicle. It's not for nothing that the articles from OCTANE, MotorKlassik / AutoMotorSport and Zwischengas are rolling over and over again.
The headings are ...
"Maserati Ghibli: Why it is better than Ferrari Daytona and Lamborghini" (Octane),
"The stars of the auto quartet - Ferrari 365 GTB / 4 / Lamborghini Miura / Maserati Ghibli SS" (MotorKlassik / AutoMotorSport),
"Maserati Ghibli - the most beautiful and most expensive Gran Turismo of the late sixties" (Zwischengas)
The Maserati Ghibli was presented at the Turin Motor Show in 1966 with a 4.7-V8-engine and 310 hp. 1149 pieces of the 4.7 model were built.
The more powerful SS version with 330PS and a 4.9-V8-engine with a specified top speed of 270 km/h was not officially offered until 1969. 470 of this model were made, according to the Maserati Classic Department.
But our MASERATI Ghibli SS 4.9 was, according to the Maserati factory documents, certificate, letter and other documents, already delivered to the USA and approved in November 1968 and is therefore considered a pre-series or one-off production before the official debut in the following year 1969.
For this reason, the vehicle we offer has the interior of the 4.7 installed in the factory, but the technology and the heart of the 4.9 SS 1968. The vehicle was ordered and registered for the first time by Mr. David Stevens, son of the company's founder Excalibur Automobile Corp. / Brook Stevens Design (USA).
The vehicle has been unrestored to this day and has matching numbers.
The pristine seats have a wonderful patina after many decades and the technology has of course always been maintained. Only the body was repainted once in the original paint to freshen up the faded metallic green and to let the vehicle shine in new splendor.
This Maserati was in the family museum "Brooks-Stevens-Museum" for many decades and only came to Germany in 2010.
A valuation report from Classic Data with an overall grade of 1- is available.
This Gran Turismo was distinguished by its large storage space, its sportiness, but also the comfort for driver and front passenger. Its speed stability and durability were also impressive.
The editorial team of Zwischengas also writes "When Maserati styling is mentioned, then the Maserati Ghibli, the masterpiece by Giorgietto Giugiaro (chief designer Ghia), is usually meant. Long bonnet, flowing lines, large windows, short rear - maximized elegance made this design immortal. "And the MotorKlassik journalist adds, the" serenity and nobility with which this mighty Gran Turismo achieves breathtaking performance similar to the twelve-cylinder competition "is impressive. Lamborghini Miura S and Ferrari 365 GTB / 4.
In the client's order. Changes and errors excepted.
More pictures at www.koch-klassik.de
YouTube-drivevideo about this car: https://youtu.be/R9wm5625mmQ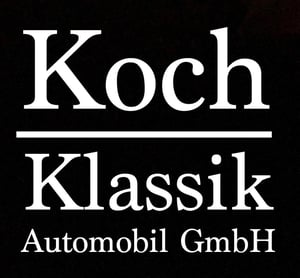 ---
Koch Klassik Automobil GmbH
Contact Person
Kontaktperson
---