1973 Maserati Bora
Wunderschöner Maserati BORA 4.9 - matching numbers & colors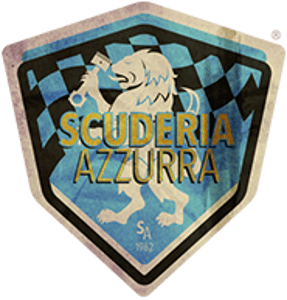 Scuderia Azzurra Klassische Maserati & Lancia
Interior brand colour

Dunkelrot - Originalausstattung in Leder
Location

Performance

320 PS / 236 kW / 316 BHP
Description
Dieser 4,9-Liter- Bora wurde 1973 an seinen Erstbesitzer Robert Kleinberg in Texas übergeben. Doch schon im Jahr 1990 fand der Wagen den Weg zurück nach Europa, als ein Frankfurter Rechtsanwalt ihn für sich beanspruchte. Es war dieser Anwalt, der im Jahr 1996 die Experten bei Candini in Modena beauftragte, den Bora in ein europäisches Erscheinungsbild zu verwandeln – eine Transformation, die seine Attraktivität nur noch steigerte. Im Jahr 2001 wurden der Motor und die Technik ebenfalls bei Candini einer Revision unterzogen.
Seit 2014 befindet sich dieser Bora, der sich in hervorragendem Zustand befindet, in einer Maserati Sammlung. Durch eine peniblen Pflege und akribischer Wartung wurde seine Einzigartigkeit bewahrt.
1 von 235 mit 4,9 Liter Motor
Design von Giugiaro, ItalDesign – Designer des Ghibli
Erstauflieferung 02/1973 an Maserati Händler DeMaria in Miami, Florida
Am 26. Juli Auslieferung an den Kunden Robert Kleinberg in Texas
Maserati Certificates liegen vor
Historie bekannt
ZF5-Gang Schaltgetriebe
Matching numbers
Matching colors
Aussenfarbe "Argento Indianapolis"
Innenausstattung Conollyleder "Dunkelrot"
V8-Mittelmotor mit 4,9 Litern Hubraum und 320 PS
62.000 mls gesamt
Motor und Getriebe 2001 bei CANDINI überholt (50.438mls)
Karosserie bei CANDINI restauriert
Technik, Bremsen, Hydraulik, überholt
Reifen neu
Fotos & Rechnungen über Restaurierung
Classic Data Gutachten 2+
TÜV neu
In Kommission: Ein Fahrzeug aus einer Maseratisammlung
This 4.9-litre Bora was handed over to its first owner Robert Kleinberg in Texas in 1973. But the car found its way back to Europe as early as 1990, when a Frankfurt lawyer claimed it for himself. It was this lawyer who, in 1996, commissioned the experts at Candini in Modena to transform the Bora into a European look – a transformation that only increased its appeal. In 2001, the engine and technology also underwent an overhaul at Candini.
Since 2014, this Bora, which is in excellent condition, has been in the hands of a Maserati collector. Its uniqueness has been preserved through meticulous care and maintenance.
1 of 235 with 4.9 litre engine
Design by Giugiaro, ItalDesign - designer of the Ghibli
First delivery 02/1973 to Maserati dealer DeMaria in Miami, Florida
26 July delivery to customer Robert Kleinberg in Texas
Maserati certificates available
Complete history known
ZF5-speed manual gearbox
Matching numbers
Matching colours
Exterior colour "Argento Indianapolis"
Interior Conollyleder "Dark Red"
V8 mid-engine with 4.9 litres capacity and 320 hp
62.000 mls total
Engine and gearbox overhauled at CANDINI in 2001 (50.438mls)
Bodywork restored at CANDINI
Technics, brakes, hydraulics, overhauled
new tyres
Photos & invoices of restoration
Classic Data certificate 2+
TÜV new
On consignment: A vehicle from a Maserati collection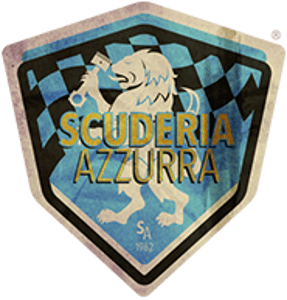 ---
Scuderia Azzurra Klassische Maserati & Lancia
Scuderia Azzurra GmbH
Gleueler Strasse 230
Germany

Contact Person
Kontaktperson
---