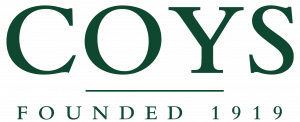 Location
Description
"One of the greatest names in the history of motor racing  was to be seen on major race circuits after a period of 25 years, when a Maserati Bi Turbo competes in the 1988 British Touring Car championship"- Press information. Maserati. 1988
When Alejandro de Tomaso acquired Maserati in 1976, he had ambitious plans for the marque. His plan was to combine the prestige of the Maserati brand with a sports car that would be more affordable than the earlier high-priced models that had traditionally made up the Maserati range. In fact, Maserati ceased making supercars like the ones developed under Citroën ownership altogether, like the Bora and Khamsin.
In 1988, with the coupés being restyled, the Biturbo name was dropped in favour of 222—meaning 2-door, 2-litre engine and 2nd generation. The car carried all the visual clues of Gandini's first facelift, with a more rounded grille and bonnet, different wing mirrors and rear spoiler. The engine size of the 222 E export model grew from the Biturbo's 2.5- to 2.8-litres. A mixed velour-leather interior was standard on the domestic models, while export markets got leather upholstery as standard.
Purchased new by trident Motorsport Ltd this Bi Turbo was used to Launch Maserati's return to Motor Racing at the Maserati Showroom , Berkeley street, London on the 20th April 1988. Indeed, testament to the cars originality and provenance , even the press call, press information from Maserati and selection of press photos in Berkley square accompany the car within its history file.
The original sales invoice within the car's file confirms the car being sold from Maserati as a works car, along with the FIA papers with valid homologation from July 1987, and an RAC production car specification sheet.
Internationally regarded and respected driver Nick May competed in the car during the 1988 British Touring Car Championship, where the car displayed some excellent potential! After the season finished, the car was put in to storage. Most remarkably,  it is offered today by the same owner who bought the car new! Chassis HB 117119 has been left to rest in the same collection for the last 30 years.   This is first time the car has been offered on the open Market.
Offered for sale with a host of bills and receipts, the Bi Turbo also comes with its original Maserati Handbook and even its original door key, and most importantly all the ECU settings, and the ECU itself.
One of only 5 Maserati Works built and supported cars- this wonderful piece of Maserati's history is now eligible to compete in a wide selection of historic race series', and would make an excellent passport to an array of UK and worldwide events.  Unique and offered with a realistic reserve. The car also comes with a small spares package.
View 1988 Maserati Bi Turbo 222E on www.coys.co.uk for further details.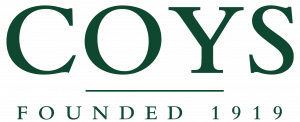 ---
Manor Court
Lower Mortlake Road
United Kingdom
Contact Person
Kontaktperson
---