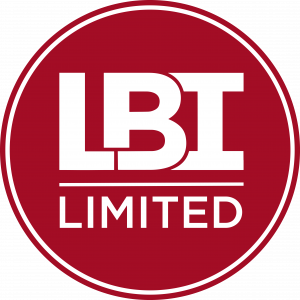 Location
Description
- Chassis # SCCFD30C3SHF63141
- Engine # LN910950929051T
- 1 Of Only 145 S4S Examples Produced And 1 Of Only 2 In this Color Combination
- Currently Showing 27,256 Miles From New
- Recent Thorough Sorting And Ready To Drive And Enjoy
- Includes Original Owner's Books, Original Window Sticker, Available Service Records, And Lotus Provenance Report
The Lotus Esprit is among Britain's most popular wedges, thanks to designer Giorgetto Giugiaro and his "folded paper" designs. The Esprit had four distinct "Series" lasting from 1976 to 2004 with a grand total of 10,675 cars produced. The last generation, dubbed the S4, came around in 1994 and was based on the X180, a major redesign introduced in 1988 that was not given a "Series" number like the other generations. It was more rounded and less angular than the previous S3 but retained most of the mechanical components from the earlier S3 "High Compression" Esprit and Turbo Esprit including the 2.2L I4 Type 912 and the 2.2L I4 Turbo Type 910 and 910S engines that put out around 264 hp. Either engine could be mated to a 5-speed or 6-speed manual transmission.
On the exterior, the S4 had a small rear spoiler halfway up the rear engine cover, new bumpers, side skirts, valence panels, and new five-spoke alloy wheels. In 1994, the S4 Sport, or S4s, version was introduced as a 1995.5 model year and replaced the standard S4. The S4s added the rear wing from the European-spec X180R Sports 300 and a more powerful engine that put out 301 hp and 290 lb⋅ft of torque with a 0-60 mph time of 4.6 seconds. Only 145 S4 Sport models were ever produced.
This particular example, Chassis # SCCFD30C3SHF63141, is a gorgeous Series 4 Sport example finished in Racing Green over a gold leather interior and contrasting sand-colored seat piping. It is #136 of 145, one of only eight Esprit S4s models finished in Racing Green and one of only two in the Racing Green and gold leather/sand seat piping combo. Apart from the no-cost Sport Package, the car was equipped with sport wheels from the factory, a $1,500 option, and a radio/CD player that was installed in the US by the importer. It was received by Palm Beach Motor Cars in Palm Beach, FL in October of 1995 who then sold it on December 18, 1996 to a customer in Vero Beach, FL.
This first owner later moved to California sometime in 1999, bringing the Lotus along with them. There, he serviced the car at Lotus Prepared By Claudius, an independent Lotus dealer in Cerritos, CA, which included an AC recharge in July of 2000. After 14 years of ownership, the car was sold to a resident of Palm Springs, CA, who continued loving the car for the next four years.
During that period, it saw regular servicing at OMAG Automotive Machine Inc. in Palm Springs, CA alongside other garages. A major service performed at OMAG in May of 2011 included new engine mounts, new fuel and oil filters, new power steering pump, new radiator cap, new fluids, AC system recharge, new tires, and new drive belts. Also in 2011, Gabor Foreign Car Specialist in Cathedral City, CA installed a new oil pan drain plug to fix an oil leak, a new inner o-ring on one of the rear axle shafts as well as a brand new coolant reservoir sensor. The AC received some work in 2012 with a new expansion valve and dryer. In 2013, the transmission was rebuilt by Gabor Foreign Car Specialist with new synchro rings for second, third, and fourth gear, a resurfaced flywheel, new clutch assembly, and a rebuilt hydraulic system. The rear shocks were also replaced during that same visit.
The car returned to OMAG in 2014 for an evap hose repair alongside a rebuild of the front brakes, new oil and filter as well as all new spark plugs. One last visit to OMAG in 2015 gave the Lotus a rebuilt alternator, new battery, a flushed brake system, and a cleaner ABS sensor. That same year, the Lotus was sold yet again to a resident of Short Hills, NJ, which saw the British beauty's return to its original home on the East Coast.
We received the car in September of 2021 and found it in need of some further service. In February of 2022, we entrusted it to Rosso Service in Forest Hill, MD. They installed a new battery, new fuel vent hose, new left front upper ball joint, new 90-degree coolant fitting, new fuel crossover hoses for both tanks, new rear brake hoses, AC compressor, and front hood strut along with a timing belt service which included the tensioner pulley, thermostat, and a new water pump. In June of 2022, we took the Lotus to Zeigler Exotic Cars in Phoenixville, PA for a new clutch, flywheel, and rear main seal along with its housing gasket. They also replaced the EVAP system crossover hose and reconnected a number of disconnected vacuum harness lines. We also received this car with a period correct, albeit not original, Momo steering wheel. We took the liberty of sourcing a correct steering wheel and installing it in its place.
Thanks to its comprehensive service and maintenance records, this Esprit is in excellent running order and presents a great entryway into Lotus ownership. The eye-catching color combination as well as the overall rarity of the car as a whole will make this a standout example at any show it attends.
Upon purchase, the new owner will receive all of the original owner's books, original window sticker, all of the service records on file, as well as the aftermarket Momo steering wheel and a custom Covercraft car cover.
Please visit www.LBILimited.com for many more photos and details. Follow us on Instagram and Facebook @LBILimited. Ride along on our classic car adventures by subscribing to LBI Limited on YouTube. #claimyourclassic™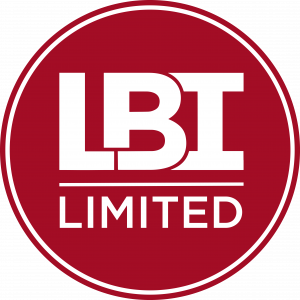 ---
Philadelphia
19124
Pennsylvania
United States
Contact Person
Kontaktperson
---