This listing is no longer available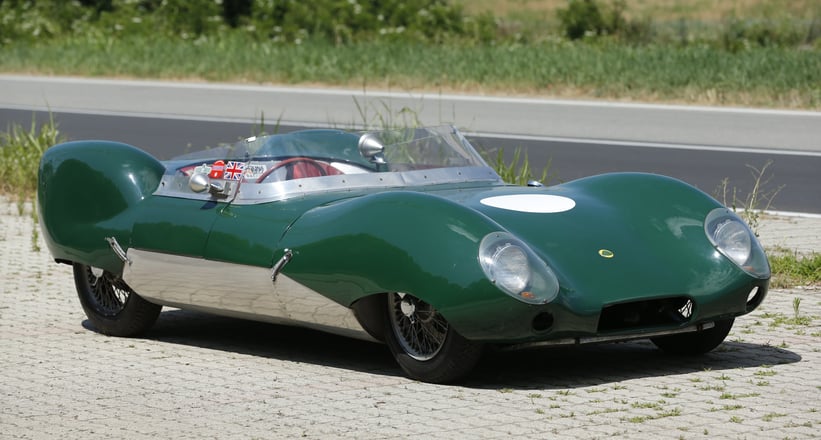 Location
Description
The Lotus 11 chassis number 11/551 is a second series of Lotus 11 production.
These late Eleven chassis are very rare because they had the fiberglass body instead the alumunium body.
A bill of sale from Lotus Engineering dated June 23, 1959 to Mr. J Tomlinson (a Lotus employer) shows chassis number 11/551 being sold as a damaged chassis, in addition to front suspension struts, an anti-roll bar, a Nash metropolitan rear axle, five damaged wire wheels, and one damaged steering wheel.
Probably the car has been damaged during the 24H Le Mans qualify in 1959.
Mr. Tomlinson kept the car for at least twenty-seven years, as a previous U.K. registration (available in original) shows that he registered the car in July of 1986 under the registration Q139 GFV. According to the Historic Lotus Registrar and the Custom papers (which are available) the car was at this point sold by Mr. Tomlinson to E. Repetto in Italy through Michael Lavers, a London-based car dealer.
Repetto restored the Lotus Eleven chassis 11/551 to appear more correct and the car was fitted with a 1,220 cc Coventry Climax engine and the correct fiberglass body which it wears today.
Overall, this car has an original Eleven chassis, the engine and the gearbox plus rear axle are the correct fitment and it is road legal with Italian registration plates and Italian libretto.
The car has partecipated in many classic cars event since the eighties and has been featured in many magazines.
This Lotus 11 is elegible in almost all the classic cars events.
The car has recently passed the technic control in Italy and is ready to enjoy.