1989 London Taxis Fairway
Lot sold
EUR 8 000 - 12 000
(listed)
Estimate
EUR 8 000 - 12 000
(listed)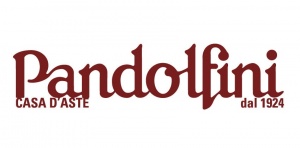 Pandolfini Casa D'Aste Srl
Location
Description
CARBODIES TAXI (1989)
CHASSIS N. FX4N/DR/00070689
ENGINE: 4 CYLINDER DIESEL NISSAN TD27
DISPLACEMENT: 2664 CM3
POWER: 85 CV
BODY STYLE: LIMOUSINE
Car enthusiasts who have visited London even just once will carry the memory – in addition to the beautiful sports and luxury cars driving around the city centre – of two vehicles that have become part of the urban landscape: the red double-decker bus and the typical black Taxis.
The "Black Cab" is directly descended from the public carriage and throughout motoring history London has had its 'official Taxis' that have to adhere to a whole series of specific rules: for example, a very small steering circle, so that it was possible to make a U-turn in even in the narrowest street. This evolution led to vehicles being purposely designed and built because the taxi market was big enough to justify such an investment.
The vehicle that we are proposing today is one of the models that remained in production and service for the longest period on the streets of London. Built by Carbodies, a company that is part of the big Manganese Bronze industrial Group, it is a car built to "eat up" millions of kilometres with the maximum reliability and comfort for both the driver and passengers.
Ever since the years preceding the Second World War, taxis only had one seat in the front next to which there was a large space for placing luggage, and a spacious rear compartment with a bench seat for three passengers and two additional jump seats. A glass divider made it possible to maintain a certain amount of privacy and separation between the person working in the front, and the person who was, presumably, enjoying the trip in the back.
This type of Taxi began its career in 1958 as the FX3 model, which then became the FX4 and, from 1982, was rechristened the LTI Fairway and began to mount the Nissan TD27 engine and automatic gear, like the vehicle proposed here.
This taxi which, naturally, is right-hand drive, is in excellent condition and has a modest mileage, as testified by the perfect state of the interior and all the points that are normally subject to wear and tear.
It has been registered in Italy and represents a rare opportunity to purchase a symbolic vehicle, but also a potential advertising tool for various kinds of commercial businesses.
The vehicle is in excellent mechanical condition but, for safety reasons, we advise the purchaser to have it checked over and to replace the fluids, filters and perishable elements.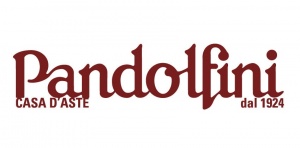 ---
Pandolfini Casa D'Aste Srl
Ramirez-Montalvo Palace
Borgo degli Albizi, 26
Italy

Contact Person
Kontaktperson
---