1979 Lancia Gamma Coupé S2
Lot sold
EUR 9 000 - 12 000
(listed)
Estimate
EUR 9 000 - 12 000
(listed)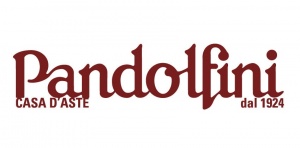 Pandolfini Casa D'Aste Srl
Location
Description
LANCIA GAMMA 2000 COUPE' (1979)
CHASSIS N. 002843
ENGINE: 4 CYLINDER BOXER
DISPLACEMENT: 2000 CM3
POWER: 120 CV
BODY STYLE: COUPE' PININFARINA
After Lancia was acquired by Fiat in 1969, once production of the existing models–the Flavia and the Fulvia - was exhausted, the commitment of the Turin-based Company was concentrated on the Beta in all its versions. They lacked a top of the range vehicle but, by 1970, the gestation had already begun at Lancia of the new premium class saloon that was initially supposed to share some features with the Citroën CX since negotiations were underway for the acquisition of the French brand.
The new vehicle would be called the Gamma and would be very innovative thanks to the extremely modern two box bodywork designed together with Pininfarina and its four cylinder boxer engine, i.e. a 180. vee, which was very balanced and supplied with a great torque.
In a completely independent way with respect to Lancia's instructions, Pininfarina decided to also study the proposal of a Coupé version, and work was brought forward almost in secret.
This is how another chapter was added to the catalogue of the marvellous Pininfarina 2+2s. The Gamma Coupé joined a very small number of masterpiece-vehicles like the Ferrari 365 GT 2+2, which then evolved into the 400 and 412, the Fiat 130 Coupé and the Rolls-Royce Camargue. Four vehicles that in a certain way are all the children of the Lancia Florida II and of its standard version, the Flaminia Coupé, the last vehicles born under the attentive eye of Maestro Pinin.
When Pininfarina presented the Gamma saloon and, as a surprise, the Coupé as well, the additional version was immediately approved.
Proposed with a two litre or two and a half litre engine, in Italy the Gamma was almost exclusively purchased with the smaller engine which made it possible to remain below the two litre fiscal threshold.
The vehicle we propose today is part of the 1,265 two litre Coupés produced: a volume not far from that, for example, of the Ferrari Daytona or F40. A model that was thus already rare in itself, which became practically unique if we consider that today it is being put up for sale by the first owner and that it has never been restored, just subjected to constant and careful maintenance. The mechanics have been looked after with fanatical care as has the bodywork and the sophisticated black leather interior that presents only minimum signs of the passage of time.
For anyone looking for this type of car that still has a very low valuation, the vehicle proposed today represents a unique opportunity to purchase a first hand example in exceptional condition, at a risible price, considering the importance of the Brands it carries, its rarity and condition.
The vehicle is in excellent mechanical condition but, for safety reasons, we advise the purchaser to have it checked over and to replace the fluids, filters and perishable elements.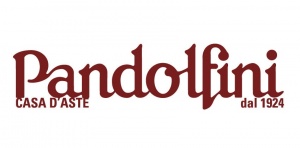 ---
Pandolfini Casa D'Aste Srl
Ramirez-Montalvo Palace
Borgo degli Albizi, 26
Italy

Contact Person
Kontaktperson
---