Lot sold
EUR 12 000 - 18 000
(listed)
Estimate
EUR 12 000 - 18 000
(listed)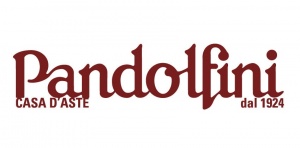 Pandolfini Casa D'Aste Srl
Location
Description
LANCIA FULVIA COUPE' 1.3s 2nd SERIES MONTECARLO (1975) CHASSIS N. 818.630 *068042, ENGINE: V4,
DISPLACEMENT: 1298 CM3, POWER: 91 cv, BODY: COUPE', GEARBOX: MANUAL, DRIVE: LHD, THE LAST FULVIA COUPE'
The Fulvia Coupé was designed by Piero Castagnero, and was his absolute masterpiece: a small, classic and elegant coupé perfect for young sportsmen, elegant city ladies and World rally champions. The first ones came in 1965 with a 1,3 litre engine good for 80 bhp, and a weight of just 950 kg. After an incredibly successful career in the world rally championship -then at its highest point of popularity- it was superseded by the purpose built Stratos. With the Fulvia Coupé, Lancia enjoyed the start of a successful period of glory in motor racing, the like of which it had never seen before, even with the famous Racing Department run by Gianni Lancia in the 1950s. The Fulvia started a line of great cars, like the Stratos, 037, Delta Integrale, S4, cherished to this day by enthusiasts the world over. The car we offer today belongs to the last series of the Fulvia Coupé: built after the 1969 Fiat takeover, the "Montecarlo" final series was a celebration of the Fulvia's success in the classic Monte. It had a livery based on that of the rally cars, with a red body and matt black bonnet. It has a 1300 cm3 motor, with 91 bhp and a very advanced five speed gearbox. Owned and fastidiously kept by a Florentine collector for many years, it is in very good condition, and has a valid revisione (MOT) until July 2020. This vehicle is in excellent mechanical condition but for safety reasons, we advise the purchaser to have it checked over and to replace the fluids, filters and perishable elements.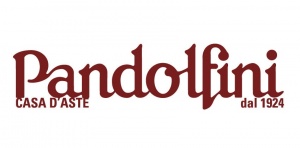 ---
Pandolfini Casa D'Aste Srl
Ramirez-Montalvo Palace
Borgo degli Albizi, 26
Italy

Contact Person
Kontaktperson
---