Lot sold
EUR 120 000 - 160 000
(listed)
Estimate
EUR 120 000 - 160 000
(listed)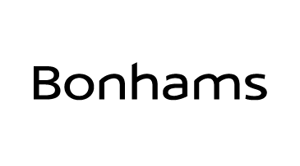 Location
Description
1960 Lancia Flaminia GT Cabriolet
Coachwork by Carrozzeria Touring
Chassis no. 82 404 1176
The coupé and convertible versions of the Lancia Flaminia was made in relatively small numbers and surviving examples in good condition are, therefore, quite rare. Lancia's Pininfarina-styled Flaminia saloon had debuted at the 1956 Turin Motor Show. Designed by newly recruited Antonio Fessia and intended as a replacement for the Aurelia, the Flaminia retained its predecessor's mechanical layout, though the form of unitary construction was changed and Lancia's traditional 'sliding pillar' independent front suspension, which had been used on every model since 1922, gave way to a more modern double wishbone and coil spring arrangement. Aurelia carryovers were the overhead-valve, 60-degree V6 engine and De Dion rear transaxle (with inboard brakes), although the former had been extensively reworked by Fessia, resulting in a much stronger power unit than that designed by his predecessor, Vittorio Jano. The short-wheelbase Flaminia Coupé appeared in 1958, followed by the Touring-styled GT and GTL (2+2) coupés and the Convertible. The latter trio shared a further-shortened (to 99") wheelbase with the Sport and Super Sport models, and all featured disc brakes and increased power. The 2,458cc V6 produced 119bhp when installed in the more sporting Flaminias, with 140bhp available in the 3C models from 1961, which was further increased when the 2,775cc version arrived in 1963.
Originally a 2.5-litre model, this Flaminia Cabriolet was purchased in un-restored condition in 1982 and then stored in a garage until 2005. It was then completely restored over the course of the next 13 years, the rebuild being completed in 2018. Fitted in 1972, replacing the original 2.5-litre unit, the 2.8-litre triple-carburettor engine was fully overhauled during the restoration (in 2015). Other works carried out include fitting a new clutch; stripping and rust-treating the chassis; a full re-spray (in 2015); a complete interior re-trim (2016/2017); and fitting a new soft top (March 2019).
The vendor has detailed invoices covering the entire restoration process, those relating to the engine block alone totalling €8,100. Supervision of the engine re-assembly and re-commissioning was undertaken by the renowned engineer, Gilbert Tissier, a specialist in Italian collectors' cars.
Parts availability for these classic Lancias is excellent, with the UK's Omicron Engineering holding plentiful stocks. There are also marque specialists in Italy, Holland and the USA, as well as an enthusiastic owners' club. Finished in Night Blue with fawn leather interior, this beautiful Flaminia cabriolet is offered with a valid French Carte Grise and the aforementioned restoration bills.
Lancia Flaminia GT 3C 2,8 litres cabriolet 1960
Carrosserie Touring
Châssis n° 82 404 1176
•Une Flaminia aux dernières spécifications
•Achetée non restaurée en 1982
•Stockée pendant 23 ans
•Entièrement restaurée entre 2005 et 2018
•Immatriculée en France
Les versions coupé et cabriolet de la Lancia Flaminia furent construites en relativement petite quantité et les exemplaires survivants en bon état sont donc très rares. La berline Lancia Flaminia, dessinée par Pinin Farina, fit ses débuts au Salon de Turin en 1956. Conçue par la nouvelle recrue Antonio Fessia et destinée à succéder à l'Aurelia, la Flaminia en reprenait l'architecture, mais la construction monocoque était différente et la traditionnelle suspension avant indépendante « télescopique », utilisée depuis 1922 sur tous les modèles, laissait place à une double triangulation avec ressorts hélicoïdaux, plus moderne. Les autres éléments repris de l'Aurelia étaient le moteur V6 ouvert à 60° à soupapes en tête et l'essieu arrière transaxle De Dion (avec freins inboard), même si le premier avait été copieusement retravaillé par Fessia pour le transformer en un moteur plus robuste que celui dessiné par son prédécesseur, Vittorio Jano. Le coupé Flaminia sur empattement court avait été présenté en 1958, suivi des coupés GT et GTL (2+2) et du cabriolet dus à Touring. Ces trois derniers partageaient un empattement encore plus court (2, 51 m) avec les modèles Sport et Super Sport qui recevaient tous des freins à disque et un moteur plus puissant. Le V6 de 2 458 cm3 développait 119 ch dans les Flaminia les plus sportives et 140 ch sur les modèles 3C à trois carburateurs, à partir de 1961, et sa puissance fut encore augmentée à l'arrivée des versions 2 775 cm3 en 1963.
Modèle à l'origine doté du 2,5 litre, ce cabriolet Flaminia a été acheté non restauré en 1982 puis remisé dans un garage jusqu'en 2005. Il a été entièrement restauré au cours des 13 années qui ont suivies, la reconstruction prenant fin en 2018. Installé en 1972 pour remplacer le bloc 2,5 litres original, le moteur 2,8 litres à trois carburateurs a été entièrement révisé pendant la restauration (en 2015). Les autres travaux effectués comprennent le nouvel embrayage, le décapage et le traitement anti-corrosion du châssis, la peinture complète (en 2015), la réfection de l'intérieur 2016/2017) et une nouvelle capote installée en 2019.
Le vendeur possède les factures détaillées couvrant la restauration entière, celle concernant le bloc moteur représentant à elle seule 8 100 €. La supervision du ré-assemblage du moteur fut confiée à l'ingénieur bien connu, Gilbert Tissier, spécialiste des italiennes de collection.
La disponibilité des pièces de cette Lancia classique est excellente, Omicron Engineering ayant un stock important. Il existe aussi des spécialistes de la marque en Italie, en Hollande et aux États-Unis, ainsi que des clubs de passionnés. Bleu nuit avec intérieur beige foncé, ce magnifique cabriolet Flaminia est vendu avec sa carte grise française en cours et les factures de restauration mentionnées plus haut.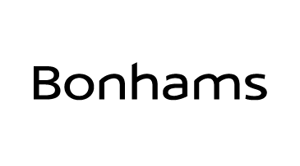 ---
Contact Person
Kontaktperson
First name
Bonhams Collectors' Car department
---