Lot sold
EUR 95 000 - 110 000
(listed)
Estimate
EUR 95 000 - 110 000
(listed)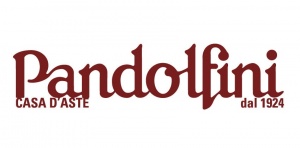 Pandolfini Casa D'Aste Srl
Location
Description
LANCIA FLAMINIA 2500 GT TOURING (1960) CHASSIS N. 824*1432, ENGINE: V6, DISPLACEMENT: 2458 CM3, POWER: 119 HP, BODY: COUPE', GEARBOX: MANUAL, DRIVE: LHD, THE ITALIAN GENTLEMAN'S EXPRESS
Vincenzo Lancia's cars were among the most innovative, with a series of breakthroughs like the monocoque structure, indipendent front suspension or hydraulic brakes.
In 1950 Lancia was the first manufacturer to put in production a V6 engine: more compact than a 6 in line, more sophisticated than a four, the V6 still represents the best architecture for displacements between two and three liters. With the 1957 Flaminia, Lancia for once was more revolutionary in terms of styling rather than technically. The new car had a boldly innovative line and a wide grille instead of the traditional shield, but the very efficient, light and balanced drivetrain of the Aurelia was retained. A compact alluminium engine, with gearbox mounted way back in unit with the differential and inboard brakes were still way ahead than whatever the German competitors were offering. Only the Aurelia front suspension was altered by Lancia engineers. The saloon and the Coupé (built on a shortened 2750 mm. wheelbase) had been designed by Pinin Farina, while Touring Superleggera worked their magic on an even shorter (2520 mm.) chassis, as did Zagato. The "Flaminia GT Touring" was low, 200 kg lighter than the Pinin Farina Coupé, and was a perfect Grand Tourer.
In fact, the Flaminia developed a very ample coupé range, with the PF two-door saloon, the Touring GT and the Zagato sportscar. The exceptional Flaminia offered today is the 432nd of the 863 1st Series built, between 1958 and 1961, with the 2,5 litre engine with single carburettor and 119 bhp. It always was kept in Bologna, and was bought around 40 years ago by two well known collector brothers. Only used in rallies and always perfectly maintained, it was then completely restored in in the late 1980s. It shows a perfect patina, while mechanically is still like new. It is so good that it was chosen for an exclusive article published on the second issue of "The Road Rat", the most authoritative British car magazine of this period. This vehicle is in excellent mechanical condition but for safety reasons, we advise the purchaser to have it checked over and to replace the fluids, filters and perishable elements.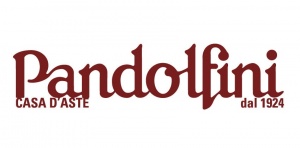 ---
Pandolfini Casa D'Aste Srl
Ramirez-Montalvo Palace
Borgo degli Albizi, 26
Italy

Contact Person
Kontaktperson
---