Lot sold
GBP 105 000 - 125 000
(listed)
Estimate
GBP 105 000 - 125 000
(listed)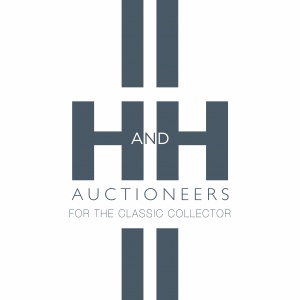 Location
Description
- Ex-Anthony Pritchard and extensively restored
- Desirable Series 4 benefiting from Nardi floor shift, De Dion axle and 118bhp engine
- Silver Grey paintwork with Blue leather interior
This highly desirable (and Historic Mille Miglia eligible) right-hand drive Pinin Farina-built Aurelia Coupe has been subject to a comprehensive restoration and is now resplendent with Pearlescent Silver-Grey paint work and Blue trim. The previous owner - the prolific and respected motor historian and writer Anthony Pritchard, was an authority on Italian race/sports cars having written: 'Ferrari: Men from Maranello', 'Italian High-Performance Cars', 'Mille Miglia the World's Greatest Road Race', 'Lamborghini: Super cars from Sant Agata', 'Scarlet Passion', 'Maserati - A Racing History' and many more. We understand he had owned the car in the 1960s before acquiring it again from America and selling it to the vendor shortly before his tragic death in 2013 following a road accident.
The restoration work began in America, where the car was resprayed and retrimmed, before being imported to the UK in June 2011 and completed. Work here included an engine strip down and thorough overhaul by marque specialists Omicron (invoices for works done by them between September 2011 and June 2012 totalling some £31,000 are on file). Other invoices for additional expenditure (excluding work done in the US) total some £8,000, whilst the vendor advises he has spent around two hundred hours attending to smaller jobs.
The Aurelia B20 GT is rightly regarded as one of the most innovative cars of all time, and is credited as first of the new breed of modern post-war Grand Turismo coupes. Introduced in 1951, it created an immediate sensation. Costing almost twice the price of a Jaguar XK120 the B20GT was a car of great style based on an initial design by Felice Mario-Boano of Ghia and later refined by Vittorio Jano. Lancia pioneered many of the advances that we now take for granted, from the first ever V6 engine through to using Michelin 'X' radial tyres. The Aurelia recorded a string of racing successes shortly after its introduction: finishing second overall on the Mille Miglia in 1953; winning its class at Le Mans; coming 1st, 2nd and 3rd in the Targa Florio and also winning the Liege-Rome-Liege Rally. Indeed, Aurelia GTs were still being raced well beyond 1954 including Luigi Villoresi winning the Akropolis Rally in 1958. Aside from its competition successes, notable owners of Aurelias have included Fangio, Mike Hawthorn, Leslie Hawthorn, Jean Behra, Gary Cooper, Brigitte Bardot and more recently Jay Leno and the Earl of March!
The Aurelia used the first ever production V6 engine, a 60-deg marvel designed by Francesco de Virgilio, who also developed the innovative transaxle 'all-in-one' assembly with the gearbox, clutch, differential, and inboard-mounted drum brakes. Vittorio Jano, Lancia's chief engineer, instigated putting this gearbox assembly at the rear of the car thus creating its near 'neutral' weight distribution. This brilliant concept made the Aurelia the motorsport winner it became, often beating the more powerful Alfas because of its better road-holding, brakes and weight distribution.
This particular car is a sought after 4th series B20GT in which the rear semi-trailing arms of the earlier cars were replaced with a De Dion rear end, thus creating more predictable handling. It also features the most powerful engine of any of the Aurelias, the 2.5-litre aluminium unit producing 118bhp. This very special car also features the coveted 'Nardi' floor shift that is most commonly seen on the Lancia B24 Spyder. According to the official build records it was released on 25 June 1954 finished in Grigio and fitted with engine no. 3576 which it retains to this day. A desirable, UK registered 4th Series B20 GT, it is eligible for a host of historic events including the Mille Miglia, Historic Le Mans and Goodwood Revival amongst many others.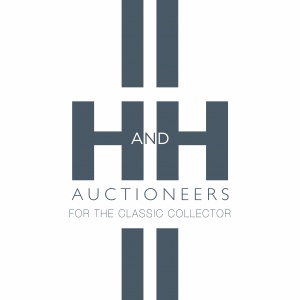 ---
The Motor House
Lyncastle Road
Warrington
Cheshire
WA4 4SN
United Kingdom
---