1953 Lancia Aurelia
B20 GT Series III
Lot sold
GBP 90 000 - 110 000
(listed)
Estimate
GBP 90 000 - 110 000
(listed)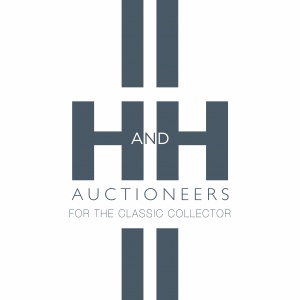 Location
Description
- Series III example restored between 1989 and 1991
- Maintained by Omicron
- Veteran of numerous trouble-free European tours
Although father and son Vincenzo and Gianni Lancia shared a passion for technical innovation and engineering integrity, Vincenzo was against entering his company's products into competition whereas Gianni saw it as an ideal way of showcasing them. Appointed General Manager in 1948, Gianni gave the head of his experimental department, Vittorio Jano, freedom to create a 'cutting edge' design. Unsurprisingly, given the legendary Jano's race engineering background, the resultant Aurelia boasted an enviable mechanical specification.
Based around a four-door pillarless monocoque, it was equipped with all-round independent suspension (Lancia's trademark sliding pillar front / semi-trailing arm rear), worm and sector steering and four-wheel drum brakes. Debuting at the March 1950 Turin Salon in B10 saloon guise, the Aurelia was the world's first production car to (a) make use of radial tyres and (b) feature a V6 engine. Commendably light thanks to its alloy cylinder block and heads, the powerplant was the work of Francesco de Virgilio and Ettore Zaccone-Mina. Its optimal 60-degree Vee angle was complimented by compact pushrod-operated overhead valvegear and full pressure lubrication. For enhanced weight distribution, a sophisticated transaxle not only played host to the four-speed transmission, clutch and differential but also acted as a mounting point for the inboard rear brakes. The advanced chassis had obvious competition potential and plans for a more sporting variant were progressed.
Launched at the April 1951 Turin Salon the resulting B20 GT was a revelation. Styled by Ghia's Boano (Pinin Farina assumed responsibility for production after the first ninety-eight cars), the super-sleek fastback coupe was lower, lighter and stiffer than its four-door siblings. Sitting on a 20cm shorter wheelbase, the B20 was initially powered by the same enlarged 2-litre V6 as the B21 (albeit with a few tuning modifications). Further benefiting from stiffer suspension and bigger brakes, the GT handled so well that it put many sportscars to shame.
Meticulously prepared but to standard specification, four Works B20 GTs were entered for the 1951 Mille Miglia. Leaving Brescia at 3:20am on Sunday 29th April, the Lancia pairing of Giovanni Bracco and Umberto Maglioli were met with torrential rain. Making the most of the appalling conditions, they were among the first six cars to reach Rome, attacking the mountains with gusto and taking five minutes out of Villoresi's leading Ferrari 340 America on the penultimate Appenine leg alone. Thwarted by the fast, straight roads that predominated after Bologna, they finished an incredible second overall (less than twenty minutes behind the Ferrari after thirteen hours racing). During its first two seasons the B20 GT secured another class win on the Mille Miglia plus class victories at Le Mans (1951, 1952), Coppa d'Oro delle Dolomiti (1951, 1952), Pescara 6-hours (1951), Carrera Panamericana (1952) and Targa Florio (1952) amongst others. Evolved through six series, the B20 GT became progressively more refined gaining a larger 2.5 litre engine in 3rd Series guise.
This example, having been discovered sitting on blocks in Milan with c.80,000km recorded in 1965, was purchased by British 'Lancista', Harry Manning, and imported to the UK where, around 1967, he swapped the troublesome 3rd Series engine for a slightly more powerful but still Mille Miglia eligible 4th Series unit with shell bearings. It then passed through three further keepers before coming into the current ownership in 1987. Recommissioned by Tim Burrett, the car was used for the next eighteen months before a minor bodywork repair escalated into a full blown restoration which took place between 1989 and 1991. The engine was entrusted to marque experts Omicron Engineering whilst Glen Gibbs looked after the bodywork and S&H Motorsport were commissioned to oversee the trimming and finishing of the car. Painted in Lancia Warm Water Green and trimmed with beige West of England Cloth, the accompanying history file includes numerous invoices detailing the works carried out and an album of photographs of the restoration. The vendor estimates that some £60,000 has been spent although he has never wished to add up the bills! Shortly after completion the car achieved a class concours win and in 2000 it was displayed on the Lancia Club stand at the NEC as part of the Aurelia 50th anniversary celebrations.
Looked after by Omicron, a number of European tours have been successfully completed including three trips to Italy and one to Sicily. We are advised the car is extremely useable and drives very well, indeed it is expected to be driven to the sale venue from London. Featuring a Nardi wood rim steering wheel, desirable Borrani aluminium on steel wheels and FIAMM horns, sensible modifications include an electric fan (the original radiator slats are included), a bypass fuel pump to prevent fuel vaporisation in heavy traffic and a 12v accessories socket. A stainless steel exhaust is also fitted along with recent tyres.
Offered with Swansea V5 document, the date of registration thereon is shown as 1965 although the vendor advises an MoT exemption can be arranged by completing the relevant forms. Eligible for many important events including the Mille Miglia, Aurelias seldom come to market and this represents an ideal opportunity to purchase an extremely well cared for example from long term ownership.
PLEASE NOTE: All estimates are subject to a buyer's premium of 15% incl. VAT (@ 20%)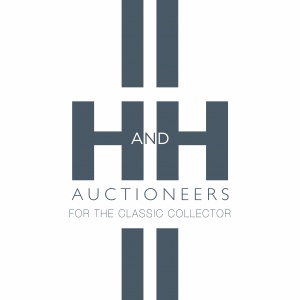 ---
The Motor House
Lyncastle Road
Warrington
Cheshire
WA4 4SN
United Kingdom
---