1937 Lancia Aprilia
Bertone - Very Rare - Highly Original -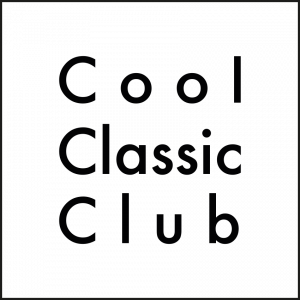 Location
Description
English/German below
Wat doe je als je opgroeit als jongste in een gezin van vijf en een zeer gerenommeerde familienaam hebt in de soepindustrie? Precies, je geeft de soepkip op en wordt hoofdinspecteur en testrijder voor Fiat! Later, kwam er iets moois uit voort
Namelijk; La Lancia. Een merk dat Vincenzo Lancia met volle passie en hart voor technici creëerde. Vooruitstrevende auto's die hun tijd ver vooruit waren. Zoals de Lancia Aprilia Bertone. Een vooroorlogse auto uit 1937 (!) met een monocoque, volledig onafhankelijke wielophanging rondom, hydraulische remmen en een V4 motor van aluminium. Als uw enthousiaste hart daar niet sneller van gaat kloppen, dan is Tesla iets voor u!
De samenwerking met Aprilia was eenvoudig: Vincenzo wilde een auto die gemaakt was voor het publiek met een paar eisen; gewicht onder de 900 kilo, vijf zitplaatsen en een minimale snelheid van 130 kilometer per uur op de autostrada. Alles kwam uit zoals gepland, behalve de eerste voor dit specifieke model.
In samenwerking met Bertone creëerde Vincenzo de Lancia Aprilia Mk I Bertone trasformabile. Een concept waar er maar één van overbleef, dus voor zeer speciaal publiek. Door ons gevonden in een collectie, in originele kleurstelling en met haar originele motor. Ze heeft een paar jaar staan slapen, dus heeft weer wat liefde nodig om u te trakteren op een paar zeer bijzondere topless kilometers. A presto!
--
What do you do when you grow up as the youngest in a family of five and have a very reputable family name in the soup industry? Exactly, you give up the soup chicken and become chief inspector and test driver for Fiat! Later on, something beautiful emerged
from this; La Lancia. A brand which Vincenzo Lancia created with full passion and heart for technicians. Progressive cars which were far ahead of their time. Like the Lancia Aprilia. A pre-war car from 1937 (!) with a monocoque, fully independent suspension all round, hydraulic brakes and a V4 engine made of aluminium. If that doesn't make your enthusiast heart beat faster, Tesla is for you!
The collaboration with Aprilia was simple: Vincenzo wanted a car that was made for the public with a few requirements; weight under 900 kilos, five seats and a minimum speed of 130 kilometres an hour on the autostrada. Everything came out as planned, except the first for this particular model.
In cooperation with Bertone Vincenzo created the Lancia Aprilia Mk I Bertone trasformabile. A concept where only one remained, so for very special public. Found by us in a collection, in original colour scheme and with her original engine. She has been sleeping for a couple of years, so needs some love again to treat you to some very special topless kilometres. A presto!
--
Was macht man, wenn man als Jüngster in einer fünfköpfigen Familie aufwächst und einen sehr angesehenen Familiennamen in der Suppenindustrie hat? Genau, man gibt das Suppenhuhn auf und wird Chefinspektor und Testfahrer bei Fiat! Später ist daraus etwas Schönes entstanden
daraus: La Lancia. Eine Marke, die Vincenzo Lancia mit voller Leidenschaft und Herz für Techniker schuf. Fortschrittliche Autos, die ihrer Zeit weit voraus waren. Wie der Lancia Aprilia. Ein Vorkriegsauto von 1937 (!) mit Monocoque, Einzelradaufhängung rundum, hydraulischen Bremsen und einem V4-Motor aus Aluminium. Wenn das Ihr Enthusiastenherz nicht höher schlagen lässt, dann ist Tesla etwas für Sie!
Die Zusammenarbeit mit Aprilia war einfach: Vincenzo wollte ein Auto, das für die Öffentlichkeit bestimmt war, mit einigen wenigen Anforderungen: Gewicht unter 900 Kilo, fünf Sitze und eine Mindestgeschwindigkeit von 130 Stundenkilometern auf der Autostrada. Alles verlief nach Plan, bis auf die Premiere dieses Modells.
In Zusammenarbeit mit Bertone schuf Vincenzo den Lancia Aprilia Mk I Bertone trasformabile. Ein Konzept, von dem nur einer übrig blieb, also für ein ganz besonderes Publikum. Von uns in einer Sammlung gefunden, in Originalfarbe und mit Originalmotor. Sie hat ein paar Jahre geschlafen, braucht also wieder etwas Liebe, um Sie mit ein paar ganz besonderen oben-ohne-Kilometern zu verwöhnen. Ein Presto!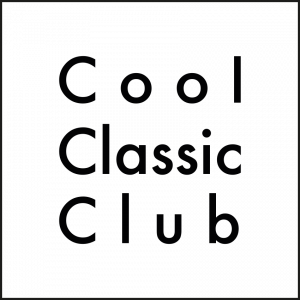 ---

Contact Person
Kontaktperson
---