Lot sold
EUR 10 000 - 15 000
(listed)
Estimate
EUR 10 000 - 15 000
(listed)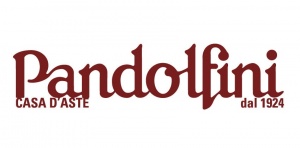 Pandolfini Casa D'Aste Srl
Location
Description
LANCIA APPIA 2° SERIE (1957) CHASSIS N° C10S*16536, ENGINE: NARROW-V 4 CYLINDER, DISPLACEMENT: 1089 CM3, POWER: 48 cv, BODY: SALOON, GEARBOX: MANUAL, DRIVE: LHD, THE SMALL LUXURY SALOON
Vincenzo Lancia was a pioneer racing driver first, then a manufacturer. He was not an engineer, but introduced many innovations in the early automotive industry, such as with the 1923 Lambda, first car with monocoque structure, hydraulic brakes and indipendent front suspension. For many years, the Lancia range had a full size saloon and a small one: the Astura and the Augusta, the Aprilia and the Ardea, the Aurelia and the Appia – later, the Flavia and the Fulvia. The Aurelia was a very successful and innovative two litre saloon, with the world's first production V6, indipendent suspension, inboard brakes, rear mounted gearbox, and so on. Its smaller sibling, the Appia, was simpler, with a tiny 1100 cm3 V4 and solid axle rear suspension, but still it was very well built, and very spacious. Entry was very easy due to the lack of 'B' pillar, and the car could seat six. Its style was inspired by the Aurelia, and was produced in three series from 1953. The Second series was launched in 1956 and had a more modern rear end with a bigger luggage compartment. It was produced in about 22,000 units before the Third and last Series came out in 1957.
The Appia we are offering today comes from this stock: it has a low mileage and is mostly preserved in great condition. Mechanically it has been overhauled and the paintwork has been refreshed, while the upholstery is very good and completely original. The vehicle is in excellent mechanical condition but for safety reasons, we advise the purchaser to have it checked over and to replace the fluids, filters and perishable elements.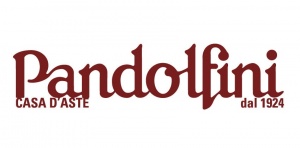 ---
Pandolfini Casa D'Aste Srl
Ramirez-Montalvo Palace
Borgo degli Albizi, 26
Italy

Contact Person
Kontaktperson
---