Lot sold
EUR 220 000 - 300 000
(listed)
Estimate
EUR 220 000 - 300 000
(listed)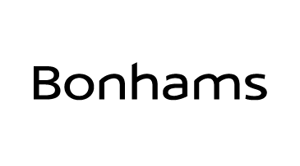 Location
Description
One of only 100 built
1969 Lamborghini Islero S Coupé
Chassis no. 400GT2216634
Engine no. 50212
"This may well become the nicest to drive and the most consistent in behaviour of all Lambos." - Car magazine on the Islero.
Launched at the Geneva Salon in 1968, the Islero was a development of the 400 GT 2+2, which was itself derived from Ferruccio Lamborghini's first production car, the Touring-styled 350 GT of 1964. Launched at the 1964 Geneva Motor Show, the 350 GT was the work of three of Italy's most illustrious automobile engineers, featuring a glorious 3.5-litre, four-cam V12 designed by Giotto Bizzarrini, which was housed in a tubular chassis developed by Gian Paolo Dallara and Paolo Stanzani. The 350 GT's four camshafts and all-independent suspension meant that it upstaged the best that Ferrari offered at the time. After a slow start production soon picked up, with 131 350 GTs being completed before the arrival of the 400 GT and 247 of the latter before it was superseded by the Islero.
The Islero's square-tube chassis was based on that of its predecessors, though with wider track to accommodate fatter rubber, while its elegantly understated coachwork was styled by ex-Touring personnel led by Mario Marazzi. The model was named after the legendary bull that had killed Spain's best matador, 'Manolete'. Housed beneath an impressively low-slung bonnet, Lamborghini's 4.0-litre V12 engine was carried over from the 400 GT and produced 320bhp initially, 350bhp in later Islero S form. The latter appeared in 1969 and could be distinguished by its flared wheelarches, vented front wings and a revised interior with more supportive seats and improved instruments and switch gear. Improvements were also made to the suspension and brakes.
Car magazine's test Islero achieved a true 252km/h back in 1969, proving to be as quiet and stable at its maximum as at 130. It was also startlingly quick off the mark, hitting 96km/h in 5.9 seconds and hurtling to 161km/h in 13.7, outstanding figures even today. Around the Neapolitan back-roads the Islero demonstrated an agility and sureness of foot which belied its role as a Grande Routière. Despite an impeccable pedigree, the Islero, 225 of which were manufactured between 1968 and 1969, is today the most overlooked of Lamborghini's early front-engined cars.
One of the 100 more powerful Islero S models, this matching-numbers example was first registered on 15th September 1970. The accompanying Certificato d'Origine confirms this car was built in 1969 and originally finished in Bianco (white) with Senape (mustard) interior. Delivered new via Garage Foitek AG in Zurich, Switzerland, the Lamborghini was sold new to Ruf AG in Switzerland. In 1981 the car belonged to Mr Philipp Messerly (still in Switzerland). Mr Messerly owned the Islero for seven years before passing the car on to Mr Andreas Kury, a member of the Lamborghini Club Suisse, who kept it for the next 18 years (see LCS document on file). Mr Kury had the car repainted red and put it up for sale in 2001, apparently with an overhauled engine but with the body and paintwork in need of some attention (see photographs from 1989/1990 on file). The accompanying International Lamborghini Registry printout shows the car in red around 2001. Copies of the Swiss registration papers are on file.
In 2006 the Lamborghini moved to Belgium where it was restored around 2014-2015, including a complete re-spray and an interior re-trim. The car was not registered in Belgium until 2016. Presented in the attractive colour scheme of dark grey metallic with two-tone tan/beige leather and Alcantara interior, the car benefits from a fully overhauled engine (photographs available) and has covered fewer than 2,000 kilometres since the rebuild; indeed, it is not yet fully run in. Additional documentation includes previous owner correspondence; sundry invoices for parts; Belgian registration papers; and a valuation report dated 2016. A wonderful opportunity to acquire a matching-numbers example of one of these exclusive, limited edition early Lamborghinis.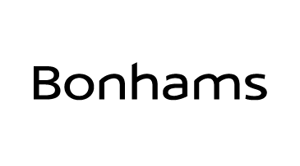 ---
Contact Person
Kontaktperson
First name
Bonhams Collectors' Car department
---