1974 Lamborghini Espada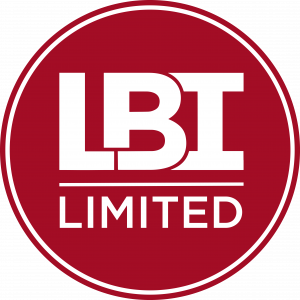 Location
Description
- Chassis # 9612
- Engine # 41010
- Under Single Ownership For Nearly 40 Years With A Fascinating Story
- Painted Pink In 1979 By Original Owner
- A Finely Aged Circa 1992 Restoration With Fresh Engine Rebuild Completed By Notable Specialist
- Includes Factory Tools, Jack, Spare, Owners Manual, And Available Service Records
The Lamborghini Espada is undoubtedly one of Lamborghini's most unique automobiles. Built from 1968 to 1978 and penned by Bertone's Marcello Gandini, the 4-seat grand touring coupe drew inspiration from the Lamborghini Marzal and the Bertone Pirana, two concept cars that he built in 1967. The Espada was produced in three different series and was powered by a 3.9L V12 mated to either a 5-speed manual transmission or an optional 3-speed automatic transmission. Depending on the series, the engine put out either 325 hp or 350 hp.
The three series of the Espada underwent interior redesigns alongside minor mechanical and exterior changes. The Series III featured a redesigned aluminum-trimmed instrument panel, five-stud wheels instead of knock-offs, a square mesh grille, new taillights, and an optional sunroof. The Series III cars saw US-required changes starting in 1975 which included large impact bumpers, a secondary air injection pump, as well as specially-tuned carburetors and ignition system. A total of 1,217 Espadas were produced in the model's ten-year lifespan.
This particular example, Chassis #9612, is a two-owner example of a Series III Espada with a strikingly unique pink paint job, a white Connolly leather interior that is contrasted by pink Wilton wool carpets, and 15" five-lug Campagnolo wheels. The car was initially green and was sold by Grossman Motor Car Corp. in West Nyack, New York with power steering and an automatic transmission as options.
The original owner, Lorrie Stern, received the Espada from her husband, Stanley. The two, being fans of Italian cars, would frequently window shop at Bob Grossman's dealership in Nyack, N.Y. The Espada, then wearing its factory green color, was one of the cars the couple eyed whenever they passed by. A few trips and much convincing later, her husband agreed to buy it as a Christmas present, trading Ms. Stern's Fiat 124 Spider in for the wedge-shaped Bertone supercar. The only condition was that she had to daily drive the Espada, which to many collectors, would almost seem like heresy. Ms. Stern didn't flinch, however, and she daily drove the car, even fitting all four kids in the grand tourer. Whenever the neighborhood kids needed a ride, the Espada's rear seats (and sometimes trunk) would serve them too. The odometer stopped working once it hit 98,800 miles but Ms. Stern says it crossed the 100,000 miles mark long ago, largely thanks to road trips alongside the Maserati Club's eastern chapter that she and her husband helped create in 1985. The Espada even saw use around Pocono Raceway's road course in Pennsylvania.
Ms. Stern gave it its signature pink coat in 1979, a color that not only matched the kitchen in her Long Island home but that she also believed better showed off the car's body lines.
The car was always serviced by Wil De Groot of Exoticars USA in Milford, New Jersey throughout the 1990s for everything from cotter pins to timing chains and ball joints. That same shop would later perform a full, engine out refurbishment on the Espada in 1992 that included a fresh coat of pink paint, refinishing the interior in the aforementioned white Connolly leather, repainting the engine bay black, underbody rustproofing, a valve adjustment, carburetor rebuilds, new vacuum lines, and new brakes at all four corners. Two years later, it won a Special Prize ribbon at the Concorso Italiano as they didn't quite have a category that fit the car. In 1998, a new fan motor was installed at Exoticars USA alongside a speedometer drive spear, R-134 recharge as well as a few o-rings and bulbs. It made its way back to the shop in 1999 for a new oil filter and gasket, new suspension fulcrum shaft bushings and rings, new tires, an oil change, and a brake fluid change. In 2017, the car was serviced by Auto Elite in Tenafly, New Jersey where it received a mechanical inspection and a new brake master cylinder before being listed for sale on Bring a Trailer in 2018.
The Pink Espada's new owner continued servicing and maintaining the car in the same meticulous manner as its original owner. In February of 2020, Olsen Engines, Inc. of Nyack, NY. machined and milled the heads, cleaned the valves, and installed brand new valve guides. It then went back in March of 2020 to get all of the block sleeves bored and honed for new pistons. In May of 2020, the then-46-year-old engine received a well-deserved rebuild thanks to Auto Elite Corp. in Tenafly, New Jersey. The $27,000 job included new pistons, gaskets & seals, valves, Weber carburetors, bearings & washers, filters, spark plugs, and all-new fluids.
As it sits, this is a well-driven yet taken care of example of Lamborghini's 4-seat grand tourer with what is believed to be around 110,000 miles on the odometer. With a freshly rebuilt, screaming V12 at the front, this icon of the 70s will bring its future owner as much excitement as comfort. This particular example's unique paint job and backstory earned it numerous features on news websites like The Drive, MotorTrend, and even The New York Times. All of these details combined serve to make this Espada a certified head-turner at any classic car event or simply rolling down the boulevard in style.
Upon purchase, the new owner will receive spare floor mats, the original toolkit, original books, and manuals, as well as the car's custom New York license plates and numerous service records.
Please visit www.LBILimited.com for many more photos and details. Follow us on Instagram and Facebook @LBILimited. Ride along on our classic car adventures by subscribing to LBI Limited on YouTube. #claimyourclassic™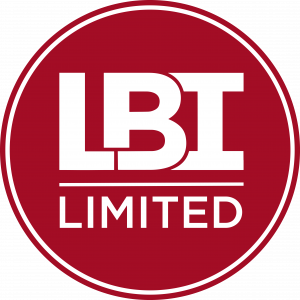 ---
Philadelphia
19124
Pennsylvania
United States
Contact Person
Kontaktperson
---