1967 Lamborghini 400 GT
2+2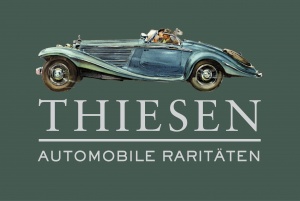 Location
Description
- "Matching-Number"
- Sehr schöner Zustand
- Nur 273 Fahrzeuge gefertigt
Beschreibung:
Da Ferrari seinen Ansprüchen nicht genügte, entschloss sich der der italienische Großindustrielle Ferrucio Lamborghini, einen eigenen Sportwagen zu produzieren. Technisch akzeptierte Lamborghini nur die besten Lösungen, die damals bei Ferrari (noch) nicht zu bekommen waren: Große V12-Motoren mit vier obenliegenden Nockenwellen und sechs Doppelvergasern, rundum Einzelradaufhängung an Trapez-Dreieckslenkern etc. Zwei italienische Großmeister der Automobilbaukunst, Giotto Bizzarini und Giampaolo Dallara, gaben dabei ihr Bestes. Vorgestellt wurde der 400 GT 1966 auf dem Genfer Automobilsalon.
Dieser 400 GT wurde auf seiner erstklassig erhaltenen Originalsubstanz teilrestauriert. Der Motor wurde gemäß vorliegender Dokumentation vollständig überholt. Dieser Lamborghini präsentiert sich in sehr gutem Zustand. Der Wagen ist "Matching-Number" (Motor/Chassis), die Farbkombination entspricht der Auslieferung. Als seltenes Exemplar eines klassischen italienischen Grand Tourismo der 60er Jahre ist dieser Wagen ein absolutes Sammlerstück. Selbst ex Beatle Paul McCartney konnte ihm nicht widerstehen...
Ausstattung:
5-Gang-Getriebe, 4x Scheibenbremsen, Borrani Speichenräder.
---
- "Matching-Number"
- Excellent Condition
- Just 273 examples produced
Description:
Ferruci Lamborghini -an Italian industrial magnate- decided to produce a Sports Car on his own, because the Ferraris did not meet his requirements at that time. Technically Lamborghini only accepted the best solutions, which were not available from Ferrari yet: Big V12-engine with four overhead camshafts and six double Weber carburettors, independent suspension around on triangular wishbones etc. Two Italian pioneers of automobile design and construction, Giotto Bizzarini and Giampaolo Dallara did their best.
The 400 GT was presented to the public at Geneva Automobilsalon in 1966.
This 400 GT was extensively overhauled including the engine and presents himself in a very nice condition.  As a very rare example of a classic Italian Grand Tourisme of the 60s this vehicle is an absolute must have for every exclusive collection.
Even ex Beatle Paul McCartney could not resist...
Equipment:
5-speed gearbox, 4x disc brakes, Borrani wire wheels.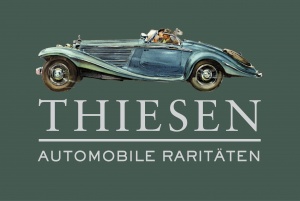 ---
---