Lot sold
GBP 120 000 - 140 000
(listed)
Estimate
GBP 120 000 - 140 000
(listed)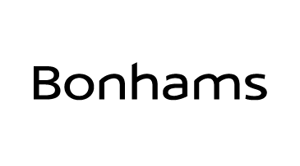 Location
Description
The ex-Alan Good
1938 Lagonda V12 Drophead Coupé
Coachwork by James Young
Registration no. EAR 659
Chassis no. 14036
"In making an evaluation of the better British cars, the Lagonda V12 certainly must be considered an excellent design and one that contributed to raising the state of the art - not forgetting, of course, that it probably should be considered W O Bentley's masterpiece." - Road & Track, October 1978.
A quite remarkable piece of automotive engineering, the W O Bentley-designed Lagonda V12 was one of the outstanding British models of its day and one of the exclusive handful of 1930s road cars that could exceed 100mph in standard tune. Not only that, but the magnificent, 4.5-litre, V12 engine produced sufficient torque to endow the car with a walking-pace-to-maximum capability in top gear.
For Lagonda, the year 1935 had brought with it bankruptcy and rescue, its benefactor being a young solicitor named Alan Good. Good reorganised the company and recruited W O Bentley, by then disillusioned with life at Rolls-Royce, which had acquired Bentley in 1931. Bentley succeeded in refining the muscular, Meadows-engined Lagondas while working on a vastly more-advanced design that many consider the great man's finest. Approximately 185 V12s of all types were built before the coming of WW2 prematurely ended production.
The car offered here was well known in its day, as its first owner was none other than Alan Good, Lagonda's chairman at the time. For some unknown reason he took it to James Young in Bromley for bodying, despite Lagonda having its own excellent coachbuilding facilities. The completed car was first registered as 'EAR 659' on 27th July 1938 by Hertfordshire County Council. Good kept the car for three years and then sold it to Alfred Moss (Sir Stirling Moss's father). Lagonda Club records list two more owners during WW2 and after, and the car was last returned to the factory for servicing in 1948. Pre-war photographs of the James-Young bodied V12 survive and were published in Aston Martin & Lagonda by Michael Frostick (Dalton Watson, 1977).
In 1950, 'EAR 659' was bought by Henry Ellard, a millionaire recluse with a passion for Lagondas, who partially dismantled the car and then abandoned it in his factory at Wednesfield near Wolverhampton. When Ellard died in 1984 his collection was sold. In a letter on file, the Lagonda Club's Honorary Registrar Arnold Davy states that he saw 'EAR 659' at the Ellard sale when it was in a rather neglected state but clearly recognisable on account of its one-off James Young body.
Restoration of this particular car was started by T L Murtagh in Birmingham, who then sold it to Lagonda collector Macko Laqueur in Belgium where it stayed from 1987 to 1994. Previous owner Gordon Willey bought the car from Mr Laqueur in 1994 and entrusted the restoration's completion to various specialists including Gary Bretherton, Clanfield Restorations, Fiennes Engineering, and Chris Shenton Engineering (bills on file). Works carried out included a full bodywork restoration and repaint in 1997, while in more recent times the car was maintained and stored by Jonathan Wood. Additional accompanying documentation consists of an expired MoT certificate (May 1999), a selection of restoration photographs, and a V5C registration document.
A distinguished gentleman collector, the late owner purchased the Lagonda at Bonhams' sale at the RAF Museum, Hendon December 2015 (Lot 305). During his ownership the car was serviced by his own in-house mechanic, and has had wiper motors rebuilt at a cost of over £600.
W O Bentley's Lagonda V12 drophead coupé is one of the most sophisticated, attractive, and exclusive cars of the pre-war era and this example, with its tremendous and well-chronicled provenance, is an opportunity not to be missed.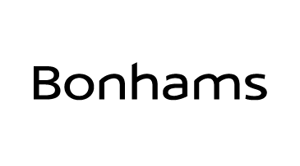 ---
Contact Person
Kontaktperson
First name
Bonhams Collectors' Car department
---