Lot sold
GBP 190 000 - 240 000
(listed)
Estimate
GBP 190 000 - 240 000
(listed)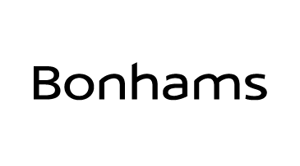 Location
Description
1938 Lagonda V12 'Le Mans'-style Sports Tourer
Registration no. EXE 588
Chassis no. 16015
"In making an evaluation of the better British cars, the Lagonda V12 certainly must be considered an excellent design and one that contributed to raising the state of the art - not forgetting, of course, that it probably should be considered W O Bentley's masterpiece." - Road & Track, October 1978.
A quite remarkable piece of automotive engineering, the W O Bentley-designed Lagonda V12 was one of the outstanding British models of its day and one of the exclusive handful of 1930s road cars that could exceed 100mph in standard tune. Not only that, but the magnificent, 4½-litre, V12 engine produced sufficient torque to endow the car with a walking-pace-to-maximum capability in top gear.
For Lagonda, the year 1935 had brought with it bankruptcy and rescue, its benefactor being a young solicitor named Alan Good. Good reorganised the company and recruited W O Bentley, by then disillusioned with life at Rolls-Royce, which had acquired Bentley in 1931. Bentley succeeded in refining the muscular, Meadows-engined Lagondas while working on a vastly more advanced design that many consider the great man's finest.
First seen in 1936, the Lagonda V12 did not commence deliveries until 1938, and only 189 of all types had been built before the coming of WW2 prematurely ended production. The advanced chassis employed double-wishbone independent front suspension and was available with a varied choice of coachwork, including limousine. Frank Feeley, stylist of Aston Martin's post-war 'DB' cars, was responsible for the elegant factory bodywork. As usual, the short-chassis Rapide roadster provided even more performance.
The V12's announcement demonstrated that the revitalised company was very much back in business, an impression Lagonda's decision to enter the 1939 Le Mans 24-Hour Race can only have enhanced. The marque already possessed a creditable Le Mans record, a short-chassis 4½-Litre driven by John Hindmarsh and Luis Fontes having won the endurance classic outright in 1935. In October 1938, Earl Howe had set a new national record by covering 101.5 miles at Brooklands in a single hour, despite having to stop to change a burst tyre.
That magnificent achievement, together with other high-speed tests during which the Lagonda V12 had shown complete reliability, indicated that it would be a highly suitable candidate for reviving British prestige at Le Mans. Accordingly, it was decided to enter a two-car team in 1939 with the aim of securing valuable data, and then to mount a full-strength challenge the following year. In the race the two streamlined two-seater Lagondas fared better than expected, Messrs Brackenbury and Dobson finishing in 3rd place with Lords Selsdon and Waleran 4th. Had a less conservative race strategy been employed, then either might have won.
The Lagonda V12 was built in three wheelbase lengths – short, medium and long – and this car left the factory on 5th May 1938 as a medium chassis fitted with saloon coachwork. Many years later, in 1957, 'EXE 588' was bought by Donald Overy, a well-known Lagonda Club member and rallyist who needed a sports car for hill climbs. Donald decided to shorten the chassis to 9' 10" and replace the heavy saloon body with an open four-seat tourer, painted bright red (his other Lagondas were red) while at the same time changing the engine. The replacement engine (number '14112') has lands (flanges) between the crankshaft journals so that the con-rods do not touch. 'EXE' performed well in VSCC hill climbs and other events in the 1960s.
The current vendor bought the Lagonda from Donald Overy in 1985 and put the car into storage for several years while marriage and family life took precedence, necessarily slowing the process of restoration. In 1994 it was decided to fit a two-seater Le Mans-style body and this job was entrusted to Dick Brockman of South Stoke, Goring-on-Thames. After this the chassis was stripped and refurbished to Le Mans specification. Mel Cranmer (a well-known Lagonda V12 expert) rebuilt the engine, gearbox, and running gear circa 2005 and the car was on the road again in 2012.  'EXE' went on to win the Lagonda Concours for LG6 and V12 cars in 2014.
We are advised by the private vendor that 'EXE' has hardly been used since the restoration's completion and runs very well. Accompanying documentation includes an original old-style logbook; a V5C Registration Certificate; a current MoT; and a detailed breakdown of the restoration works undertaken and modifications incorporated.
W O Bentley's Lagonda V12 is one of the most sophisticated, attractive, and exclusive cars of the pre-war era and this example, modified to the highly desirable 'Le Mans' specification, is an opportunity not to be missed.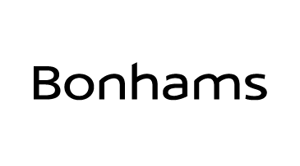 ---
Contact Person
Kontaktperson
First name
Bonhams Collectors' Car department
---