Lot sold
GBP 50 000 - 60 000
(listed)
Estimate
GBP 50 000 - 60 000
(listed)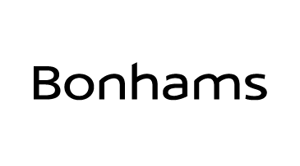 Location
Description
1952 Lagonda 2.6-Litre Drophead Coupé
Registration no. XMY 138
Chassis no. LAG/50/450
It is said that when David Brown acquired Lagonda in 1947 all he got was a famous name, a collection of engineering drawings, and a handful of prototypes. And although Lagonda's chief engineer and designer, the great W O Bentley, quit the firm when Brown took over, he did leave behind the 2.6-litre, six-cylinder, twin-overhead-camshaft engine that would power the Aston Martin DB2 and the next generation of Lagondas.
Although it retained a separate chassis, Bentley's 2.6-Litre Lagonda was advanced in other ways, featuring independent suspension all round: by double wishbones and coil-springs at the front - a layout similar to that adopted on the DB4 - and semi-trailing arms at the rear where the brakes were mounted inboard to reduce un-sprung weight. It had been intended that the new Lagonda would exploit a perceived gap in the luxury car market between Jaguar and Rover at one end and Rolls-Royce and Bentley at the other. W O's design succeeded brilliantly in this, being able to carry five persons and their luggage at high speed and in great comfort.
One of Lagonda's, and David Brown's, greatest assets was stylist Frank Feeley, the man responsible for the Italianate flair of the DB2, and while Feeley's 2.6-Litre looked back nostalgically at the Lagondas of pre-war years, his prototypes produced on that chassis in the late 1940s hinted at the 3-Litre model to come. Production of the 2.6-Litre amounted to 543 cars.
First registered in March 1952, chassis number 'LAG/50/450' was acquired by the immediately preceding owner in October 2016 having benefited circa 2013 from a re-trimmed interior and a new maroon hood. We are advised that the paintwork is too good to be original, and it appears that the car has had plenty of work done, although it is not known whether or not it has been fully restored at any time. The car has had a dent in a front wing professionally repaired since its acquisition by the vendor, who has decided that advancing years necessitates a slimming-down of his collection, hence the decision to sell.
Exempt from testing but professionally prepared to MoT standard, the car is offered with paperwork consisting of a quantity of expired MoTs, numerous bills dating back to 1978, an old-style logbook, and a V5C Registration Certificate. A workshop manual, an original sales brochure, and a box of assorted spares are included in the sale, and the spare wheel is present.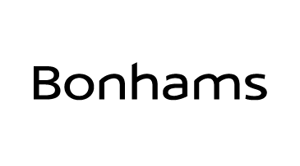 ---
Contact Person
Kontaktperson
First name
Bonhams Collectors' Car department
---