1932 John Fowler & Co 10HP B6
Lot sold
GBP 800 000 - 1 200 000
(listed)
Estimate
GBP 800 000 - 1 200 000
(listed)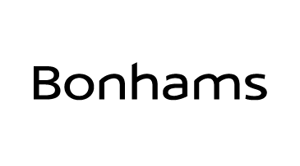 Location
Description
1932 Fowler 10hp B6 Showman's Road Locomotive 'The Lion'
Registration no. UB 9763
Chassis no. Serial no. 19782
Manufactured by John Fowler & Co (Leeds) Ltd, this magnificent showman's road locomotive has had only three owners from new: Anderton & Rowland of Bristol (1932-1950); Ernie Lucas of Salisbury, Wiltshire (1950-1995); and Arthur Thomson of Salisbury, Wiltshire (1995-2018).
In the early 1920s, Mr Harold Livesey, Fowler's works manager, left following a disagreement and obtained the position of general manager with Charles Burrell & Sons of Thetford. While there he befriended Sydney Harrison, the firm's sales manager. After a few months, Harold Livesey returned to Fowler's. With the closure of Burrell's in 1928, Sydney Harrison was offered a job with Fowler's. Harrison's knowledge of Burrell products, and more importantly his friendship with the showmen users of Burrell engines, proved a great asset. With the ready collaboration of Alf Pepper (Fowler's designer) and Harold Livesey, four 'Super Lions' were built, with many departures from the Fowler traditions, not the least being the fitting of left-hand steering to meet the demands of existing Burrell customers.
'The Lion' was the first of the four Class B6 10hp 'Super Lion' showman's road locomotives to be completed. She carried twisted brass pillars and knobs for the awning, twisted brass on the steering and brake spindles, and had a water lifter fitted on the offside front tank. The engine and wheels were painted in maroon; brass stars and rings were fitted on the motion covers; brass stars were also fitted on the front tanks with brass moulded boiler bands; and its works plate was fitted to the boiler cladding. 'The Lion' was fitted with oil side and rear lamps, while the electric headlamps and inspection lamp were battery powered. A brass ring was fitted on the flywheel together with brass covers for the steering worm and wheel. There was also a brass guard placed over the boiler feed pump. An extra set of water gauges was fitted also. The delivery price was £1,470, with the special car-lifting crane, with pole of 30cwt capacity, at £48. The original specification as 'The Lion' left Leeds was as follows:
Compound locomotive with three speeds
Oil bath spring gear
Special front spring
Twin endless solid tyres to hind wheels and single to front
Gear-driven pump
Injector
Pickering governors
Rim brakes
Large front water tank
Winding drum with 75 yards of cable
Liner in smoke box; plus smoke box spark arrester
Splashers over crankshaft
Large sized big end lubricators
Dynamo bracket and platform
Long awning with side and end curtains
Extension chimney
Flywheel brake
Rochester three-pint lubricator
Polished copper pipes
Non-standard chimney top
Special painting and gold leaf lining
The three other Super Lion showman's road locomotives built after 'The Lion' in 1932 were 'King Carnival II' ('19783'), completed in the same year for F McConville; 'Onward' (number '19989') completed in 1933 for Samuel Ingham of Hyde, Cheshire; and 'Supreme' (number '20223') completed in 1934 for Mrs A Deakin of Brynmawr, South Wales.
In 1932, 'The Lion' was dispatched by rail from Fowler's workshops in Leeds and delivered to St David's railway station in Exeter, Devon for travelling showground operators Anderton & Rowland of Bristol, who were on Haven Banks with their Exeter Easter fair. She was collected by driver Dickie Davis. The Lion was the first new Fowler showman's road locomotive in A&R's fleet, which mainly consisted of engines made by Burrell. During her working life with the firm her many tasks included driving fairground rides such as the 'Noah's Ark', 'Diving Dolphins', 'Brooklyn Racer' and 'Lightning Swirl'. She spent her entire working life with A&R before retiring in 1946, and was laid up in A&R's Bristol yard until sold for preservation in 1950 to Mr Ernie Lucas of Salisbury. 'The Lion' was sold, minus dynamo, for £50 and was steamed from Bristol all the way down to Salisbury. The engine was initially kept at Percy Churchfield's Dairy, which was owned by Arthur Thomson's father, for a couple of weeks before a more permanent home was found; Arthur would later become the third owner of the 'The Lion'.
Arthur first saw the engine at a young age when she was temporarily kept at the dairy. Over the years, 'The Lion' attended early traction engine rallies, including those at Cranborne and Andover, as well as a few private steam ups. It is claimed that she last appeared at the Wimborne St Giles Fair in 1964 before being parked up under a large open-sided barn at Bert Dibben's farm in the village of Martin, Hampshire, and was only then steamed annually for Bert's steam party. During Ernie Lucas's ownership, little work was carried out on the engine, but a new set of tubes was fitted and the engine repainted.
Following Ernie Lucas's death in November 1994, the engine was sold in 1995 to Arthur Thomson and 'The 'Lion' was treated to a thorough first class restoration to the condition it would have left Fowler's in 1932. The work took 2½ years to complete, with a new flanged and riveted firebox made by Roger Pridham and fitted by John Uphill. The boiler and front tube-plate were deemed to be in very good condition and did not require replacing. New belly tanks were made and fitted with the help of Jimmer Marsh. New pistons, piston rods and piston rings were fitted together with new boiler tubes, sold rubber tyres, and a canopy as well as other smaller components. The dynamo that came with 'The Lion' when Arthur bought it was replaced with a Mather & Platt P9 dynamo. Finally, the engine was completely repainted by Loric Collins and then lined and gilded by Michael 'Tommo' Thompson.
The restoration was completed in 1998 and 'The Lion' made its debut post-restoration appearance at Carter's Steam Fair at Pinkneys Green, Berkshire. Since then, 'The Lion' has regularly attended steam rallies, carnivals, fairs and other events across the south of England including the Great Dorset Steam Fair and the Royal Bath & West Show. Sadly, Arthur Thomson passed away in 2018 and the engine was left to his brother Frank. 'The Lion' is rightly regarded as one of the finest genuine showman's road locomotives in preservation.
Bonhams would like to thank Peter Parrish for supplying much of the engine's history and for the use of the photographs; and Jim Gerrard and Brian Gooding of Vintage Spirit magazine for other information supplied.
Arthur Thomson
Arthur went into his father's dairy business when he left school. By his mid-teens Arthur was already fascinated by anything on wheels and was familiar with all the dairy's vehicles. His first means of motorised transport was a Reliant three-wheeler, purchased for him by his father. Arthur later became responsible for the retail side of the family's dairy business.
He began to use the 1912 Foden traction engine 'Wattie Pollock' for threshing at the family farm. The Foden had been bought by Arthur's father in 1947 for use at the dairy as a backup boiler. In 2012 the engine's 100th birthday celebrations saw many visiting engines and threshing demonstrations at the farm.
Arthur began going on steam tours in the 1990s and from the early 2000s  he started doing steam car tours, relishing in particular the Melle Rally in Germany and the London to Brighton Run. With his steam engines he was a regular participant in the Great Dorset Steam Fair, the Isle of Wight Rally, Sion Park, and Goodwood.
Frank Thomson
Frank developed a passion for automobiles and engineering from a young age. His father owned a Foden traction engine and a couple of mini steam locomotives, and Frank spent a lifetime repairing and renovating things mechanical, as well as manufacturing small parts. He had a keen eye for keeping things as original as possible and loved a challenge.
All his cars were given a name and became part of the family, and he thoroughly enjoyed driving them in rallies all around the UK and abroad. Frank was particularly interested in Scottish cars and tried never to miss the London to Brighton Run, the Scottish VCC events, and the Melle Rally in Germany, as he could tour together with his brother Arthur in their Veteran cars.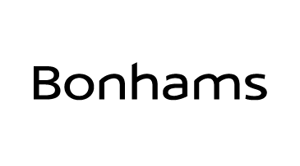 ---
Contact Person
Kontaktperson
First name
Bonhams Collectors' Car department
---