This listing is no longer available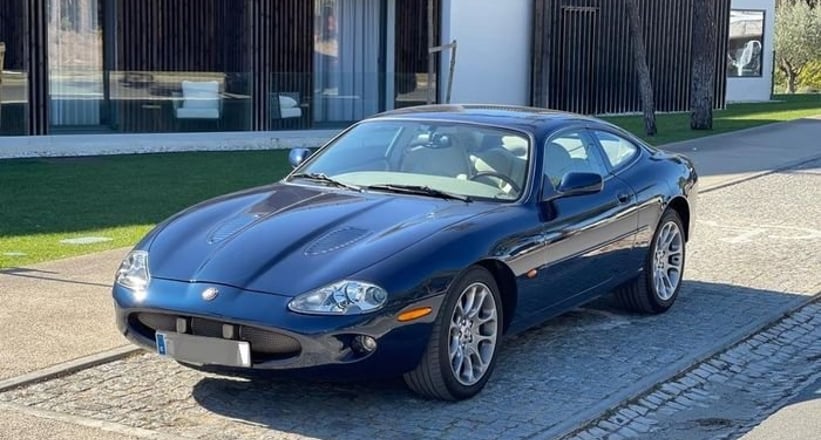 Mileage

1 980 000 km / 1 230 315 mi
Location
Description
Jaguar XKR Coupé from 1998 in very good condition.
Car purchased in Spain, always with a Spanish license plate and only 2 owners. The service book unfortunately was lost by the first owner.
Carfax shows only shows 2 registrations. We think that due to the condition of the car, the mileage is correct.
With an excellent flawless blue paint and completely restored, detailed and original beige interiors. The car has been completely restored and cleaned. Woods, plastics and carpets are restored and as new. The seat and door leather was completely restored and is as new.
All electrical mechanisms of the seats are in excellent working condition.
The exterior paintwork and plastics are completely polished without any scratch or damage (see the photos). The car had a complete suspension overhaul, new shock absorbers as shown in the photos, new rubbers, fasteners, etc.
The electric control suspension has been replaced by a normal suspension. The engine has been overhauled, serviced and new belts installed. Restored radiator and checked cooling system. Without any oil or other fluids leakage.
Almost new tyres, as well as charged and checked air conditioning. Original car radio and CD box in the boot and installation of mobile phone setup and controller on the steering wheel.
The car has all taxes paid (ITV, Spanish circulation tax).
The car does not have a valid inspection because it was driven in 2021 and 2022.
The car is located in Lisbon, Portugal.This Classic Car is for sale on Catawiki. To have more information or to place a bid click on the "BID NOW" button.