Lot sold
GBP 75 000 - 95 000
(listed)
Estimate
GBP 75 000 - 95 000
(listed)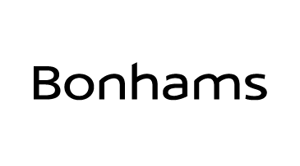 Location
Description
1954 Jaguar XK120 SE Drophead Coupé
Registration no. 738 XVD
Chassis no. S678338
Its accompanying Jaguar Heritage Trust Certificate reveals that this rare and desirable XK120 SE (Special Equipment) drophead coupé (one of only 1,472 left-hand drive examples built) was delivered to Jaguar's West Coast distributor Charles Hornberg in Los Angeles in May 1954. Only its third owner in almost 70 years, the vendor was told by the second owner (Mr Oliver Farinholt, who acquired the XK in 1987) that the first owner continued to drive the car until his early 90s, albeit by then not on public roads.
It is understood that in the early years of Mr Farinholt's ownership the Jaguar attended rallies and garnered the occasional prize in the South Eastern US. At that time the car was still in its original livery of Pastel Green with Suede Green interior and Sand coloured hood. The Jaguar was first registered in Virginia Beach and later in nearby Norfolk (registration documents on file). Around 2008, Mr Farinholt commenced a body-off restoration and the car was effectively off the road from then until December 2013. During restoration the livery was changed to Astral Silver with red interior and black hood. Work proceeded slowly until Mr Farinholt's health issues forced him to sell the car in late May 2013.
By that time the body had been reunited with the chassis, and the engine and drive-train were in place, though many other components remained to be installed. By December 2013 the vendor had mostly completed the wiring harness and window installation, and arranged for the XK to be shipped to Brainerd's Garage in Stony Creek, Connecticut for a check over and re-commissioning. Recognising that installation of the hood was well beyond his capacities, the vendor entrusted the work to recognised marque specialists Bassett's Jaguar in Wyoming, Rhode Island, who also undertook a thorough check prior to completion of the project. Chasing fluid leaks resulted in the engine being dismantled, and a thorough check of the mechanicals was done, including replacement of the differential. Invoices totalling around $45,000 for Bassett's work are available.
To the best of the vendor's knowledge this XK120 SE is a matching-numbers example, based on a comparison of its components and the aforementioned Jaguar Heritage Certificate. In addition to the latter, FIVA passports in the US and, more recently, the UK have been obtained. The only post-restoration issue encountered was a leak in the heater matrix; a replacement has been installed (original with car), while the most recent service was carried out by Elliott Engineering of Washington, West Sussex in May 2020.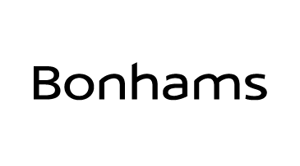 ---
Contact Person
Kontaktperson
First name
Bonhams Collectors' Car department
---