This listing is no longer available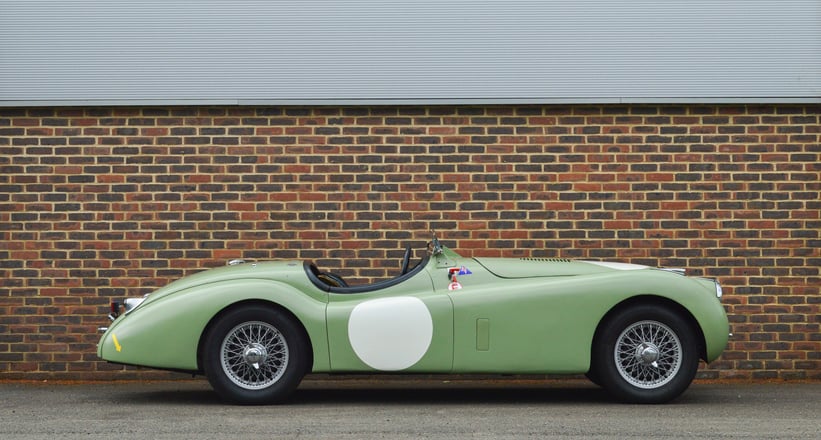 Location
Description
• FIA Papers
• C-Type Cylinder head
• Detachable Roll Hoop
Ideal race car for the 2021 season, a very well-known and potent competition XK120 roadster.
This XK was built new in 1952 and was originally exported to the US. It returned to these shores in the late 1990s and was converted to RHD during a comprehensive restoration.
Since that time, it has been developed as an FIA race car with features such as competition engine, C type cylinder head, 2-inch carburettors, oil cooler, aero screens, bucket seats, louvered bonnet and uprated cooling system. In this form it has been campaigned with some success by previous owners.
Importantly it has been properly maintained over this period by noted specialists, including CKL, and as such is ready to enjoy on the road or for light track use. Furthermore, being accompanied with current papers, a roll cage and spare set of wheels it presents a very rare opportunity to acquire a car that could return to full competition use with a very limited refresh.