Lot sold
GBP 70 000 - 90 000
(listed)
Estimate
GBP 70 000 - 90 000
(listed)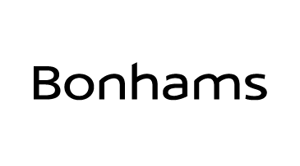 Location
Description
1952 Jaguar XK120 4.2-Litre 'BroadSport' Coupé
Registration no. 717 YUJ
Chassis no. 679941
"A brand new workshop-fresh Jaguar XK, fully equipped, finely tuned and ready for the road, or the racetrack, for that matter. These new-build BroadSport XKs are built to satisfy your dream of a lifetime. "You choose the specification to suit your lifestyle. Relaxed continental touring, club outings or fast-paced competition. A BroadSport XK is whatever you want it to be, and much more besides. "The logbook and registration authenticate the provenance of your cherished classic. It loses nothing of its heritage or originality, but gains superior performance, handling and safety to match today's critical motoring needs."
"BroadSport-developed components, tried and tested in hard-won competitive events by our own racing teams, add new levels of vitality and safety standards. Nothing is overlooked. Engines, gearboxes and drive trains, cooling, brakes, suspension, wheels, tyres and steering, are all testimony to the latest developments in technical excellence. "It's amazing what half a century of technical innovation and limitless BroadSport expertise can add to an original classic." – Guy Broad.
Long established as one of the best known and most respected names in the classic Jaguar world, BroadSport (now Fender-Broad) came to prominence following the runaway victory of the 'BroadSport 120' in the XK Jaguar 50th Anniversary Classic race at Donington Park in June 1998. And in the following year, the renowned BroadSport XK120, nicknamed the 'Bubble', achieved a record speed of 183.92mph to become the world's fastest XK.
While restoration is all about authenticity, anyone planning to use their XK's performance to the full in modern traffic conditions will be looking to avail themselves of the latest in modern technology, if only for the sake of safety. Which is where firms like BroadSport come in, able to offer various levels of upgrading to cater for all applications and depths of pocket. Clearly, the vendor of this superb XK120 adopted a no expense spared approach when it came to specifying parts from BroadSport's extensive catalogue of 'goodies'.
Chassis number '679941' was supplied new in September 1952 via the Los Angeles Jaguar distributor Charles Hornburg, and originally was finished in black with red leather interior (JDHT Certificate on file). Subsequently the Jaguar returned to the UK where it was converted to right-hand drive and extensively upgraded to BroadSport specification by Fender-Broad. Carried out in 2011, the restoration included fitting a replacement 4.2-litre XK engine. Lightened, balanced, and breathing via 2" SU carburettors, it has been rolling-road tested at 228bhp and 284lb/ft of torque. Other noteworthy features include the following:
Getrag five-speed gearbox
Limited-slip differential
Free-flow stainless manifold and exhaust
Kenlowe electric fan
Aluminium radiator and header tank
Rack-and-pinion steering
Disc brakes all round with upgraded callipers
Adjustable shock absorbers
Poly-bushed suspension
Vredestein tyres
Vented bonnet
Bucket seats
Pedal box extension
Alcantara headlining
Presented in very good condition throughout and offered with a V5 registration document, this extensively upgraded XK120 is ready to delight the fortunate next owner.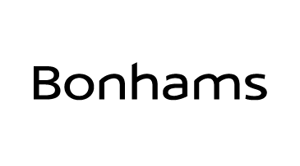 ---
Contact Person
Kontaktperson
First name
Bonhams Collectors' Car department
---