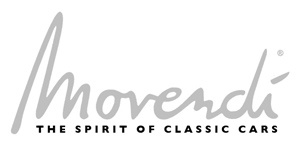 Movendi - The spirit of classic cars GmbH
Location

Performance

162 PS / 120 kW / 160 BHP
Description
- Sehr früher XK mit Spads und Stahlfelgen
- Nie komplett restauriert
- Nummerngleich
- Mille Miglia fähig
- Sofort einsatzbereit
- Erstauslieferung in Kalifornien, sehr gut dokumentiert
Fahrzeughistorie:
Am 08.11.1951 wurde dieser Jaguar XK 120 über Hornburg, den Genrealimporteur für die USA in Los Angeles, an den Händler Al Pennet & Co. Riverside in Kalifornien ausgeliefert und an den ersten Eigentümer David Chalet übergeben. Nach etlichen Jahren in Kalifornien übernahm der Niederländer Jan Zwart den hellblauen Roadster und holte ihn in die Niederlande. Seit 2013 ist er in letzter Hand. Das Fahrzeug ist außergewöhnlich original. Es ist augenscheinlich, dass der Wagen noch nie restauriert worden ist. Lediglich eine Nachlackierung vor einigen Jahren ist feststellbar. Der Wagen funktioniert einwandfrei, als ob er durch die Jahre regelmäßig gewartet und sorgsam gepflegt worden ist. Dies ist eine sehr frühe Version des XK 120, zu erkennen an den Spads und den auf den vorderen Kotflügeln angebrachten Blinkern. Die frühen Modelle, so wie dieses, sind für die Mille Miglia meldeberechtigt.
- Very early XK with spads and steel rims
- Never completely restored
- Matching numbers
- Mille Miglia eligible
- Ready for immediate use
- First delivery to California, very well documented
Vehicle History:
On 08.11.1951 this Jaguar XK 120 was delivered via Hornburg, the Genreal importer for the USA in Los Angeles, to the dealer Al Pennet & Co. Riverside in California and handed over to the first owner David Chalet. After a few years in California, Dutchman Jan Zwart bought this light blue roadster and brought it to the Netherlands. Since 2013 it is with its recent owner. The vehicle is exceptionally original. It is apparent that the car has never been restored. Only a repainting a few years ago is detectable. The car functions flawlessly as if it has been regularly serviced and carefully maintained through the years. This is a very early version of the XK 120, identifiable by the spads and turn signals mounted on the front fenders. The early models, like this one, are eligible to enter the Mille Miglia.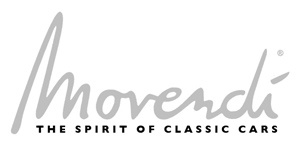 ---
Movendi - The spirit of classic cars GmbH

Contact Person
Kontaktperson
---