This listing is no longer available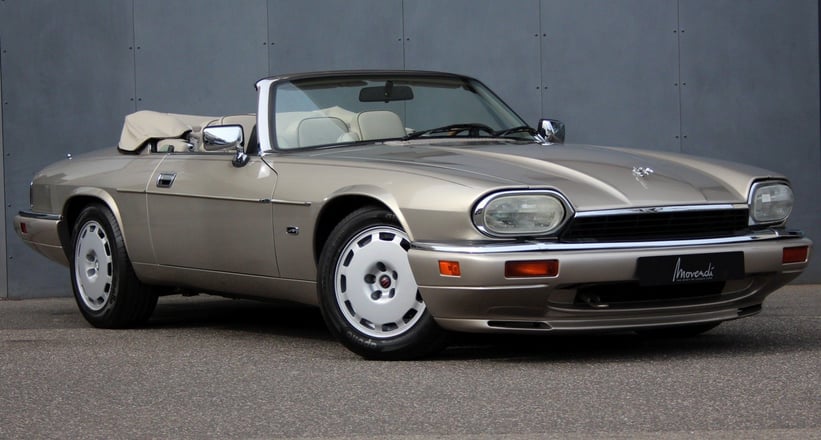 1996 Jaguar XJS
Cabriolet "Celebration"
Location

Performance

232 PS / 171 kW / 229 BHP
Description
- Seltenes "Celebration" Modell
- Erstauslieferung USA, zulassungsfertig für Deutschland
- Geringe Laufleistung
- Gesuchte 4.0 Version mit dem souveränen Reihensechszylinder Motor
- Sehr sauberer Zustand
Fahrzeughistorie:
Ab Juli 1995 wurde der XJS 4.0 Serie 3 exklusiv in der "Celebration"-Ausstattung, in Erinnerung an die 60 Jahre zurückliegende erstmalige Verwendung des Namens Jaguar, angeboten. Nun gab es wieder verchromte Spiegel und Scheinwerferumrandungen, erstmals seitliche von Hand gemalte Zierstreifen (Coachlines) sowie neue, fast ganzflächige Räder mit 11 Speichen. Alle bisherigen Extras, bis auf Bordcomputer und Hochdruckscheinwerferreinigungsanlage, waren bei dieser Sonder-Edition nun serienmäßig ab Werk verbaut. Der Innenraum wurde nochmals durch einen Lederlenkradkranz, der zum Teil aus Holz bestand, und einen Automatikwählhebel aus Holz aufgewertet.
Dieser Jaguar XJS Celebration wurde 1996 von einem Herrn Jerry in Ocala in Louisiana neu erworben. Fünf Jahre später kaufte ihn der aktuelle Besitzer bei einem Händler in den USA und nutze ihn selbst. Da ihm das Auto so gut gefiel, nahm er es mit nach Deutschland. Nun soll dieser Jaguar ein neues Zuhause finden.
- Rare "Celebration" model
- First delivery USA, ready for registration in Germany
- Low mileage
- Sought after 4.0 version with the superior inline six-cylinder engine
- Very clean condition
Vehicle History:
From July 1995, the XJS 4.0 Series 3 was offered exclusively in "Celebration" trim, commemorating 60 years since the name Jaguar was first used. The celebration model was offered with chrome mirrors and headlight surrounds, hand-painted side trim strips (coachlines) and new, almost full-size wheels with 11 spokes. All the previous extras, except for the on-board computer and high-pressure headlight cleaning system, were standard factory-fitted on this special edition. The interior was once again upgraded with a leather steering wheel rim, part of which was made of wood, and a wood automatic selector lever.
This Jaguar XJS Celebration was purchased new in 1996 by a Mr. Jerry in Ocala, Louisiana. Five years later, the current German owner bought it from a dealer in the US. Since he liked the car so much, he took it with him to Germany.